Here at University College Birmingham, we want to help you get the most out of your time with us. We recognise that good health and wellbeing are fundamental for effective study and a positive student experience.
There are many environmental stresses and personal difficulties which are likely to affect you as a student, so University College Birmingham has a free and confidential Health & Wellbeing Service which is open to everyone.
The service strives to promote and encourage healthy lifestyles and positive mental health and the team is on-hand to help you manage any difficulties or concerns you may have.   
Nurse and Medical Service
The Nursing Service is here to provide you with practical advice and assistance regarding medical needs while you are studying with us. The Nurse can assist with a number of practical issues, such as:
General health advice, such as smoking, diet, on-going illness or health concerns

Contraception advice and pregnancy risk assessments

Advice on how to register with a GP or a dentist and how to claim costs

Provide non-prescription analgesics

Treat cuts, burns, scalds and any other minor injuries

Information on immunisations

Advice with completing the HC1 form (which could entitle you to reduced costs on NHS prescription charges or dental treatment if you are eligible) 
The service, like all the others provided by Student Services, is free and confidential. There is no need to book an appointment with the Nurse. A drop-in service is offered in Room 730, 7th Floor, Summer Row.
The standard opening times of the Nursing Service are as follows:
8am – 4pm Monday to Thursday
8am – 3pm Friday 
Alternatively, you can contact the Nurse by email.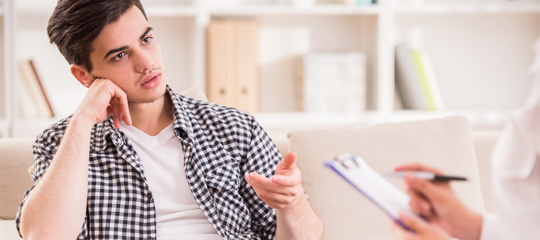 Mental Health and Wellbeing
Our Mental Health & Wellbeing Service, based on the Ground Floor of The Link building, is committed to helping you access the most appropriate support and information. As such, all first appointments relating to mental health and wellbeing take the form of an initial assessment with a member of the team. 
The purpose of this appointment is to provide you with an opportunity to discuss your main concerns and to explore your needs in a confidential and supportive environment. It will give you the opportunity to discuss what service and/or support is appropriate following the assessment.
The Mental Health & Wellbeing Adviser provides support, advice and guidance to prospective and current students of University College Birmingham. 
If you are experiencing a mental health difficulty, emotional or psychological distress, our Adviser can help you to identify your specific needs, provide practical support, and help you develop coping strategies. 
During the period of support, the Adviser may also work alongside the Curriculum Team for Academic and Pastoral Support, and can assist you in accessing external mental health and wellbeing services.
Counselling
Counselling is a talking therapy which provides the opportunity and space for you to talk about anything that is affecting you, whether it is linked to your studies or a personal issue. 
Counselling is about you being accepted, valued, and listened to, rather than being judged or criticised. It is not about being given advice or being told what to do. Counsellors are trained to help you gain a better understanding of your thoughts and feelings, enabling you to make changes.
Mentoring
What is mentoring?
Mentoring is when someone with more knowledge in an area helps a less experienced person. It is a learning partnership.
Mentoring is about helping people to make their own informed decisions and it has big benefits for both parties. At University College Birmingham, mentors don't teach or tell learners what to do. Trust is essential – and the partnership can be great fun, too.
For further information on how you can take part, please visit the Mentoring section
Drugs
It is possible that at some point during your time in Birmingham you will come across illegal drugs. All drugs produce some kind of change in the way a person's body works and the availability of most drugs be they aspirins, alcohol or amphetamines is controlled by law.
Class A drugs are heroin, ecstasy, LSD, cocaine, crack, hash oil, and injectable class Bs. Illegal possession of a class A drug could lead to seven years in prison, and the maximum penalty for trafficking (dealing or manufacture) is life.

Class B drugs are amphetamines, barbiturates, cannabis and mephedrone. Illegal possession of these drugs could lead to five years in prison and the maximum penalty for trafficking them is 14 years.

Class C drugs are steroids, tranquillisers and benzodiazepines. Illegal possession of these drugs could mean two years in prison and the maximum penalty for trafficking is five years.

Someone prosecuted for illegal drug use will not necessarily be sent to prison, but could end up with a criminal record, which can make getting a job very difficult.

If a police officer has reasonable grounds to suspect that you are in possession of a controlled drug, the officer can search you, your home and your vehicle and seize anything which seems to be evidence of an offence.

University College Birmingham will adhere to the law and take action if you are found to be in possession (or involved in the use or supply) of illegal drugs.
Please remember: the use of illegal drugs may cost you your place at University College Birmingham.
The University College Birmingham Counselling Service offers confidential advice on drug problems and has details of local organisations who can help.
Information is also available on FRANK, the National Drugs Helpline tel: 0800 776 600.