Occasionally, you may find that there will be times when things don't always go to plan. This page tells you what can happen if you fail a module and also how to apply for Extenuating Circumstances or make an appeal.
If you fail a module
If you fail one or more elements of assessment on a module, you may be permitted to re-sit those assessments. Alternativelyyou may be required to repeat a module with attendance.   If you are required to repeat study you will need to pay the repeat fee for the module.  In some cases, failure of a large number of assessments may result in a requirement for you to withdraw, particularly if you are already repeating study. For more information about this, please contact the Examinations Unit, while the Finance and Information Support Unit (First Floor of The Link) will have details about any relevant charges.
The number of modules in which you may be permitted to be reassessed varies according to the course that you are on, and level of study. In most UG programmes and the taught postgraduate programme, if you have failed 60 credits or more in a level of study, it is usually the case that you would be required to repeat study.  In this case you would not have to repeat the whole year of your course, but only those modules which you had not successfully completed. Requirements for repeat study may differ for programmes with Professional, Regulatory or Statutory Body requirements. 
Repeating a year of study
If you are required to repeat all or part of a year of your course, your entitlement to tuition fees support may be affected. If you are in this position, you should seek advice from the Finance Office. Another good source of information on student finance matters is the Government's Student Finance website.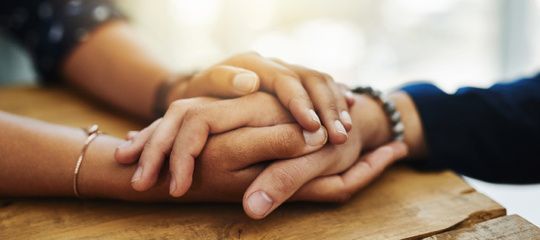 Extenuating Circumstances
During a period of study, students may encounter significant personal difficulties that adversely affect their ability to study or complete assessments and/or examinations. These personal difficulties are referred to as 'Extenuating Circumstances'. Extenuating Circumstances may occur at any point in the academic year and may affect any form of assessment including coursework and examinations and may result in absence from teaching.
In general term extenuating circumstances must be: 
Significant (they have more than a minor impact on you)
Unexpected (you must have had no prior knowledge of the event) 
Unpreventable (there were no reasonable steps you could have taken of the event) 
Relevant (you must be able to link the event, and its impact on the period for which your claim is made) 
Corroborated (it must be independently verifiable, and the evidence must meet the University requirements)
Extenuating Circumstances are events that are considered exceptional, unforeseen and that significantly disrupt a student's academic performance. They may include (but are not limited to):
Significant or serious illness, accident or injury
The recent death or serious illness of a close family member or dependant
Family crisis or emergency affecting the student
Absence covered by Paternity Leave and Jury Service (deferral of which has been denied by the Court)
Exceptional and unforeseen financial hardship
How to apply for Extenuating Circumstances
Extenuating Circumstances claims should be submitted as close as possible to date of the affected assessment (around 2 -3 weeks before the due date or closer). Applications should not be submitted so far in advance that the impact of the extenuating circumstances cannot be assessed. The Extenuating Circumstances application must be completed online on the UCB Portal accessed via the Academic Registry tab and appropriate supporting evidence need to be uploaded online or emailed to Registry directly via extenuating@ucb.ac.uk.
Full guidance on this process can be found in the Code of Practice on Extenuating Circumstances.
The outcome of your Extenuating Circumstances application will be updated on the UCB Portal after a decision has been made and it is the student's responsibility to check the progress of their application. 
Assessment Appeals
If you are unhappy with the decision of an Exam Board/or if there are extenuating circumstances that you believe affected your academic performance and, for good reason, were not submitted to the Examination Board, then you should refer to the Assessment Appeals Procedure. If you are concerned with the outcome of an individual assessment, In the first instance where relevant, you should discuss your concerns with your assessor who will explain the reasons for the assessment decision or with your year manager or Head of Department who will advise on whether extenuating circumstances may be applicable. It is the expectation of UCB that its staff will deal thoughtfully and sympathetically with your problem so that the majority of student concerns are resolved successfully at this stage. For other complaints of a service-related nature, then the Student Complaints Procedure is the most appropriate way to resolve your concern.
For more information about the best way to make a complaint or appeal and which procedure may be more appropriate, you may refer to either the Registry, the Examinations Unit or the Guild of Students for advice. A key principle is to identify what you are seeking as an outcome to your complaint; if you are seeking a reconsideration of an outcome for a particular assessment then this Assessment Appeals Procedure should be used.
The definition of an assessment (or academic) appeal for the purposes of the Assessment Appeals Procedure is:
"A request for a review of a decision of an academic body charged with making decisions on student progress, assessment and awards (2014 QAA)."
The Assessment Appeals Procedure is available to all students enrolled at University College Birmingham and also applies for up to six months after you have left University College Birmingham.
Fitness to Practise and Physical and Mental Fitness of Trainee Teachers
The University College Birmingham Fitness to Practise regulations apply to specific courses. These are designed to ensure that the expectations of standards laid down by professional bodies are maintained and vulnerable groups in society are protected. Students on courses subject to these requirements will have been made aware of the policy at a number of points and should make themselves familiar with the relevant professional requirements laid out in the Code of Practice they must sign. More details are available from the Registry in Room SR629 of the Summer Row building.
Teachers and those training to become teachers need a high standard of physical and mental fitness to enter or remain in the teaching profession: teaching is a demanding career and teachers have a duty of care towards pupils. The health and education, safety and welfare of pupils must be taken into account in deciding on an individual's fitness to teach. Initial Teaching Providers are required by The Department for Education to assess the physical and mental fitness of entrants to teachers training. We will ensure that all entrants to the PGCE Early Years/Primary have the physical and mental fitness to teach based on the advice of our Occupational Health Advisor. Further details are available from the Admissions Unit (0121 232 4106).