Why choose this college course?
WORK PLACEMENT – Give your CV a huge boost and experience the industry first-hand on work placements, with opportunities from care homes or hospitals to schools and more
PRACTICAL APPLICATION – Take on projects and assignments based on realistic workplace situations and activities, supported by our superb simulation facilities in our Health Hub
MOVE UP TO UNIVERSITY – Want to keep studying at a higher level? This college course will support your progression to relevant degrees at university
There are lots of reasons why we think you should study with us, but here are our top 5. 
View video.
Our facilities
Students on our college healthcare courses at University College Birmingham have access to the Health Hub, providing a specialist learning environment which replicates real-life care settings to enhance your practical training.
Our facilities include a three-bed ward area complete with simulation manikins. 
The hub also includes a clinical treatment area, a typical home area simulating a community care setting and a 24-seat teaching area
Course breakdown
Topics you will study:
Equality, Diversity and Rights
Human Growth and Development
Safeguarding
In addition to the modules above:
Communication in HSC
Sociological Perspectives
Infection Prevention and Control
Psychological Perspectives
Working in Health and Social Care
Reflective Practice
Dementia Awareness
Anatomy and Physiology
Protection of Children, Young People and Adults
Nutrition for HSC
Research Skills
Personal and Professional Development
Voluntary Organisations
Mental Health and Well-being
Public Health
Empowerment in HSC
You will also have an individual study programme to help you build the skills and experience you need to progress onto higher education or gain employment.
Maths and English
To help you secure your dream career, you will also continue developing your maths and English skills alongside your full-time course. If you haven't achieved GCSE grade 4/C in English and maths at age 16, you will continue to study these through resits or taking Functional Skills at an appropriate level.
How maths will support your career
Measurements are key in understanding prescriptions in pharmacies and administering drugs in nursing contexts
Measurements are also key in determining and monitoring patient heights and weights
Fractions are needed in calculating body mass index (BMI)
How English will support your career
Accurate spelling and a wide and specialist vocabulary are key in the presentation of documents relating to patients
Good quality speaking and listening skills are needed when communicating with colleagues and patients
Customer service requires good English skills in speaking and written communication
Accurate reading is a vital skill when following instructions and prescriptions
Secure English is important when preparing a CV
You will require at least 4 GCSEs, 2 at grade 4 (grade C) and 2 at grade 3 (grade D) or above, including English/English Literature and Maths at a minimum of grade 2 (grade E). On successful completion of the Award, you can apply for the Certificate.
School applicants will be required to provide a good school report and references.
You will require at least 4 GCSEs at grade 4 (grade C) or above, including English/English Literature, and ideally maths at grade 3 (grade D) or above. On successful completion of the Certificate, you can progress on to the Extended Diploma.
This course requires a Disclosure and Barring Service (DBS) check. Information about the DBS check and how to apply for it will be sent to you by our placement team.
If you do not have a grade 4 (grade C) or above in English and maths and you are under 19, you will be required to complete an assessment so we can ensure you receive appropriate support. Applicants over 19 are not required to complete maths and English.
This programme requires a Disclosure and Barring Service (DBS) check. University College Birmingham will coordinate and fund the completion of the DBS check.
Assessment methods for this course:
Level 3 Award – A portfolio of evidence
Level 3 Certificate – A portfolio of evidence and one extended assessment
Level 3 Extended Diploma – A portfolio of evidence and two extended assessments
Our teaching and assessment is underpinned by our Teaching, Learning and Assessment Strategy 2015-2020.
This course requires a uniform and kit costing approximately £30, depending on the items you purchase. (Prices are subject to change each year – exact costs and information on how to order required items will be provided to you prior to enrolment.)
of graduate employers say relevant experience is essential to getting a job with them
Work placements
Work placements offer a wealth of benefits alongside your studies, helping you put your learning into practice, develop your skills and understanding of the workplace, boost your CV for your chosen career or enhance your UCAS application for higher education. Our hired@UCB team can help find the ideal placement for you.
Students on our Level 3 Health and Social Care college course will need to complete two days per week on placement in an appropriate setting, with opportunities in residential homes, day-care centres, special schools, community centres, hospitals or youth centres.
Work alongside experts in your sector
A snapshot of some of the employers we have worked with:
Barchester Healthcare Edgbaston Beaumont Care Home
Age UK Birmingham
Anchor Homes
Cerebral Palsy Midlands
Sandwell & West Birmingham Hospitals NHS Trust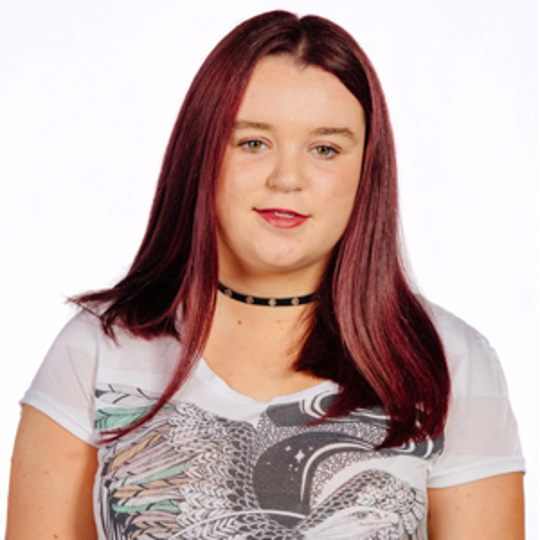 I did four placements at college, which were the highlight of the whole course. I loved having the opportunity to put everything I was learning in the classroom straight into action. My final placement, at a residential care home, led to me being offered a permanent position as a care assistant.
Career opportunities
The example roles and salaries below are intended as a guide only.
Healthcare assistant
Average Salary: £17,500
Care worker
Average Salary: £18,750
Social work assistant
Average Salary: £18,750
Residential support worker
Average Salary: £22,000
Senior care worker
Average Salary: £18,750
Care home advocate
Average Salary: £24,000
hired@UCB
We are here to support your career goals every step of the way.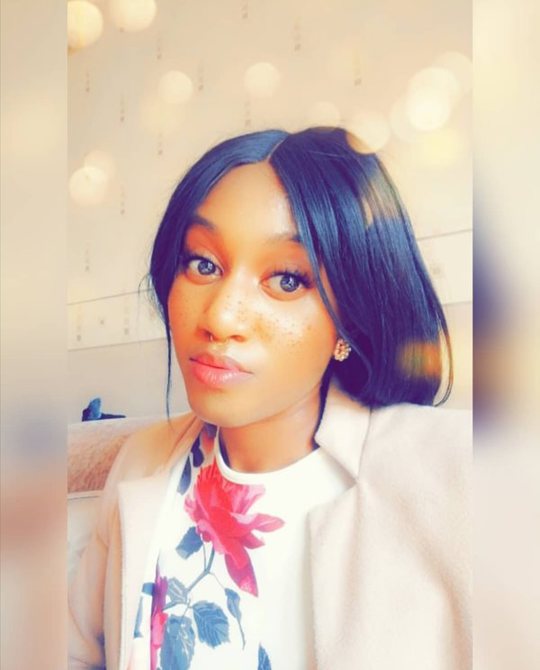 Reneta's Story
Reneta used her college course as a springboard for a degree to launch her career working with those with special educational needs.