February 2021
Star chef hails Young Chefs Academy as relaunch set to inspire next generation
By Darren Campbell
Share post:
A celebrated young chef from University College Birmingham has welcomed the relaunch of a long-running culinary programme that will help inspire future food stars amid the challenges of the coronavirus pandemic.
Following postponement due to Covid-19 restrictions last year, this September will see the return of the University's Young Chefs Academy (YCA), a six-week course providing schoolchildren aged 14 to 16 with an ideal introduction to the world of cookery.
Attending classes every Saturday, students on the course are taught how to prepare and cook a range of starters, main courses, sweets and puddings before the final week sees them prepare a presentation buffet for parents and invited guests.
"I think now it put me in great stead for what the future held"
The academy has welcomed more than 90 children each year since it launched over 14 years ago, with many having gone on to full-time courses at the University's College of Food and outstanding careers in the industry.
Among the many professionals to have started their food and hospitality journey with the Young Chefs Academy is Nathan Lane, who is now a chef de partie at The Greenhouse in Dublin – one of only three restaurants in the Republic of Ireland to currently hold two coveted Michelin Stars.
"I wanted to learn more about cooking and becoming a chef, and the academy was the perfect opportunity to do just that before starting college," said Nathan. "You meet new people, you learn new skills and make some delicious food to enjoy!"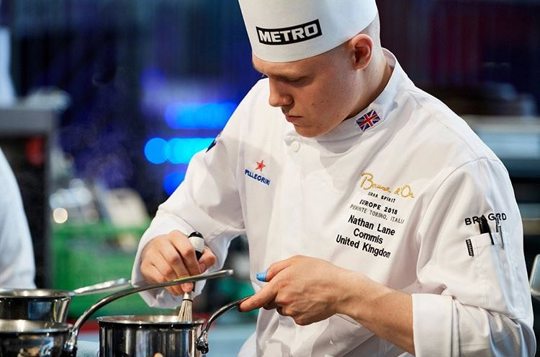 After his experiences in the academy, Nathan went on to complete University College Birmingham's Level 3 Professional Cookery course before launching a career which has seen him work at a host of top restaurants around the world, including The Ritz (London), Eleven Madison Park (New York), Pavillon Ledoyen (Paris) and Simon Rogan's Hong Kong restaurant Roganic.
Nathan has also scooped a wealth of accolades, having been crowned the British Culinary Federation (BCF) Young Chef of the Year in 2019, won silver and bronze with the National England Junior Team at the Culinary Olympics, and represented Great Britain at the world finals of the prestigious Bocuse d'Or.
Even with all these successes under his belt, Nathan still fondly remembers where it all started training on the YCA course at University College Birmingham.
"Still to this day, doing the final dinner at the end of the course was the highlight for me," he said. "I think now it put me in great stead for what the future held.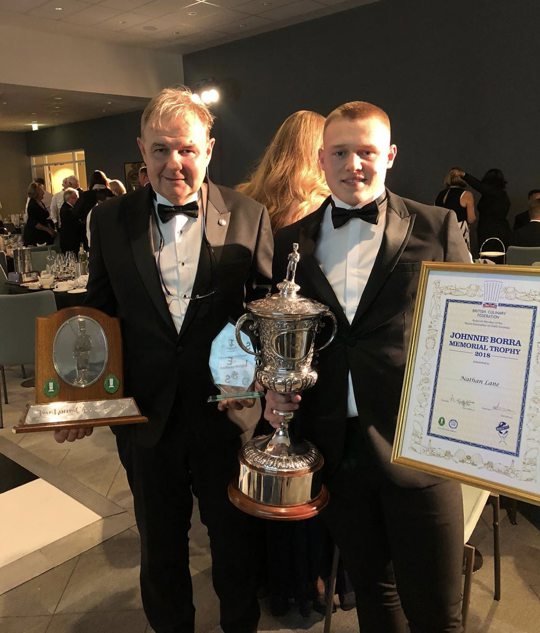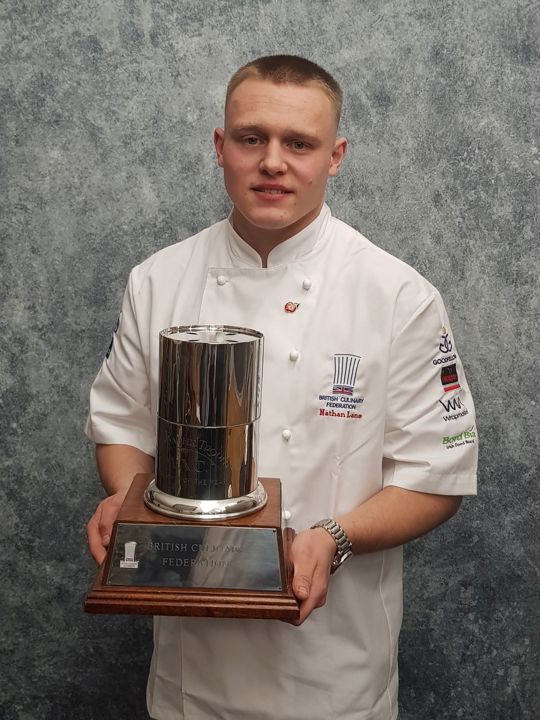 "A big shout out to Chef Shropshall who was my lecturer during the course – he brought such great energy that kept me motivated to carry on learning, and we've since travelled the world and won Olympic medals together.
"Don't hesitate to get yourself down and sign up for the academy, give it your all and go with an open mind – it could totally change your perspective on becoming a chef, and it made me fall in love with cooking even more!"
Other chefs who have enjoyed great success following their time on the YCA course include multi-award-winning chef and former BCF National England Junior Team captain Jack Gameson, as well as current team captain Elliot Lawn, who now works as a private dining chef to Aston Martin and Ferrari.
Over 14 years in the making: Young Chefs Academy in pictures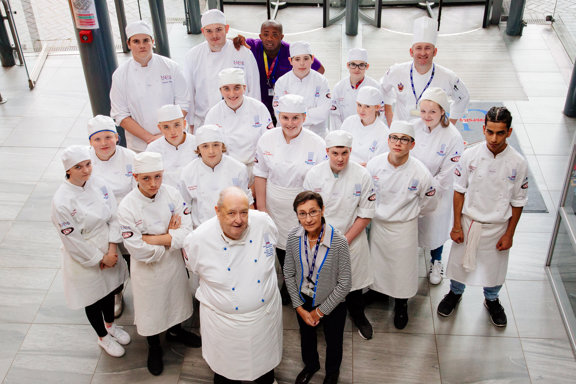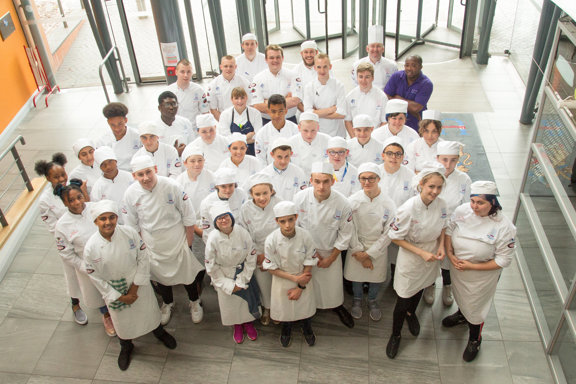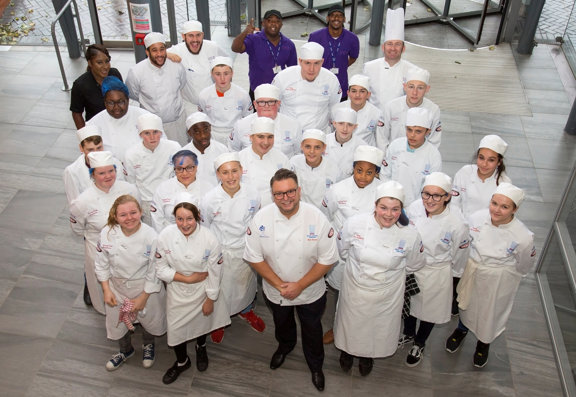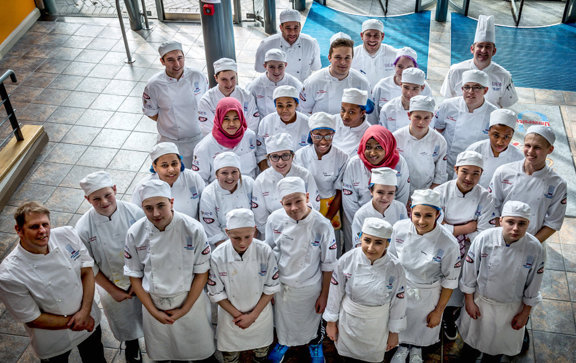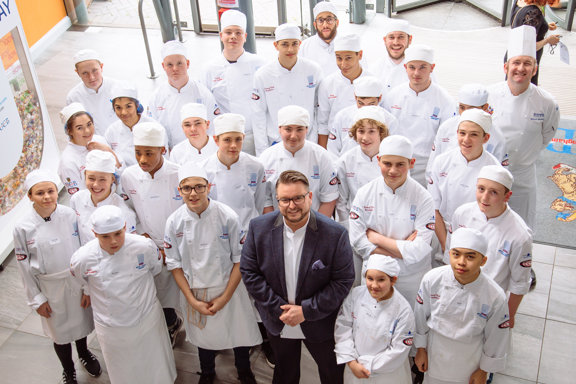 Sponsored by the BCF and the Savoy Educational Trust, the Young Chefs Academy is aimed at pupils in Years 10 and 11, with certificates awarded to those who complete the six weeks of training.
The Saturday course has been managed for more than 14 years by chef lecturer Mathew Shropshall, teaching alongside the likes of Marco Sannio, David Beere, Daniel Tennant, Christopher Bratt-Rose, Lewis Walker, Richard Dutton and Ibrahim Bellal.
Chef Shropshall said: "What an honour it has been to teach these young chefs from schools all around Birmingham for the past 14 years within our professional kitchens, with the support of parents and teachers.
"The Young Chefs Academy allows young people an opportunity to experience cooking fresh and classical food, giving them inspiration and confidence to go for it!
"Over the years we've seen 14-year-old schoolchildren go on to be amazing chefs," he added. "Over 40% of the students on the YCA have gone on to take up courses at University College Birmingham and full-time jobs in the industry.
"A big thank you to the Savoy Educational Trust and the British Culinary Federation for the support, as well as to YCA co-ordinator Neil Cunningham and the support staff behind the scenes making the course run on Saturdays."
The YCA course is scheduled for its first intake of the year this September, followed by further intakes in February and May 2022.
A payment of £12 is required to cover the cost of ingredients that the students will cook and take home each week – this payment will be collected on the first day of enrolment. Uniforms and knives are provided, but all students must wear suitable shoes (i.e. rubber-soled shoes with a good grip).
For more information about the Young Chefs Academy, please visit the Academies page of our website, while you can also contact Neil Cunningham on 0121 232 4027 or email n.cunningham@ucb.ac.uk.
University College Birmingham is widely renowned for providing outstanding training in hospitality and the culinary arts, offering a wide range of college, undergraduate and postgraduate level courses as well as apprenticeships, all supported by world-class facilities on campus.
Discover our full range of courses at our Birmingham College of Food here.
Check out our latest news stories