January 2022
New foundation degree apprenticeship to help close glaring gap in patient services provision
By Melanie Hall
Share post:
An innovative new foundation degree apprenticeship built around a diverse "circuit" of placements in everything from mental health support for adolescents to working with prisoners has been given the green light to help close the gap in the region's patient services provision.
The first cohort on University College Birmingham's distinctive new Nursing Associate FdSc apprenticeship will start in May, following final approval by the Nursing and Midwifery Council (NMC), with the next cohort then commencing in September.  
The two-year course has been developed by the University in partnership with University Hospitals Birmingham NHS Foundation Trust, Cygnet Healthcare and Practice Plus Group's Health in Justice, with crucial input from service users and students.  
"Employer engagement is exceptional and, working closely together, we can offer a much more diverse circuit of placement opportunities"
Kathryn Riley, Professor of Health Education and Head of Department for Health, Nursing and Physiotherapy at the University, said: "Nursing associates are vital as they bridge the gap between healthcare support workers and registered nurses, providing a holistic approach to care for service users who need help with their physical and mental health, but risk getting lost in the system.  
"Reducing waiting times, they deliver hands-on, person-centred care as part of a multidisciplinary team in different health and social care settings.  
"We are very excited about this new apprenticeship. Employer engagement is exceptional and, working closely together, we can offer a much more diverse circuit of placement opportunities across the life span, not just on hospital wards.   
"We've never had students working in prisons before, for example, but quite uniquely, they will now get this opportunity."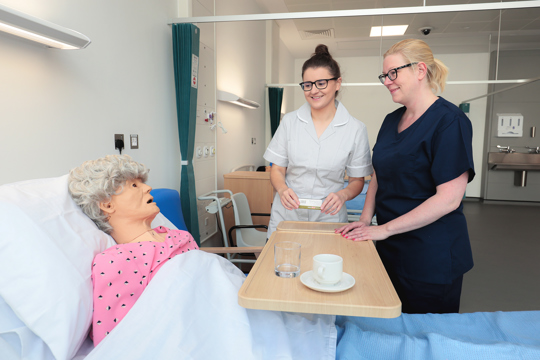 Our facilities on campus include a mock hospital ward with simulation manikins
The role of the nursing associate was introduced in England in recent years to build the capacity of the nursing workforce and delivery of high-quality care, relieving nurses and wider multidisciplinary teams of lower risk cases to focus on more complex clinical duties.   
They might work in learning disability units, carry out audits to ensure patients have physical health examinations, dental and optician appointments, up-to-date assessments and screening through to delivering family therapy and support. 
As key members of the nursing team, nursing associates need to have gained a foundation degree awarded by a NMC-approved provider, typically involving two years of higher-level study. This enables them to perform more complex tasks than a healthcare assistant, but not the same scope as a registered nurse.  
Apprentices on the new course will spend one day a week learning theory and practical skills – from medicine management to anatomy – in the University's Health Skills and Simulation Suite and lecture theatres, with three days in their workplace to embed these skills and one day on external placement as part of a circuit of diverse placements across the two years.   
In pictures: Our simulation facilities at University College Birmingham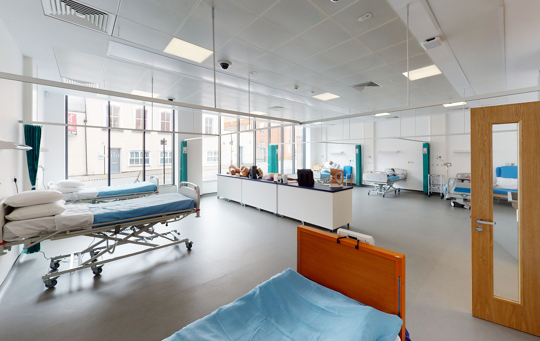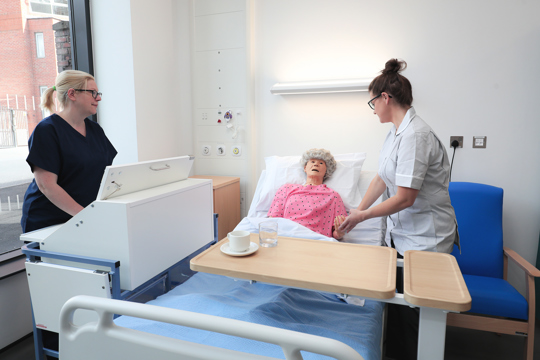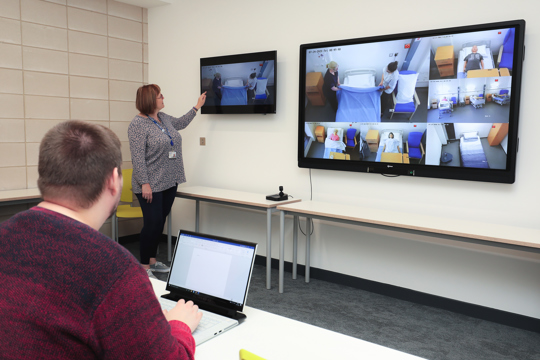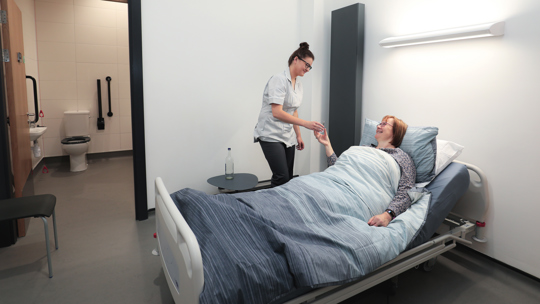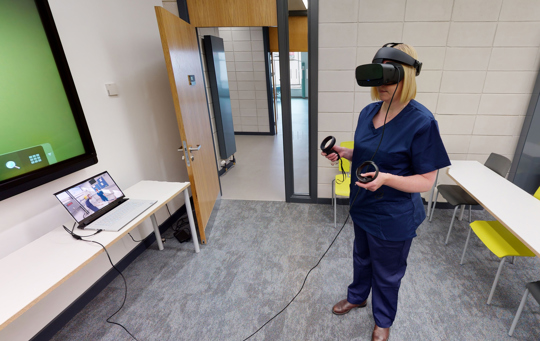 Apprentices need to be in employment for entry to the course. However, to widen opportunities for those who might struggle to get on the higher education ladder and open progression routes, there will be opportunities for employment with University Hospitals Birmingham NHS Foundation Trust as part of the partnership.  
Crucially, the apprenticeship provides a progression route onto University College Birmingham's Adult Nursing and Health and Social Care BSc (Hons) degrees.
To be approved by the NMC, University College Birmingham had to meet the strictest criteria under the NMC's Apprenticeship Standards, standards framework for nursing and midwifery education and standards for pre-registration nursing associate. They need to cover four fields of practice: mental health, learning disability, children and adults.   
Cutting edge facilities  
Apprentices will learn their 'off-the-job' skills in the University's health simulation facilities at our £44 million Moss House campus building.
As well as a hospital ward with simulation manikins and audio and video equipment, a community care environment and a clinical skills teaching room, the facility also features virtual reality technology with new 360° virtual video walls mimicking everything from crash scenes to incidents in the community.  
In addition, the University has invested in an Anatomage table, a 3D human anatomy system for students to use as a visual aid. This will be a shared resource also used by the University's physiotherapy degree students.
Discover our full range of courses in nursing, physiotherapy and healthcare within our Department of Health.
Check out our latest news stories