April 2021
James makes Forbes 30 Under 30 with Skinny Food Co after turning down Dragon's Den
By Melanie Hall
Share post:
An intrepid entrepreneur who laid the foundations of his business career at University College Birmingham has made the prestigious Forbes Magazine's 30 Under 30 list after his company hit a multi-million pound turnover in just three years.
James Whiting, who graduated with a BA (Hons) in International Tourism Business Management, has seen the success of the Skinny Food Co skyrocket since he and co-founder Wayne Starkey launched the sugar-free food business with just £3,000 of their own money.
The business has now been hailed "one to watch" in Europe by Forbes, one of the most influential financial magazines in the world, with James making the 30 Under 30 in the Retail and E-commerce category.
Bartley Green-born James and Wayne even turned down a chance to appear on TV's Dragons' Den – saying they "didn't need" the exposure or investment, with their products now stocked on the High Street and in 30 countries.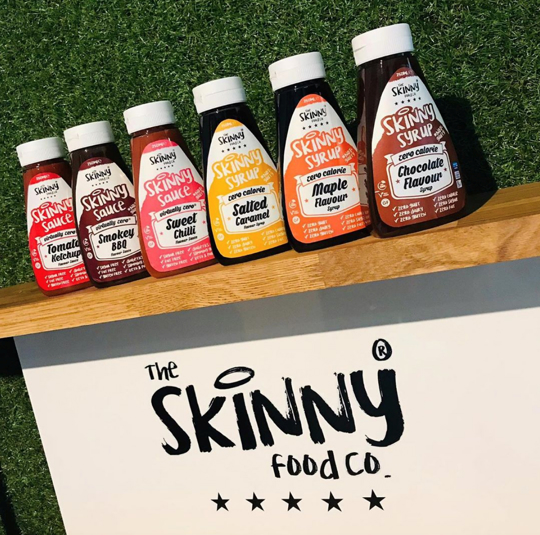 James joined University College Birmingham from Bournville School in 2008, first completing his National Diploma in Travel and Tourism, now the Level 3 in Tourism, Aviation, Events and Hospitality.
Spurred on to further his knowledge and skills, he then enrolled on the business and tourism degree at the University's School of Business, Tourism and Creative Industries.
After graduating in 2013, he went into marketing and met Wayne, who was one of his clients. Both with family members who were diabetics, they decided to launch a range of zero or low sugar products.
"We went to a trade show and came away with £2,500 of orders, covering our £3,000 outlay, said James, who does the marketing while Wayne covers the designing and branding. "We knew we had something good on offer."
At first, they had just a few products – ketchup, barbecue sauce and chip shop curry – all of which were gluten free, fat free, dairy free, vegan friendly, and diabetic friendly with no added sugars.
"I believe I learned many skills during my studies, which shaped me to be the person I am now"
Today, the range has 300 different products – including sauces and syrups, spreads, low sugar snacks, flavoured coffees, baking collections, spice collections, takeaway sauces, noodles and pizza bases.
In its first year, the Skinny Food Co made £1.6 million turnover, £4.6 million in its second and is projected to have a turnover of £18 million by the end of April.
Early predictions by its accountants are that in its fourth year – by April 2022 – it will have amassed £30 million in sales.
And the adventure in business all started at University College Birmingham, which James said gave him the chance to gain "valuable work experience and lots of opportunities". 
"While I was a student, I applied for lots of jobs and wasn't successful due to my lack of experience," he said. "But the University gave me so many opportunities to help me to gain experience and make me more employable, which I grabbed with both hands.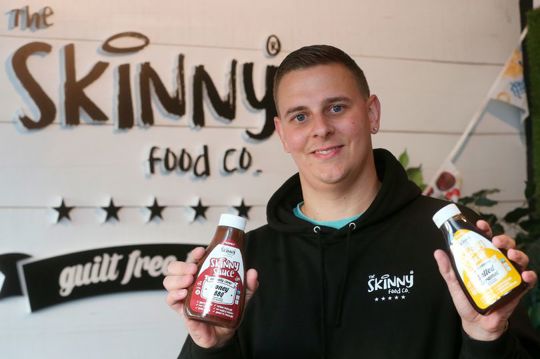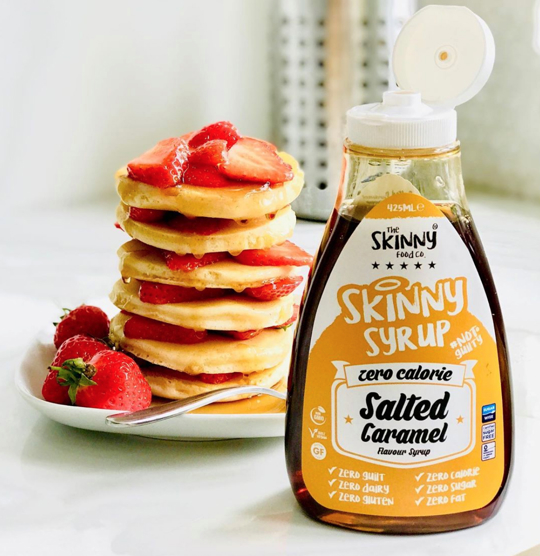 "The teaching was fantastic, and the courses were highly engaging and fun while developing my knowledge. I believe I learned many skills during my studies, which shaped me to be the person I am now."
With hundreds of thousands of social media followers, the Skinny Food Co now has over 40 full-time staff at their base in Nottingham, with plans to recruit more, and 90 per cent of manufacturing takes place in the UK.
You can find the Skinny Food Co's products on sale in selected branches of Morrisons, Co-op, Holland & Barrett, TK Maxx, B&M and Home Bargains, as well as online in the UK and 30 other countries.
Michelle Callanan, Deputy Dean of University College Birmingham's School of Business, Tourism and Creative Industries, said: "James was a creative student, always seeking smart solutions to business and consumer problems, so it didn't surprise me when he set up his own business. His degree showcases the transferability of these business skills into any context.
"That said, it takes confidence, commitment and hard work to make a success of any business, and James has really proven himself here. We are so proud of him and his incredible achievements.
"I have sampled a range of Skinny Food Co products and they are delicious!"
Find out more about business and tourism courses, from college level to undergraduate and postgraduate degrees and apprenticeships, at the Department of Business, Marketing and Finance and the Department of Hospitality and Tourism at University College Birmingham.
Read James' student story and other aspirational student journeys.
Photo credit: Joseph Raynor / Nottingham Post
Check out our latest news stories