By James Whiting
Share post: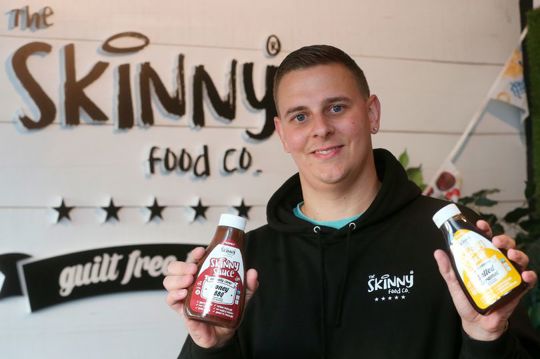 James Whiting
International Tourism Business Management BA (Hons)
Founder of The Skinny Food Co
Since studying at University College Birmingham, James has gone on to build a multi-million-pound brand that is now one of the fastest-growing companies in the entire country.
James co-founded The Skinny Food Co in 2018. In less than five years, the company had been listed in the Sunday Times 100 rankings as the 18th fastest-growing private firm in Britain, as well as the fourth-fastest growing in the Midlands.
Initially launched as a variety of zero-calorie sauces and syrups designed for diabetics, The Skinny Food Co has rapidly expanded its range to more than 500 products featuring on shelves at the likes of Morrisons, Aldi and Lidl as well as on Amazon, racking up sales of £19.5 million in 2022.
The company's success also saw James named among Forbes Magazine's prestigious 30 Under 30 in 2021.
It represents a rapid rise for James, who started on a college course at University College Birmingham in 2008 before completing a degree in International Tourism Business Management – and developed many foundations of his entrepreneurial skill set in the process.
"I believe I learned many skills during my studies which shaped me to be the person I am now," he said. "I had countless opportunities to enhance my employability, which I grabbed with both hands.
"The teaching was fantastic, and the courses were highly engaging and fun while developing my knowledge.
"After finishing my course, I started my own marketing company where I helped grow brands online. Now I am marketing my own company and seeing great results from it!"