July 2022
James' booming business ranked among Britain's fastest-growing firms
By Darren Campbell
Share post:
Business keeps on booming for a University College Birmingham graduate whose firm has been ranked as one of the fastest-growing companies in the country.
James Whiting's business The Skinny Food Co has been listed in the inaugural Sunday Times 100 rankings as the 18th fastest-growing private company in Britain, and fourth fastest-growing in the Midlands.
The prestigious ranking comes after the health food firm amassed sales last year of £19.5 million, with a compound annual growth rate of more than 125%.
It represents a rapid rise for the business James co-founded five years after completing his Tourism Business Management BA (Hons) degree at University College Birmingham in 2013.
"I believe I learned many skills during my studies which shaped me to be the person I am now"
Initially launched with a variety of zero-calorie sauces and syrups designed for diabetics, The Skinny Food Co has rapidly expanded its range to more than 500 products, many now featuring on the shelves of major retailers including Morrisons, Lidl, Aldi and Holland & Barrett as well as being sold through Amazon.
The company has also amassed an enormous following on social media with more than 800,000 followers across its platforms, recently featuring content with star names including former World's Strongest Man Eddie Hall, champion boxer Leigh Wood and footballers for Premier League newcomers Nottingham Forest.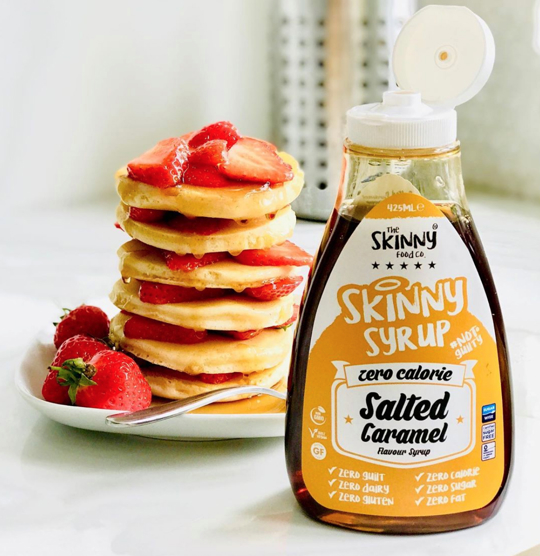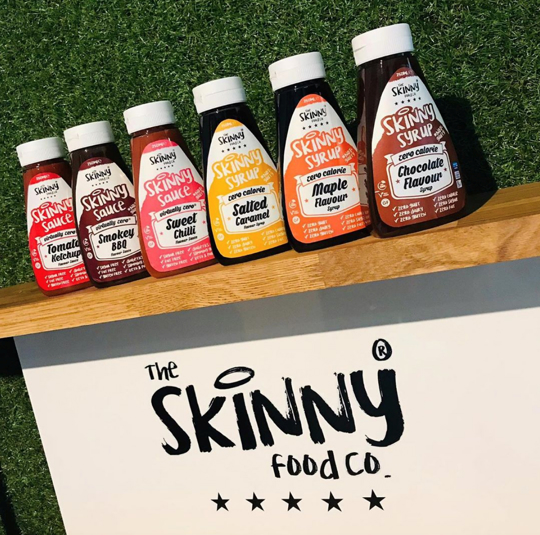 You may have seen The Skinny Food Co products on the shelves in a shop near you
It has been a remarkable entrepreneurial adventure for James – and one for which his time at University College Birmingham helped him to prepare.
"I believe I learned many skills during my studies which shaped me to be the person I am now," said James. "I had countless opportunities to enhance my employability, which I grabbed with both hands.
"The teaching was fantastic, and the courses were highly engaging and fun while developing my knowledge."
Having only recently celebrated The Skinny Food Co's fourth birthday in May, James said he had been overwhelmed by the growth in popularity of his product range.
"It's great to be recognised as one of the fastest-growing companies," he told the Nottingham Post. "We are delighted at how fast the company has grown and how well the customers have responded to the products, and how popular they became in such a short amount of time."
Find out more about James' company on The Skinny Food Co website.
Photo credit: Joseph Raynor / Nottingham Post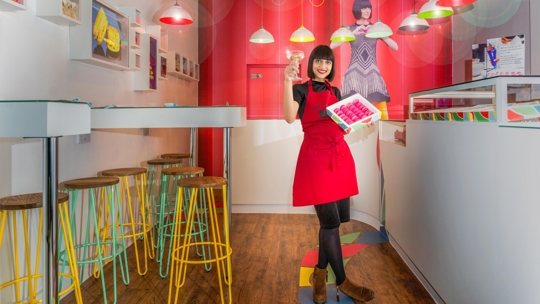 Excelling entrepreneurs
James is not the only graduate from University College Birmingham to have excelled in enterprise, with many other former students enjoying success running their own companies.
Three years after completing our Professional Cookery course, Rosie Ginday MBE founded her social enterprise Miss Macaroon, which now has outlets in Birmingham's Great Western Arcade and Resorts World.
The company, which produces a range of handmade premium macaroons, has received widespread recognition for providing opportunities for long-term unemployed young people, as well as recently featuring on TV adverts for NatWest and ITV's Backing Business campaign (see video below):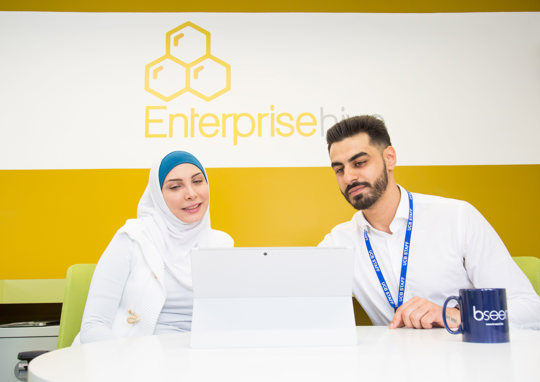 Our Enterprise Hive: Backing budding businesses
University College Birmingham is dedicated to supporting the ambitions of young entrepreneurs studying on our courses, with a wide range of resources available for those who want to start their own business.
Our Enterprise Hive offers a package of start-up support including one-to-one consultations, industry mentoring, enterprise workshops and networking opportunities.
Further support is also available for those looking to take their business to the next level, including an intensive start-up business bootcamp, office space and even a business start-up grant.
Find out more about our Enterprise Hive and support we provide for student entrepreneurs here.
Check out our latest news stories