January 2022
Graduate Veronika's photography firm in the frame for national wedding industry prize
By Darren Campbell
Share post:
A University College Birmingham graduate is in the frame for a national award after receiving recognition for her flourishing photography business.
Veronika Jurickova's company, Veronika J Fine Art Photography, was named the West Midlands' Best Newcomer at the regional finals of The Wedding Industry Awards (TWIA), which celebrates the best suppliers and venues for the wedding industry.
And there could be a bigger prize yet to come, with the firm now among the contenders to be named the Best Newcomer in the country at the TWIA national finals to be held next month.
The recognition is a welcome reward for former Hospitality and Tourism Management BA (Hons) student Veronika, who launched her business mere weeks before the chaos of the coronavirus pandemic struck.
"She is really putting her practical business and management skills developed on her course to good use"
"I'm so excited to have won this award," she said. "I'm really grateful that all this time and sleepless nights have paid off."
Discovering a passion for photography through an online course she decided to take while still studying for her hospitality and tourism degree, Veronika began to look for a way to turn her hobby into a profession.
Keen to launch her own photography firm but unsure of where to begin, she approached University College Birmingham's Enterprise Hive – which provides extensive support for student start-up businesses – for help to turn her vision into a reality.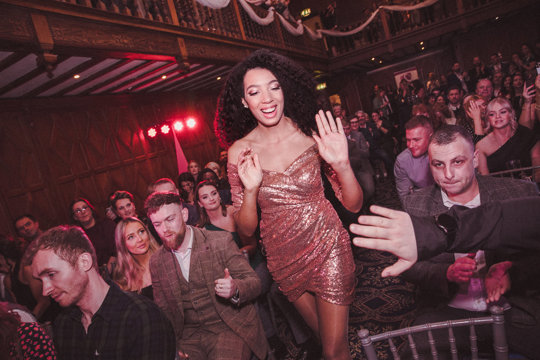 She was encouraged by the team to apply for the Birmingham Skills for Enterprise and Employability Network (BSEEN) Programme, offering a package of support including a five-day business bootcamp and a £500 start-up grant – the latter proving particularly valuable in helping her get kitted up for her photography work.
"I went to Enterprise Hive and said I would like to start a business but I didn't know how," she explained. "They gave me advice, pointed me in the right direction and told me where I could find more information. They were really helpful and happy to answer any questions I had.
"The grant from BSEEN was a massive help. Starting a photography business is quite expensive, especially for a full-time student! I had a semi-professional camera at the time but didn't have a computer for photo editing – thanks to the grant, I was able to buy a computer.
"What was also great about BSEEN was the networking. I had the chance to meet other start-ups and likeminded people, some of whom I have stayed friends with and we help each other – it's great to make connections like that."
Deciding to specialise in photography for weddings and branding for wedding businesses, Veronika even began to tailor her Hospitality and Tourism Management degree around her work by undertaking a dissertation on destination wedding tourism, analysing the British market and where couples travel abroad to get married.
Her degree also gave her the opportunity to complete an internship at a resort in the USA, where she had the chance to develop further skills in support of her business.
"The experience of my internship has given me a big advantage through customer service skills, as I need to deal with clients and customers," she said. "It was a great experience and I really enjoyed it."
As well as winning the TWIA West Midlands' Best Newcomer award, Veronika J Fine Art Photography was also among the finalists for Best Photographer at the regional event, held at The Mount Hotel in Wolverhampton on 17 January.
In pictures: Veronika at The Wedding Industry Awards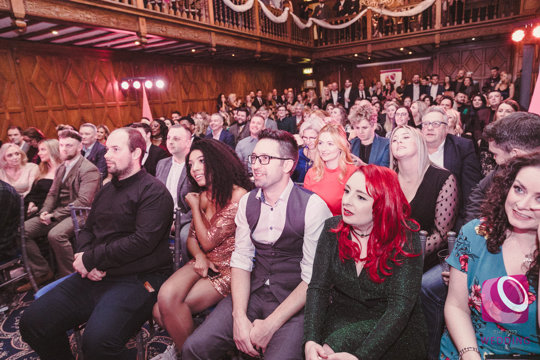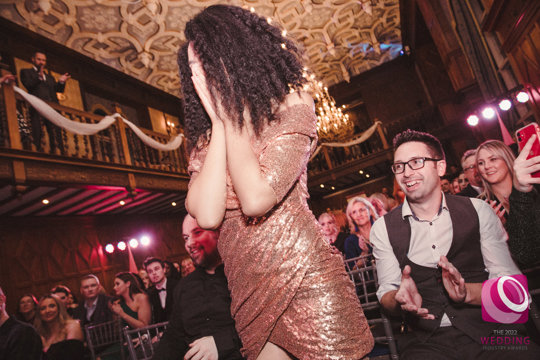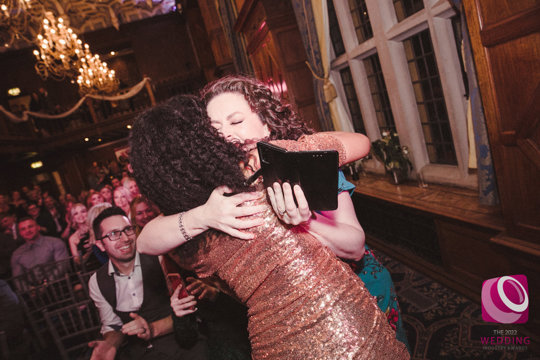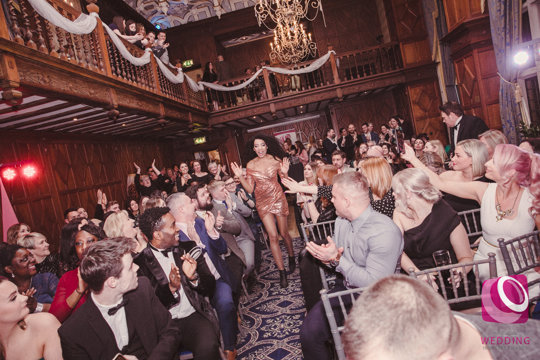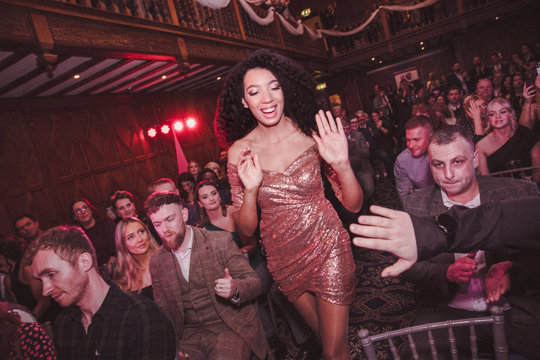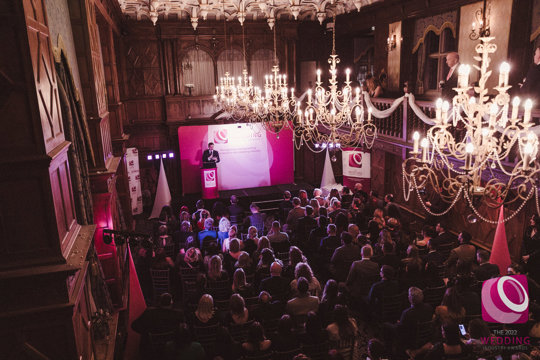 All eyes will now be on whether Veronika's firm can scoop the countrywide Best Newcomer prize at the national awards event, which takes place in London on 23 February.
Sophie Homer, lecturer at University College Birmingham's Department of Hospitality and Tourism, said: "We all have our fingers crossed for Veronika.
"Her business has grown significantly since she graduated. She is really putting her practical business and management skills developed on her course to good use."
Find out more about Veronika's firm on the Veronika J Fine Art Photography website.
Are you a student entrepreneur? Find out more about the start-up support available from University College Birmingham's Enterprise Hive and the BSEEN programme.
Interested in a career in the fields of tourism, aviation, hospitality or events? Discover our range of college, undergraduate and postgraduate courses and apprenticeships available within our Department of Hospitality and Tourism.
Check out our latest news stories