July 2021
Great British Menu star to judge student chef competition in tribute to much-loved former principal
By Melanie Hall
Share post:
A BBC Great British Menu champion is to judge a new competition at University College Birmingham – in tribute to former principal Eddie McIntyre CBE and designed to inspire young chefs as the industry recovers from the pandemic. 
Stuart Collins, who won the TV series' Central Region, will judge the Eddie McIntyre Award Student Chef Recipe Challenge, open to students on University College Birmingham's NVQ in Professional Cookery college course – made up of trainees as young as 16. 
Eight finalists have now been chosen, with the chance to win an incredible first prize of a five-day stage at The Ritz, London, working with acclaimed executive chef John Williams MBE and his team. The winner will also receive a cheque for £250. 
"Collaboration and a little friendly competition is a great way to stay on your feet in the industry and constantly keep learning"
The grand final will take place on Wednesday 7 July at University College Birmingham's training kitchens at the Summer Row campus. 
Crucially, Stuart, who owns Docket No. 33 as featured in the Michelin Guide and made the last two in the starter category of the Great British Menu finals, himself trained at University College Birmingham 20 years ago and hopes to show students that the industry can not only recover, but thrive, post-pandemic.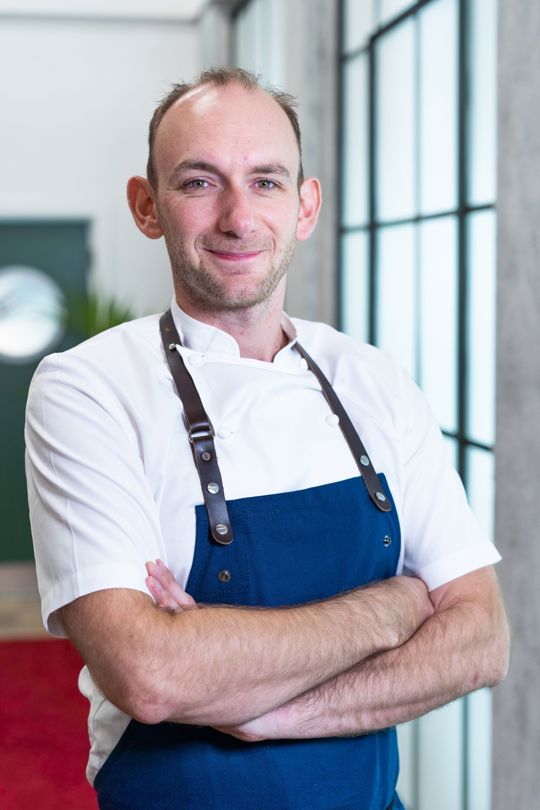 "It's been tough for the industry, but students should stay positive, focused and excited about their future," said Stuart, who has worked for Michael Caines MBE and Gordon Ramsay and wowed Great British Menu judges with dishes celebrating scientific innovators – from Stephen Hawking to Edgar Hooley, the man who invented tarmac.
"As the industry opens up, we hope there will many opportunities to explore." 
Stuart will be spending the whole day in the area as he also travels to The Boat Inn restaurant in Lichfield, owned by friend and fellow Great British Menu contestant Liam Dillon.
Liam, also a University College Birmingham alumnus, and Stuart will be going head-to-head again as they each cook three courses for a friendly competition where guests get to pick the winning chef. 
Stuart said: "Collaboration and a little friendly competition is a great way to stay on your feet in the industry and constantly keep learning.
"I'm really excited to be back in the city and working alongside Liam and meeting some of the thriving new chefs from University College Birmingham." 
Eddie McIntyre: 'Widely known and loved'
The Student Chef Recipe Challenge is the first Eddie McIntyre Award, paying homage to University College Birmingham's former head, who passed away last October after a long illness. Eddie was not only the youngest principal of a UK further education college when he took charge, but was an award-winning chef himself.
Eddie's wife, Wendy, said: "Eddie would have been delighted, over the moon that this is happening in his name. He was very much for giving kids a good start in life while doing something they loved, and was particularly passionate about giving young people from the local area the chance to gain good employment and move up the career ladder. He would be very proud."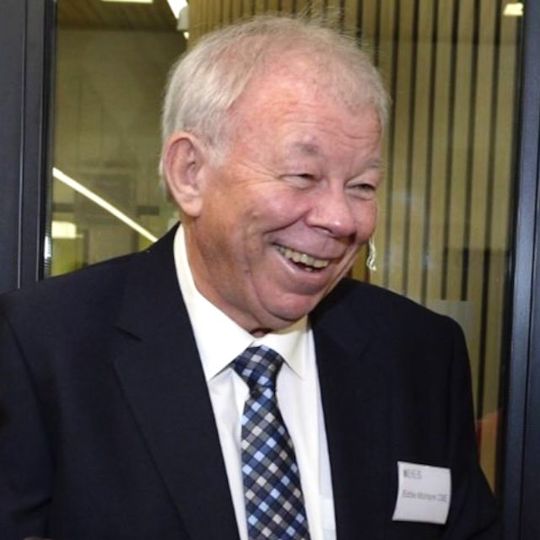 Chef lecturer and year manager Alan Oliver, who is organising the competition with Birmingham College of Food's new head of external relations, John Penn, said it was a great way to honour Eddie's memory.
"Eddie was widely known and loved by those in the industry, but, sadly, due to Covid restrictions, his funeral was limited to close family only," he said. 
"This is a small way to pay our respects to an incredibly talented, big-spirited, big-hearted man who was such a positive influence on the University and the development of our Birmingham College of Food. The competition itself is based on the foundation of Eddie's beliefs and overriding principles, namely promoting and providing an equal and a fair opportunity for all with the ambition and commitment to succeed." 
The first, paper-entry part of the competition tasked students with producing a recipe suited to the lunch menu at the on-site training restaurant, Restaurant at Birmingham College of Food, which is open to the public and holds an AA Highly Commended College Rosette.
It needed to focus on good flavour combinations and, where possible, students had to use seasonal, local, British produce with ingredients costing no more than £6.
In the final, the chefs will have to prepare, cook and serve two mystery dishes. The first will be the same with a recipe supplied, the second will test skill and knowledge of pastry, creating a dish with no recipe. 
Second prize is a cheque for £175, and third prize £75. All finalists will receive a personalised chef's jacket, Japanese chef knife, and a framed certificate. 
University College Birmingham is a world-renowned provider of specialist training courses for the food and hospitality industries, offering industry-standard kitchen and restaurant facilities to support development and extensive industry placements with prestigious partners around the world.
Find out more about our range of courses within Birmingham College of Food here.
Check out our latest news stories