January 2022
Ross wins dream job developing on-trend bakery goods
By Melanie Hall
Share post:
A bakery and patisserie graduate who had believed his autism could stand in the way of a university education has won a dream job developing doughnuts for Bakels Group and discovering new technology for bread. 
Ross Yates has been snapped up as a product assessment technician for British Bakels, a global leader in bread, rolls, morning goods, cake and sponge ingredients and other baking solutions for retail, foodservice and industrial customers.
The 21-year-old, who started with University College Birmingham as a 16-year-old Level 2 student and overcame many challenges – including learning in lockdown and adapting to online and remote study – to complete his BSc (Hons) last year, is the fifth graduate from the University to win a job with the company. 
Previous roles won have included test-baker and quality auditor through to product assessment technician and development technologist. 
"With plenty of support, I was able to get on the ladder and am now doing my dream job. It's amazing."
Ross, from Walsall, is working on a variety of projects for the company. 
One includes being part of the Oxfordshire-based company's research into fat, salt and sugar content of bakery items ahead of new advertising legislation coming into force in 2022, part of the government's tackling obesity strategy.  
With around 1.6 million vegans in the UK, Ross is using knowledge he gained during his Bakery and Patisserie Technology BSc (Hons) degree research project on perceptions of plant-based versus traditional sponge cake to explore one of the biggest food trends.  
"I'm testing a range of ingredients and looking at how they perform and behave," he said. "I love what I do and am now looking forward to the future and the rest of my career in the industry."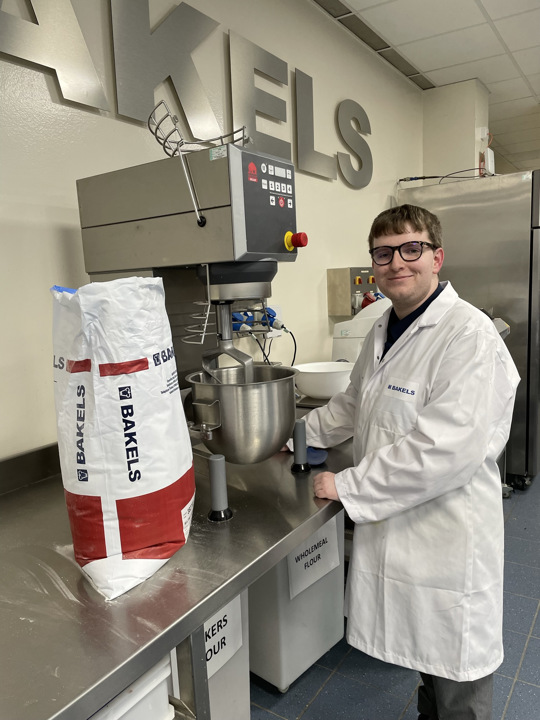 British Bakels application specialist Chris Cox said Ross had integrated really well with the business.  
"He provides practical support on a number of key projects," he said.  
"Using traditional bakery equipment alongside modern analytical technology, he is helping to bring new bakery products to market across the group and in the UK and developing our understanding of key ingredients such as emulsifiers and bakery enzymes."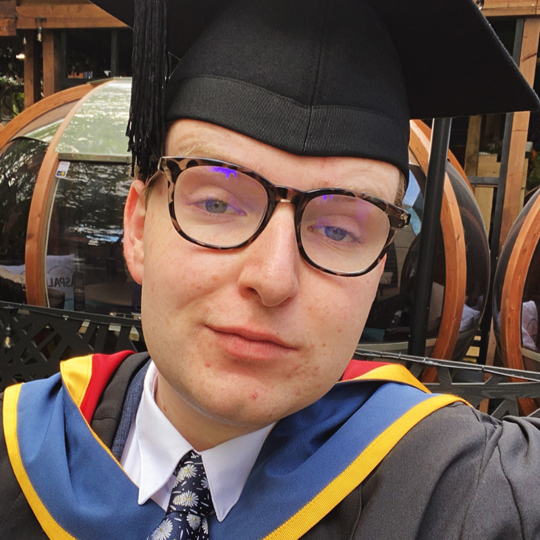 Overcoming challenges 
Ross is now living the dream, but, growing up with autism, it was not something he ever thought would happen.  
"If you had told me I would be where I am now, I wouldn't have believed it," he said. "I struggled with traditional schooling because of my autism and didn't think university was ever on the cards.  
"But with plenty of support, I was able to get on the ladder and am now doing my dream job. It's amazing."  
Ross, who did a degree placement at Dawn Foods, was able to move up to degree level with support from the University's Academic Skills Centre (ASC), which helps students master their academic English and maths.  
Ross had achieved a grade D in his English Language GCSE at school, but felt he needed a grade C if he was going to take on the more advanced elements at degree level. Attending sessions with an academic support worker, he met his goal.
"When I heard I had passed, I was so happy," he said. "My degree was mainly theory and challenging, so having English Language was really useful.  
"Going onto degree level was the chance for me to develop my research and academic skills and use specialist equipment you don't have at college level and that mirrors what I use in the industry today.  
"You also have a student experience which really rounds you as a person.  
"You learn a craft, learn how to love independently and make friends for life." 
Product development manager Greg Stone said British Bakels had enjoyed a great relationship with University College Birmingham for over 27 years, with former sales director and chairman of the Alliance for Bakery Students and Trainees (ABST) Keith Houliston remembering working with senior lecturer Dawn Gemmell as far back as 1995.  
Over the years, University College Birmingham students and lecturers alike have visited the Bakels Technical Baking Centre, with Bakels' technical support team visiting students to provide added knowledge. 
Greg Stone added: "We see it as critical that we bring younger, enthusiastic employees into the bakery ingredients world.
"Not only because there are always new technologies, new trends and ways of working, which University College Birmingham graduates bring to our business, but to ensure the succession and longevity of our business within the marketplace.  
"It also ensures we can continue to provide the most up-to-date and functional bakery ingredients." 
Where are they now? A few of our graduate success stories
Ross is just one of many Bakery and Patisserie Technology BSc (Hons) alumni who have gone on to great things in industry: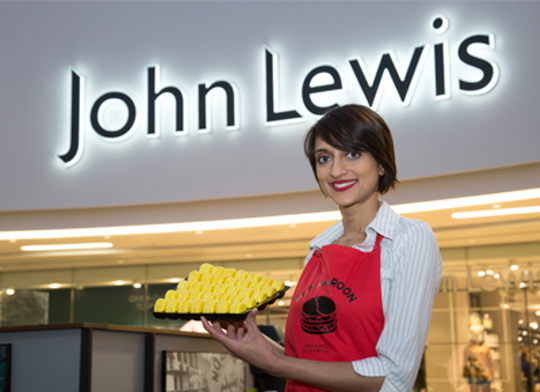 Rosie Ginday MBE (Miss Macaroon)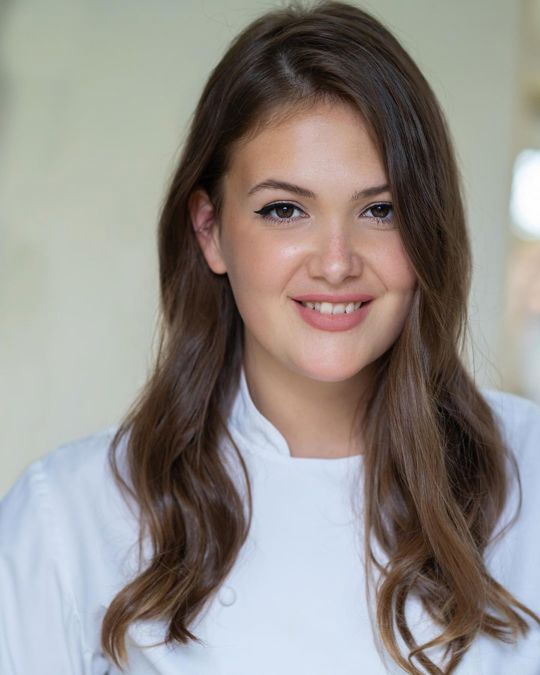 Poppy O'Toole (@poppycooks)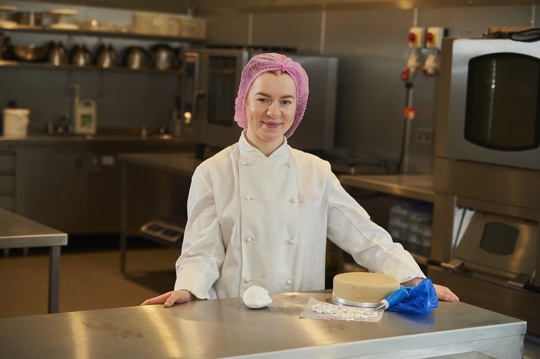 Katie Garrett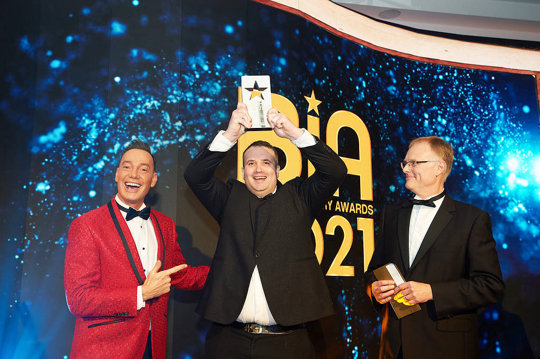 Will Leet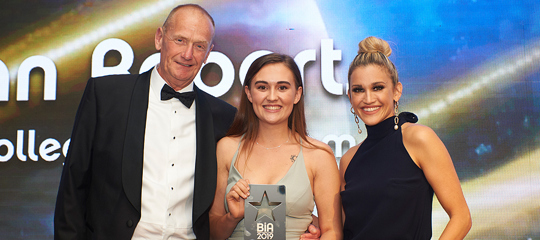 Megan Roberts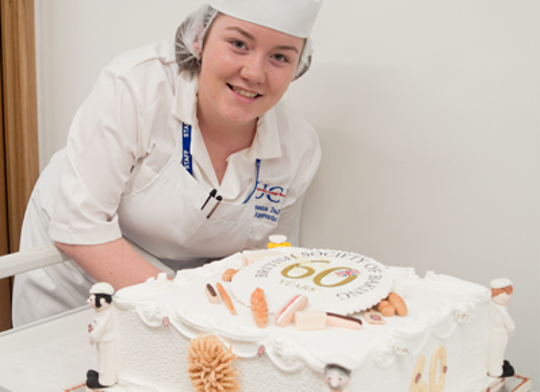 Jessica Dalton

 
Natalie Brown
Katie Garrett – 2021 Baking Industry Awards (BIA) Rising Star winner – now a development technologist at British Bakels
Will Leet – winner of ABST Presidents' Cup two years in a row and 2021 Baking Industry Awards finalist – now a bakery development technologist for David Wood Foods  
Megan Roberts – 2019 Baking Industry Awards' Rising Star winner and Le Cordon Bleu's UK Scholarship Award finalist – now a research and development technologist for AB Mauri UK and Ireland  
Jessica Dalton – 2017 Baking Industry Awards Rising Star winner, who has made chocolates for Sophie, Countess of Wessex – now communications secretary for the ABST  
Natalie Brown – Freedom of the Worshipful Company of Bakers award as top student in the UK – now running her own cake business
Piper Ayres – ABST gold medallist – now a food technology teacher at Christ's College Finchley   
Other former students working at the highest level in bakery and patisserie include Bake Off: The Professionals finalist Bharat Chandegra, who launched XO Patisserie during lockdown and scored massive business success with his amazing petit gateaux, macaroons and celebration cakes.  
Rosie Ginday MBE, founder of award-winning social enterprise and colour matching macaron business Miss Macaroon, and TikTok star Poppy O'Toole – whose first book was praised by TV chef Nigella Lawson – also learned crucial bakery and patisserie skills studying at the University.
Students are taught by the best too. Bakery and Patisserie Technology BSc (Hons) lecturers have included Dawn Gemmell, winner of the Outstanding Contribution to the Baking Industry award at the Baking Industry Awards.  
One of her biggest claims to fame is making a spectacular 'toybox' celebration cake for the future king, Prince George – presented to Prince William at University College Birmingham.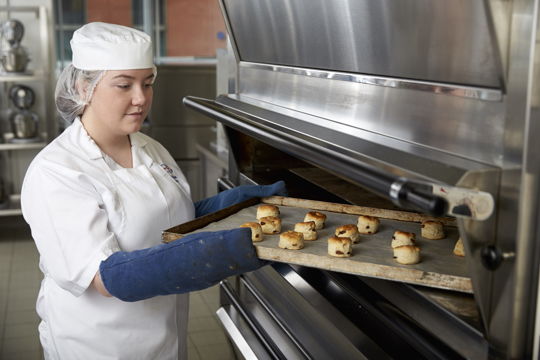 Cutting edge facilities and opportunities  
Students on our Bakery and Patisserie Technology BSc (Hons) degree learn in cutting-edge facilities.  
These include on-site baking and new product development laboratories with the latest industrial ovens and high-speed mixers and laser volume measuring and dough and flour rheology testing equipment, as well as specialist chocolate production and tempering equipment.  
Bakery and patisserie students also get valuable industry experience in the Restaurant at Birmingham College of Food training restaurant and by having their creations sold in the University's Cakes and Bakes shop. 
Placements are also key to standing out on graduation and our employer partners include everyone from Mondelēz and Hyatt Hotels to The Ritz London.  
University College Birmingham is renowned for providing specialist vocational training for students looking to enter the culinary industry, with world-class facilities and expert tuition provided on a range of college, undergraduate and postgraduate courses as well as apprenticeships. 
Discover our full range of courses within our Birmingham College of Food.  
Check out our latest news stories