September 2021
Baking star Katie honoured with Freedom of the Worshipful Company of Bakers
By Darren Campbell
Share post:
She's been crowned a rising star at the baking industry 'Oscars' and secured a role with a top luxury cake maker – and now University College Birmingham graduate Katie Garrett has received another esteemed accolade.
The former Bakery and Patisserie BSc (Hons) student travelled to London last month for a special dinner event at which she was awarded the Freedom of the Worshipful Company of Bakers (WCB).
One of the prestigious livery companies of the City of London with its origins dating back to the 12th Century, the WCB nominates one student each year to receive the status of Freeman of the Company, recognising their dedication to the industry.
"I just have to thank God for getting me through and everyone who has been supportive somewhere along my journey"
And Katie – who involved herself in a range of competitions and placements before graduating from University College Birmingham last summer with first class honours – was chosen as the top student of 2020.
It caps off a remarkable year for the 23-year-old, who secured a role as a new product development technologist with royal cake maker Fiona Cairns, as well as being named 'Rising Star' at the 2020 Baking Industry Awards.
"I feel really honoured," said Katie. "I never had in mind that I wanted to get this award, but I just tried my best at university and in my career."
Receiving the Freedom of the WCB promises to offer many benefits for Katie's career, including making connections with influential industry figures and joining in events throughout the year.
"It's good to be welcomed into a company that focuses on the career that I enjoy so much," she said. "The organisation is full of people who want to see the industry flourish and help the young bakers of the future."
In celebration of her award, Katie was invited to a lavish five-course dinner at Bakers' Hall in the City of London, while she was joined at the event by Dawn Gemmell, former assistant dean of the College of Food at University College Birmingham.
"It was a very surreal event," said Katie. "But the most special thing about the night was having Dawn there for me – someone who has supported me and many others throughout their journey at University College Birmingham and beyond."
Katie also reflected upon her five years at the University – from starting on her Level 2 and Level 3 Bakery college course to completing her undergraduate degree – and the contribution her experience had made to her success.
"University College Birmingham helped me achieve a lot," she said. "I think the main thing was helping me believe in myself – every member of staff, from my lecturers to the personnel department to the cleaners, always pushed the students to do well.
In pictures: Katie Garrett at the WCB event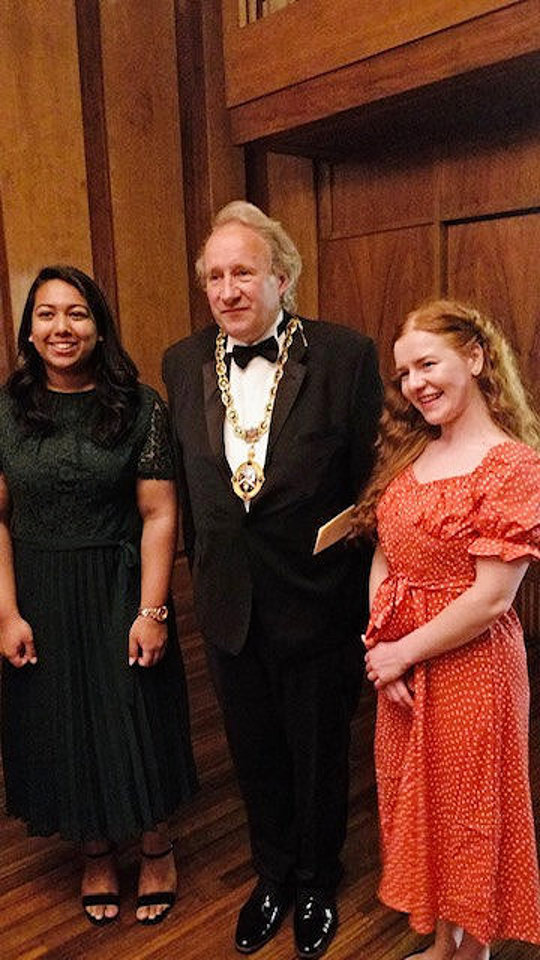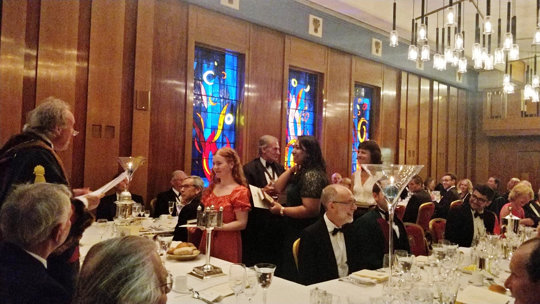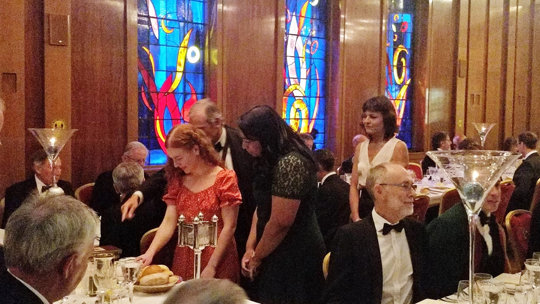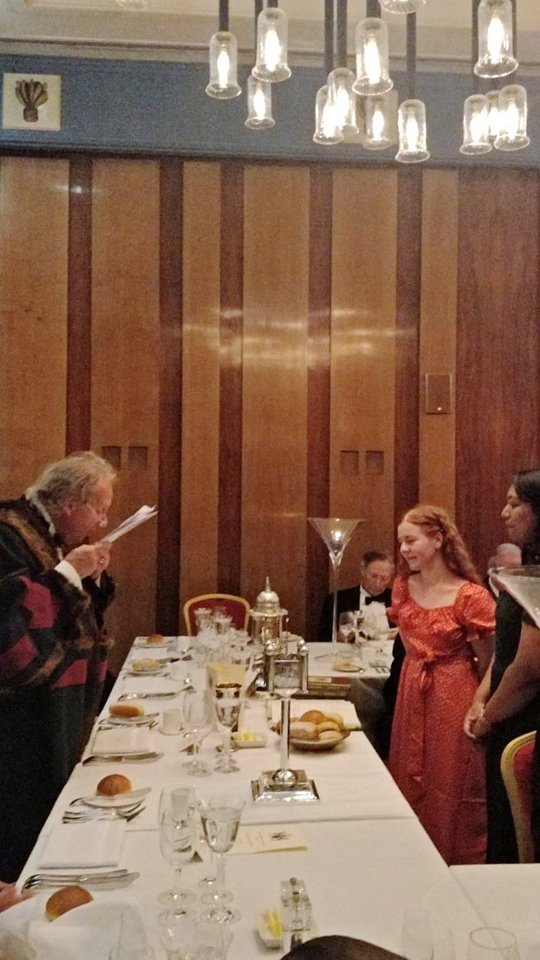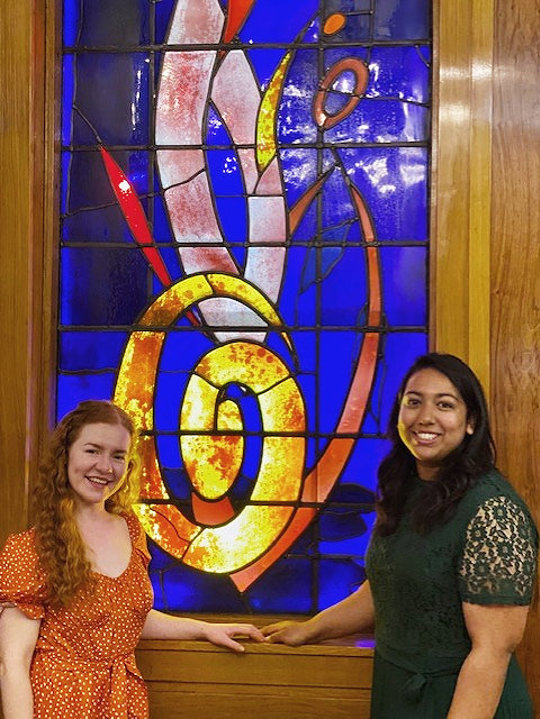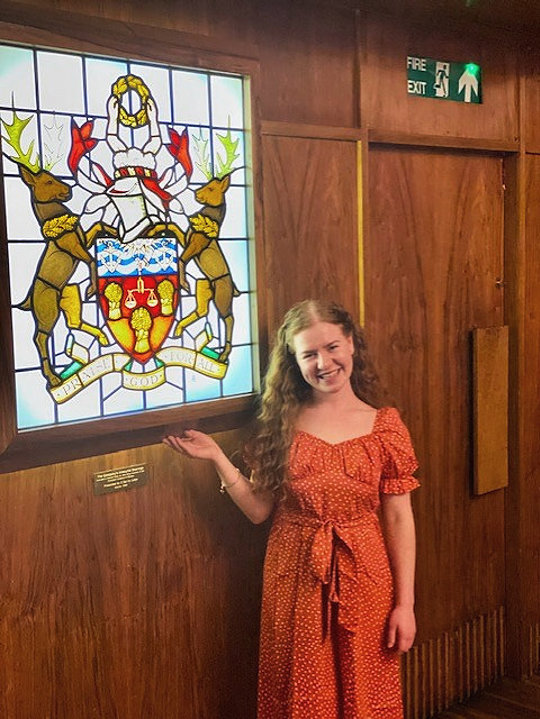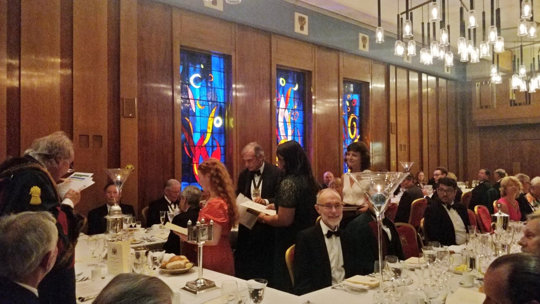 "I just have to thank God for getting me through and everyone who has been supportive somewhere along my journey. A small bit of encouragement goes a long way."
Kali Davidson, head of the Birmingham College of Food, congratulated Katie on receiving her award as well as her many other recent accomplishments.
"We are so proud of Katie and her achievements to date," she said. "She is an inspiration to the industry and we wish her all the best in the future."
University College Birmingham is a leading provider of specialist courses for baking and culinary arts, with our Birmingham College of Food renowned as one of the most highly respected names in the food industry.
Find out more and discover the full range of courses within the Birmingham College of Food here.
Check out our latest news stories