Welcome back to our returning undergraduate students
Please see below information for all returning undergraduate students re-enrolling in February 2023. This will cover:
Online registration
You have been sent an online registration email. You must register online before your induction date. To complete online registration please go to your UCB Portal and select Online Registration.
Please note: this will only be available once you have been allowed to progress and results have been released.
Enrolment
When you have completed online registration, if you are an international student, you will also be required to upload your ID (see ID options below). You can do this via the UCB Portal, selecting the "Enrolment" option from the menu, then "Documents" – here you can click 'Add file' and upload your ID documents.
For all other students, once you return to campus, you will only need to swipe your ID card, and your enrolment will be automatically completed.
Please note: if your name is now different from the name on the documentation you provide to us, please also upload evidence to support your name change, e.g. deed poll document or marriage certificate. All our systems will use the name on your official documentation.
Acceptable Identity documentation – UK/EEA Nationals
British or EU Passport
European Identity Card
If you do not have a passport, please upload your:
AND
Another form of photo ID, such as a driving licence or proof of age card*
*Please note that we may require additional evidence before we can complete your enrolment.
Acceptable Identity documentation – Non-UK/EEA Nationals
AND
Your Biometric Residence Permit (BRP)
OR
OR
Home Office letter confirming your residency status in the UK
If you are an asylum seeker, please upload your Application Registration Card.
If you don't have any documentation to confirm your immigration status in the UK, University College Birmingham will ask for your permission to request this information from the Home Office.
Next steps
Our Finance and Student Records Team will review your enrolment details to ensure they are complete and match the information we hold from Student Finance England to ensure your loan is in place.
If your loan is in place (and, for international students, we are happy with the ID that you have uploaded) you will then be sent confirmation of your enrolment.
Remember that it is YOUR responsibility to ensure that your student loan is in place. If your loan is not in place by your induction, or we are not clear on how you intend to pay your tuition fees, we will charge the cost of the tuition fees to yourself, the student.
If your tuition fee loan is approved at a later date, we will credit this charge and inform the Student Loans Company.
Providing everything is in place, you will be enrolled, and a confirmation email will be sent to you. You must swipe your ID card on entering the campus at the turnstiles in order to complete your enrolment.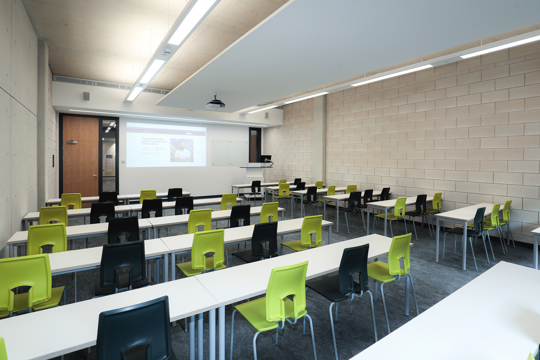 Teaching
Teaching commences on 13 February 2023. Timetables will be issued for your course during the course induction.
Induction and course-specific information
Further information specific to your course, including induction timetables, any uniform/kit requirements and our Kick-Start Scheme, is available below. 
Campus abbreviations: MH - McIntyre House, MS - Moss House, SR - Summer Row
Note: Further additions and changes may be made to these timetables ahead of induction week. Please check this page prior to your scheduled induction activities for any updates or amendments.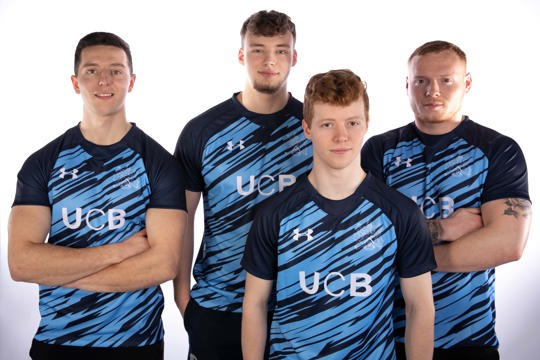 Team sport
University College Birmingham is happy to have several sport teams. These teams compete in the BUCS (British University & Colleges Sports) leagues against other universities. Being a member of a sport team can enhance your time at university by keeping you physically active and helping you meet new friends.
Badminton (men's and women's)

Basketball (men's)

Football (men's)

Jiu Jitsu (mixed)

Netball (women's)

Rugby (men's)

Volleyball (men's and women's)
Each team will have at least 1 hour training per week with a professional coach, with competitive matches being held on Wednesday afternoons.