Why choose this college course?
BOOST YOUR SKILLS – Develop knowledge in a wide spectrum of ICT-related areas including building computers, developing databases and much more
WORK PLACEMENT – Apply your skills and gain real-world experience on weekly work placements with our industry partners

RECOGNISED QUALIFICATION

– Our BTEC Level 2 computing and IT course gives you a recognised work-related qualification, opening the door to further study, employment and apprenticeships
There are lots of reasons why we think you should study with us, but here are our top 5. 
View video.
Our facilities
Students on our computing and ICT courses at University College Birmingham have access to new computer labs on campus, as well as our new Digital Creative Studio featuring industry-standard media equipment.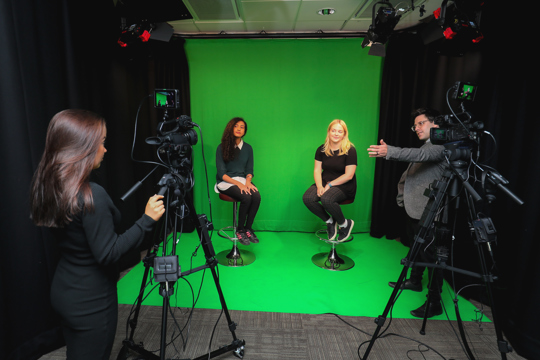 Based in Camden House, our new Digital Creative Studio houses a dedicated teaching lab complete with high-spec computers and industry-standard media technology, including Adobe Creative Cloud software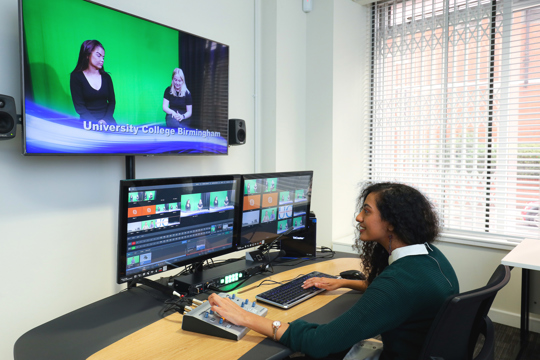 The Digital Creative Studio features state-of-the-art video and audio production facilities, including a video production studio with 4K cameras and green screen technology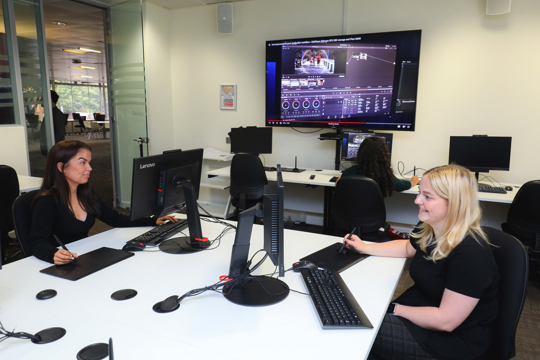 Our Digital Creative Studio also hosts audio podcasting, vision mixing and editing facilities, as well as a creative media and design lab with graphics tablets
Course breakdown
The Online World
Technology Systems
A Digital Portfolio
Creating Digital Graphics
Mobile Apps Development
Database Development
Website Development
Software Development
Building a Personal Computer
Please note: Units/topics of study are subject to change
Maths and English
To help you secure your dream career, you will also continue developing your maths and English skills alongside your full-time course. If you haven't achieved GCSE grade 4/C in English and maths at age 16, you will continue to study these through resits or taking Functional Skills at an appropriate level.
How maths will support your career
Understanding the logic, arithmetic and syntax of programming languages
Designing computer algorithms
Processing of large quantities of data
Presenting information
How English will support your career
Good quality speaking and listening skills are needed when communicating with colleagues and customers
Customer service requires good English skills in speaking and written communication
Accurate reading is vital for following instructions, reading documents and emails, and understanding the ideas, aspirations and demands of colleagues and competitors
English is important when preparing a CV and a business proposal, and for putting together advertising and marketing plans for your business
Entry requirements
Our computing lecturers are looking for students who are committed, enthusiastic and have a desire to succeed in the IT industry, so please contact Admissions if you do not have the specific requirements outlined below.
If you are unsure if your qualification is equivalent or if you wish to check if you meet the entry requirements for this course, please call 0121 214 2919, email feadmissions@ucb.ac.uk or use our live chat.
4 GCSEs at grade 3 (grade D) including English Language and Maths, or equivalent.
If you do not have a grade 4/C or above in English and maths and you are under 19, you will be required to study these subjects alongside your vocational subject. After enrolment you will complete an assessment with our teaching team so we can ensure you receive appropriate English and maths support.

Applicants over 19 are not required to complete maths and English.
Supporting documents required
School applicants will be required to provide a good school report, which must include attendance. This will be assessed in conjunction with your qualifications and application during the confirmation of your place at University College Birmingham.
If you are a school leaver (over 19), you will be required to provide a reference from a previous education provider or employer in support of your application.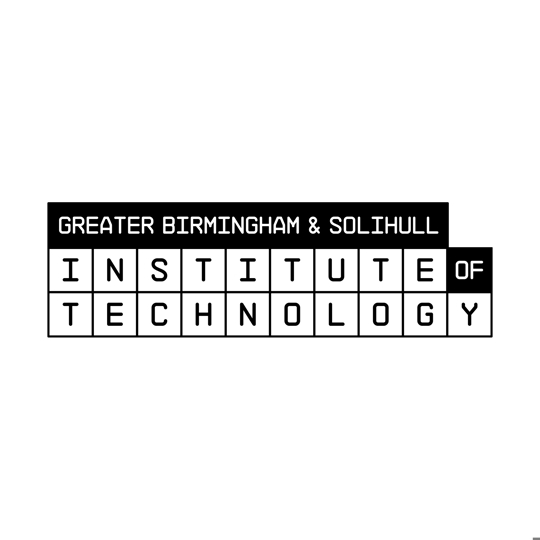 Accreditations, endorsements and partnerships
University College Birmingham works with a wide range of organisations to ensure you receive the best possible training and qualifications recognised by industry.
of graduate employers say relevant experience is essential to getting a job with them
Work placements
Work placements offer a wealth of benefits alongside your studies, helping you put your learning into practice, develop your skills and understanding of the workplace, boost your CV for your chosen career or enhance your UCAS application for higher education. Our Hired employability team can help find the ideal placement for you.
As part of our Level 2 ICT course, you will undertake a work placement with one of our industry partners. This will take place over 10 days throughout the year, usually split into two block placements of 5 days.
Our BTEC First in Information and Creative Technology provides a comprehensive and challenging programme of study that is particularly suited to post-16 learners who have the relevant interest and aptitude to progress in the Information and Creative Technology sector.
Career opportunities
On completion of the Level 2, you could progress onto our Computing and ICT Level 3 course, or you could pursue a range of employment opportunities within the industry.
Note: Some roles below may require further study/training. The roles and salaries below are intended as a guide only.
Software engineer
Average salary: £25,000 – £50,000
Website content manager
Average salary: £25,000 – £40,000
Computer animator
Average Salary: £18,000 – £36,000
Helpdesk support
Average salary: £20,000 – £22,000
Graphic designer
Average Salary: £20,000 – £30,000
IT consultant
Average Salary: £28,000 – £60,000
Hired
We are here to support your career goals every step of the way.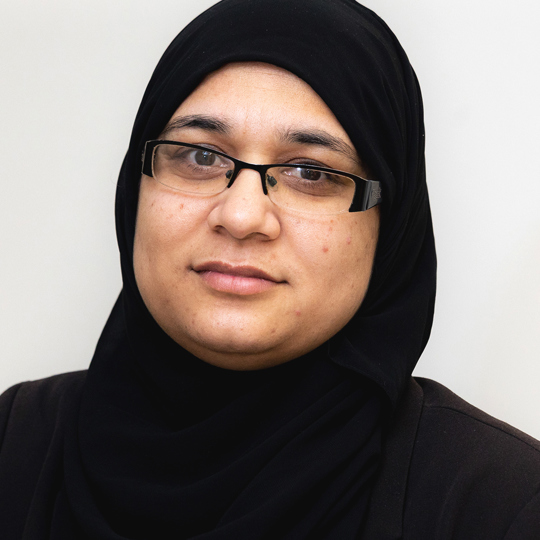 Kanwal's Story
Kanwal brings vast expertise to this new course and is dedicated to promoting learning strengths across diverse groups of students.