Why choose this college course?
BOOST YOUR SKILLS – Build key skills and knowledge related to engineering and manufacturing, as well as enhancing your English, maths and digital skills
SPECIALISE YOUR STUDIES – Choose between studying mechanical engineering or electrical/electronic engineering in your second year
WORK PLACEMENT – Get to know the world of work and gain essential industry experience through a work placement
RECOGNISED QUALIFICATION – Our T-level course has been designed in collaboration with industry to ensure your skills meet employers' needs and expectations
There are lots of reasons why we think you should study with us, but here are our top 5. 
View video.
Our facilities
Students on our construction and engineering courses will learn in brand new real-world training environments under development at University College Birmingham. Our brand new Engineering and Sustainable Construction Centre at the iconic James Cond Building will offer state-of-the-art facilities specifically designed to develop skills that support employers and their supply chains, along with further new facilities at Camden House. These will include:
• Training rigs
• Production line technology
• Industry 4.0 rigs
• Process manufacturing training equipment
• Hydraulics
• Pneumatics
• Renewable energy simulators
• Control engineering rigs
• Cyber physical system
• Mechatronics automation
• PLCs
• Fluid dynamics software
• MATLAB design software
• Enhanced IT facilities
James Cond Building
Formerly a print works, this historic art deco building will become the home of our new Engineering and Sustainable Construction Centre.
Camden House
Our refurbishment of Camden House will create a bespoke STEM education and training facility.
Course breakdown
Topics you will study:
Core Component
Working within the engineering and manufacturing sectors
Engineering and manufacturing past, present and future 
Engineering representations 
Essential mathematics for engineering and manufacturing
Essential science for engineering and manufacturing 
Materials and their properties 
Mechanical principles 
Electrical and electronic principles 
Mechatronics 
Engineering and manufacturing control systems 
Quality management 
Health and safety principles and coverage 
Business, commercial and financial awareness 
Professional responsibilities, attitudes and behaviours 
Stock and asset management 
Continuous improvement 
Project and programme management
Occupational Specialism: Choose from either Electrical and Electronic Engineering or Mechanical Engineering
Occupational Specialism: Electrical and Electronic Engineering
Design methodologies and processes
Tools, equipment and materials used in electrical and electronic engineering
Representations, symbols, conventions and annotations used in electrical and electronic engineering
Producing electrical and electronic drawings and representations
Designing and developing working models
Testing models and prototypes
Occupational Specialism: Mechanical Engineering
Knowledge of design methodologies and processes
Knowledge of the tools, equipment and materials used in mechanical engineering
Knowledge of mathematical theories and methods used in mechanical engineering
Skills in producing mechanical drawings and representations
Skills in designing and developing working models
Skills in testing models and prototypes
Please note: Units/topics of study are subject to change
You will also have an individual study programme to help you build the skills and experience you need to progress onto higher education or gain employment.
Entry requirements
Our engineering lecturers are looking for students who are enthusiastic and passionate about a career in manufacturing and engineering, together with a keen determination to succeed in the industry, so please contact Admissions if you do not have the specific requirements outlined below. 
If you are unsure if your qualification is equivalent or if you wish to check if you meet the entry requirements for this course, please call 0121 214 2919, email feadmissions@ucb.ac.uk or use our live chat.
5 GCSEs at grade 4 (grade C) including English Language, or equivalent. 
GCSE Maths at grade 5. 
As applicants are required to achieve English and maths at grade 4 (grade C) or above prior to entering this course, University College Birmingham will not offer English or maths alongside this course. 
Supporting documents required
School applicants will be required to provide a good school report, which must include attendance. This will be assessed in conjunction with your qualifications and application during the confirmation of your place at University College Birmingham.
As this is a 2-year study programme, you will need to be aged 16 to 18 to apply for this course.
Currently, T-level courses are only funded for learners who are under the age of 19 at the point of enrolment. However, the government is currently reviewing a T-level pathway for mature learners, which we hope will be available in the future. If you would like to apply for a related course, please consider our BTEC Level 3 National Foundation Diploma in Engineering.
T-level courses require you to complete a minimum of 315 hours (approximately 45 days) on placement over the two years. You will be required to work with our Hired team to secure your placement.
We are continuing to develop and enhance our portfolio of engineering and construction courses with the aim of delivering undergraduate courses in the next two years. This will provide an opportunity for students who successfully complete a Level 3 qualification in these subjects to progress here at University College Birmingham. Students will be guaranteed progression to one of our relevant degree-level courses.
Key information
You will have three days per week in college and an industry placement of at least 45 days. Around 4-6 hours of homework per week is also advised.
Staff will monitor your progress and have one-to-one meetings with you with targets set. You will also have progress reviews during your work experience, both from our staff and your employer.
Our teaching and assessment is underpinned by our Teaching, Learning and Assessment Strategy 2021-2024.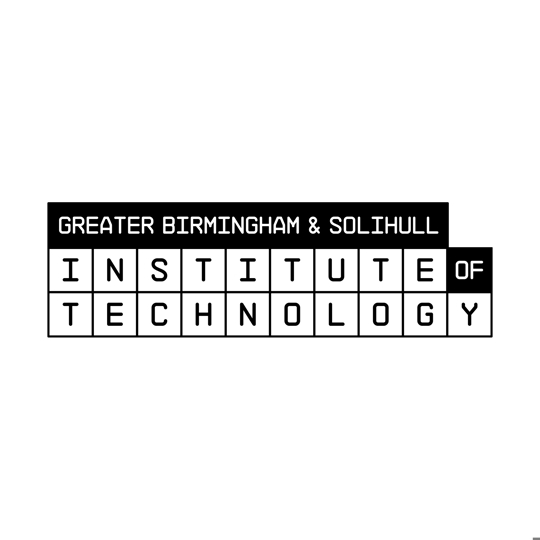 Accreditations, endorsements and partnerships
University College Birmingham works with a wide range of organisations to ensure you receive the best possible training and qualifications recognised by industry.
of graduate employers say relevant experience is essential to getting a job with them
Work placements
Work placements offer a wealth of benefits alongside your studies, helping you put your learning into practice, develop your skills and understanding of the workplace, boost your CV for your chosen career or enhance your UCAS application for higher education. Our Hired team can help find the ideal placement for you.
Our engineering T-level course requires you to complete a minimum of 315 hours (approximately 45 days) on placement over the two years. Our employability tutors will visit you out on placement to ensure you gain the right practical skills.
Career opportunities
The roles and salaries below are intended as a guide only.
Mechanical engineer
Average Salary: £32,000
Electrical/electronics engineer
Average Salary: £32,000
Process manufacturing engineer
Average Salary: £35,000
Product designer
Average Salary: £45,000
Aspiring to a higher level career? Complete this course and you could progress onto our Engineering HND course.
Hired
We are here to support your career goals every step of the way.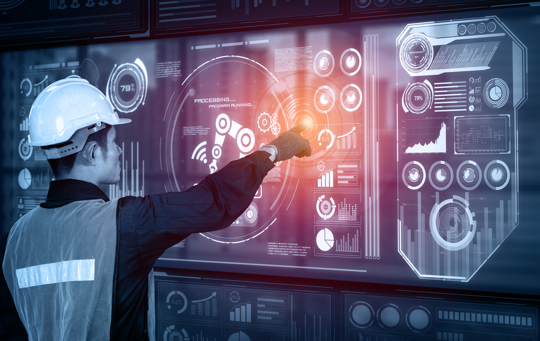 Discover more about T-levels
Designed in direct collaboration with employers and businesses, T-levels are a great new route into skilled employment, further study or higher apprenticeships.