Graduates - Class of 2021
Your graduation ceremony will take place on Friday 17 September 2021  at the prestigious Symphony Hall. We have sent out invitations for students to register for attendance at graduation on 17th September 2021. Please complete registration for this event by 17th August 2021.
Congregation ceremonies:
Education and Social Care - 11.00am
College of Food and Sport and Nutrition - 1.30pm
Creative Industries and Hospitality and Tourism - 4.00pm
Business, Marketing and Finance - 6.30pm
Note that certificates will not be issued at the event and will be posted to students in the days following the ceremony.
Guest tickets and robe hire will be available from 26th July 2021 for graduates of the Class of 2021. Further information about the event can be found below. For any queries regarding graduation, please contact graduation@ucb.ac.uk.
Information concerning the University's response to the Coronavirus (COVID-19).
Note that for your safety, all Graduation events and services are subject to UK Government guidelines regarding COVID 19, this may, unfortunately, include cancellation or postponement of this event. Individual suppliers will provide details of refund policies prior to purchase. For detailed information see this page.
Important information
Useful information 
Our graduation ceremonies will now take place on Friday 3rd September 2021 (Class of 2020) and Friday 17 September 2021 (Class of 2021). Please find below useful information on what to expect on the day.
University College Birmingham is delighted that you will be joining us for the Graduation ceremonies in September 2021 to be held at Birmingham's magnificent Symphony Hall.   Working closely with the ICC and Symphony Hall, there are a number of safety measures in place to ensure you have a safe and enjoyable experience. On this page you can find out more about these safety along with what to expect during your visit: https://bmusic.co.uk/your-visit/covid-safe. 
We request that everyone attending these events wears a face covering (unless exempt) and that if you feel unwell, have a high temperature or have been notified as part of the Track and Trace process you do not attend. 
Our primary focus is to maintain a safe environment for everyone. We thank you in advance for your understanding, patience and support.
Around a week before graduation, graduates will be sent an email detailing the time that you should arrive at the ICC to register with the University team.
With around 1500 graduates registering during the day, keeping to the registration time on your invitation email will help to ease queues and ensure a safer event for everyone. Once you have registered you will be able to access the robe hire and photography. Please follow the signs within the ICC to locate the Registration desk, Robing and Photography.
Graduates should be seated 15 minutes before the start of the event. 
During the ceremony, UCB staff will direct you when to stand and leave the hall in order to cross the stage.  It is important that you keep your ticket with you at all times.  We will check this ticket to ensure that you are in the right order to cross the stage. If you lose your ticket please notify a member of the UCB graduation team as soon as possible.
You may wish to remove your mask while you cross the stage.  As you cross the stage it is traditional to acknowledge the Vice-Chancellor and Principal or Pro-Vice Chancellor conferring your award with a handshake and bow.  This year we ask you not to shake hands but to give a bow or nod.  If you're not sure what to do, we have created a video guide.
Photography/live streaming
There will be photo studios set up in the ICC on the day of the ceremonies and you can have a photo taken (alone, with fellow students, or with your family). A photograph of you crossing the stage will also be available via the William Northam website.
University College Birmingham's marketing department will also be taking photos and videos on the day, which will be used for social media updates and future marketing campaigns. If you don't want a photo or video of you taken, please let a member of the team know. An online gallery of photos will be made available in the next few days after the event.
Live streaming of the graduation ceremonies will be available on the day. Please subscribe to our YouTube channel to be notified when the event starts.
Ceremonies are celebratory occasions where graduates want to look their best for family, friends and photographs. All students are required to wear academic dress, also known as a cap and gown, and are advised to wear smart clothing underneath their academic dress.
You will be able to order your academic dress from the official supplier of robing, William Northam, by calling 0370 240 1852 or by visiting their website: www.williamnortham.com
Your academic dress will be available for collection on the day from a hall in the ICC. The cap and gown must be returned to the robing hall no later than 8.30pm on the day of the ceremonies. Late returns may be charged for the cost of another day's hire.
Guest tickets for the graduation ceremonies can only be purchased directly from the Symphony Hall Box Office. Tickets for the 3rd of September event will be on sale from 21st July. Tickets for 17th September event will be on sale from 26th July 2021. Students have now been contacted via email and notified that these are available. 
Graduates don't need to buy a ticket for themselves, as they will be given one on the day.
Guest tickets can only be purchased by quoting the University Student I.D. number found on the I.D. card. Please ensure tickets are booked for the correct ceremony and time as it is very difficult to transfer the tickets to another ceremony. 
The University strongly advises students to purchase guest tickets early to avoid disappointment as the ceremonies can sell out.
You can purchase your guest tickets by any of the following methods: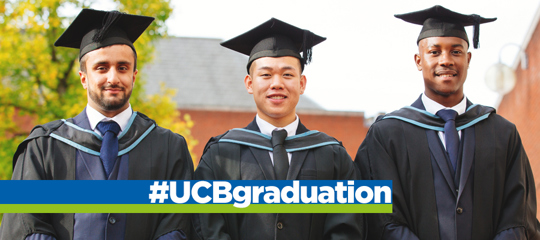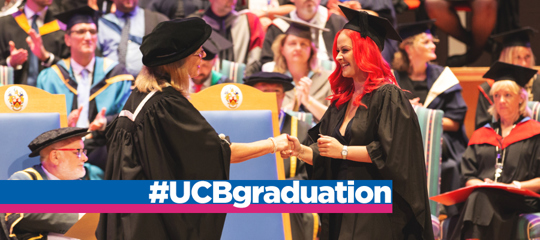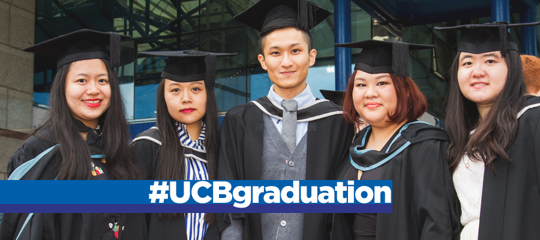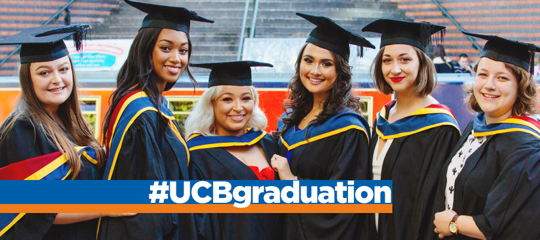 Give your career the postgraduate edge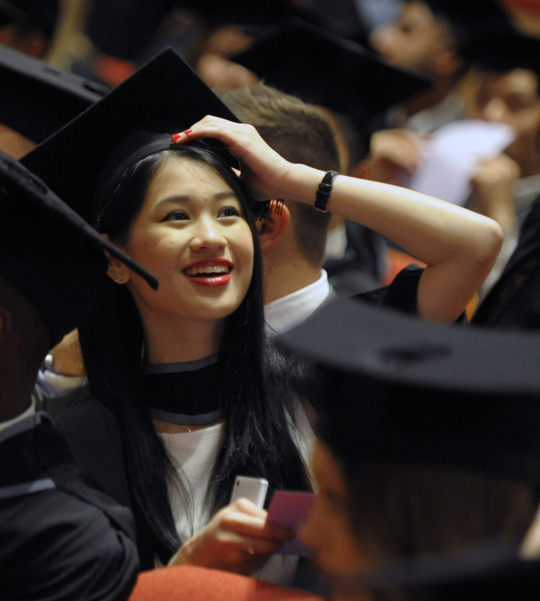 Fee waivers – it pays to stay
University College Birmingham students progressing onto a postgraduate course or PGCE are entitled to a fee waiver to help with the cost of your studies
Find out more