If English is not your first language 
To apply for all undergraduate and postgraduate degrees, you will need to sit an approved test in English if it is not your first language. This might include achieving IELTS (Academic or UKVI) of 6.0 with no less than 5.5 in any band, depending on your course requirements.
In addition, we accept Test of English as a Foreign Language (TOEFL) 72 with minimum band scores of Reading 18, Writing 17, Listening 17, Speaking 20 for Undergraduate (BA, BSc) and most postgraduate degrees.
If you are applying for the International Foundation Diploma in Hospitality and Tourism, you will need UKVI IELTS of 5.0 with no less than 4.5 in any band.
IELTS can be taken from the British Council. Please note that the date of your IELTS award must be within two years of your degree/master's degree start date.
We also accept the following online tests for entry onto degree-level courses:
TOEFL (iBT) Home – minimum scores as above
Language Cert - a minimum of 'pass' at B2 level
IELTS Indicator - minimum scores as above
You can find information about acceptable English language tests and requirements for your country here.
If you are not able to take one of the above tests, please see here for a list of accepted alternative English language tests.
Can I be exempt from taking an English test?
Some countries will have an educational system fully or mostly taught in English, in which case we may not require that you take an English test. Applicants from countries where English is the first language may not need to sit for IELTS, but will require evidence of their language ability.
This is the list of English speaking countries who are exempt from undertaking a language test prior to applying for a Student Visa.
Antigua and Barbuda
Australia
the Bahamas
Barbados
Belize
Canada (if education was taught in English)
Dominica
Grenada
Guyana
Ireland
Jamaica
New Zealand
St Kitts and Nevis
St Lucia
St Vincent and the Grenadines
Trinidad and Tobago
UK
USA
English language courses 
If you do not possess the English language qualifications to study your chosen course at University College Birmingham, you can apply for either our Pre-sessional or our Intensive English course. Both courses are designed to provide you with the level of English needed to meet the conditions of your offer.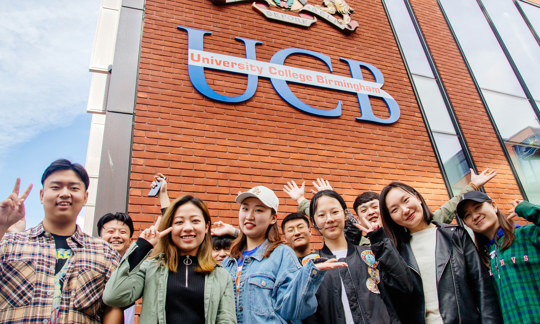 Pre-sessional English Course
Every year, we offer a pre-sessional English course for International and EU students who may need to improve their existing level of English in order to progress onto a full-time course at University College Birmingham. Our Pre-Sessional English Course will enable you to improve your English and help you to prepare for study at higher education.
In addition, for many students, this provides an opportunity to make new friends, adapt to your new surroundings and explore the UK.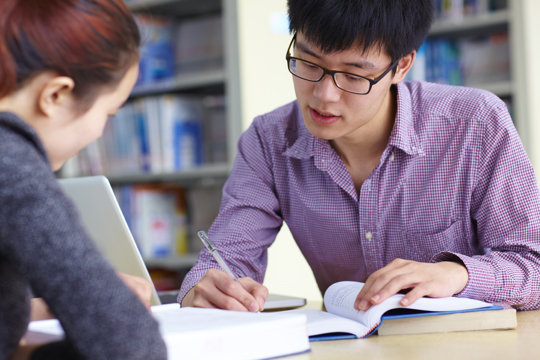 Intensive English Course
Depending on your level of English, the Intensive English Course is delivered from one to three semesters and you can join the course in either September or February.