June 2022
Yasmine's Story
By Yasmine Selwood
Share post: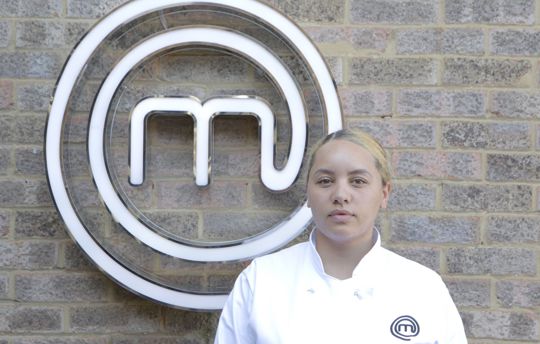 Yasmine Selwood
Professional Chef FdA / Culinary Arts Management BA (Hons)
MasterChef quarter-finalist and 'superwoman'
Yasmine wowed the judges on TV show MasterChef by preparing for them the same menu that helped her complete her foundation degree.
Yasmine Selwood secured a quarter-final spot on the 2021 series of MasterChef: The Professionals by perfectly preparing the two dishes from the final exam of her Professional Chef FdA course.
The mum-of-four, who subsequently topped up her FdA to achieve a full Culinary Arts Management BA (Hons) degree at the University, was also dubbed "Superwoman" by judge Marcus Wareing during her first appearance on the show for her ability to juggle her busy family life with work and her studies.
"The one thing MasterChef has done for me is really allow myself to see what I'm capable of," she said.
"Now that I've tasted that, I don't see how I could possibly go back!"
Yasmine was supported throughout her MasterChef journey by chef lecturers from the University's Birmingham College of Food, as well as being able to train within the specially-designed competition kitchen at Summer Row, which is also used by contestants preparing for the prestigious Bocuse d'Or contest.
"Being at University College Birmingham, you get a rich and broad culinary education," she said. "It's been invaluable in everything I've done to date.
"It puts you in the mindset to go out and dominate. Just look at restaurants around Birmingham – they are full of University College Birmingham students!"