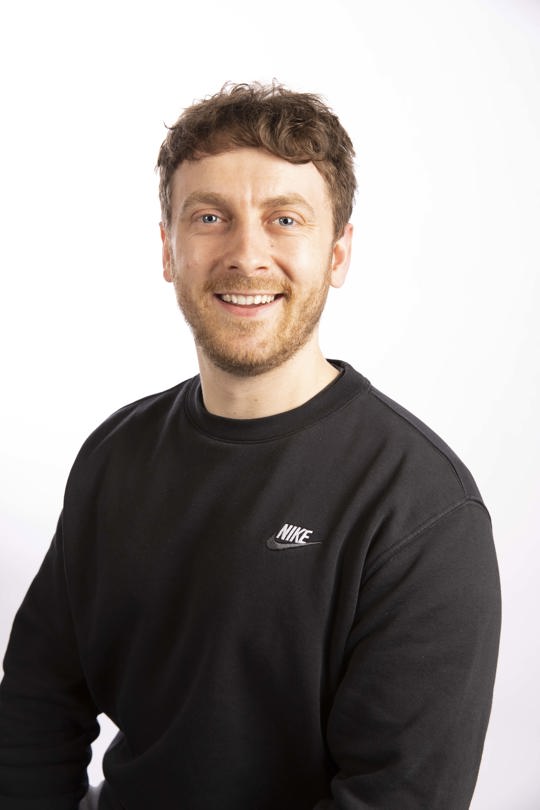 William's Profile
Job title
Lecturer in Sport, Coaching and Fitness
Academic qualifications
BSc (Hons), MSc, PhD, CPsychol, HCPC, FHEA
Professional recognition / membership
Health and Care Professions Council, British Psychological Society
I am a BPS and HCPC-accredited sport and exercise psychologist, who has worked with England Para-Football, Everton Ladies Football Club and Tranmere Rovers Football Club. I have progressed through my BSc, MSc and PhD in Sport and Exercise Psychology, where I have worked in numerous teaching and applied roles. Within my applied work, I look to create and develop psychologically-informed environments to enhance performance and personal development. This support consists of coach development and delivering behavioural interventions to players and staff involving cognitive behavioural methods and personality profiling.
I deliver on the Sport, Coaching and Fitness degree programme. Here, I am module lead for sport psychology, health and exercise screening, and research for sport. I look to provide an applied practice focus for students, which educates them on the role of psychology in areas such as sport, health, the military and the arts. This involves areas such as personality, motivation, anxiety, stress, and identity across diverse populations.
Research interests and scholarly activity
Research areas of interest: sport and performance psychology, disability sport, identity, practitioner development, psychological wellbeing and qualitative methodologies.
I have published research in the International Review of Sport and Exercise Psychology, the highest-ranked journal in the field: Crossen, W., Ronkainen, N. J., Wadsworth, N., Haslett, D., and Tod, D. (2021). Identity in Elite Level Disability Sport: A Systematic Review and Meta-Study of Qualitative Research.