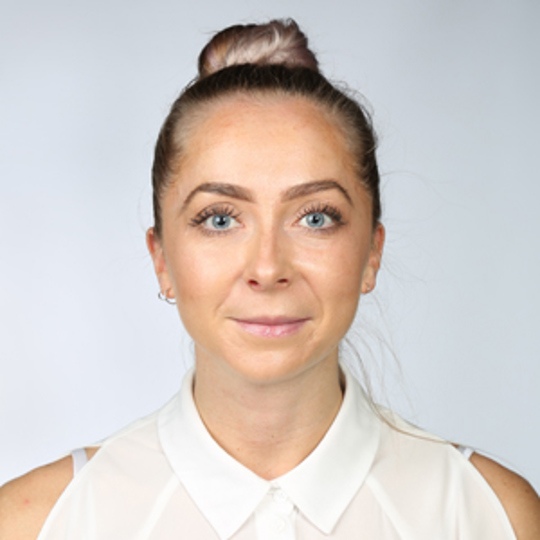 Laura's Profile
Job title
Head of Department
Academic qualifications
PGCert - National Award Special Needs Coordination, QTS – Physical Education, MRes Sport Science, BSc Sports Studies & Psychology
When I left school at sixteen, I secured a place at Arsenal Ladies Football Academy in London. This was a two year residential course for female footballers across England and enabled me to combine my academic studies with football coaching on a daily basis.
On completion of the course at Arsenal Academy, I was invited by the Football Association to attend the Women's FA Development Centre as part of the England Women's Under 19's Football Squad. This was based at Loughborough University and was residential for one year. This provided me with an important insight into, and a greater understanding of, the national game and strategy. Being part of the national squad gave me the opportunity to play football at both national and international level and also gave me an understanding of elite athletes and how to support them. During this time I was a player for Birmingham City Ladies and I also attended Loughborough College, attaining a YMCA Exercise & Fitness Knowledge personal trainer qualification.
I successfully obtained a combined degree in Sports Studies & Psychology at the University of Hertfordshire, St Albans. Whilst at University I was a semi professional football player for Fulham Ladies Football Club for one season, then I joined Charlton Athletic Ladies Football Club. During this time I was nominated by the FA for the Talented Athlete Scholarship Scheme (TASS). Later studies included gaining my MRes at Nottingham Trent University focussing on Performance Analysis along with Qualified Teacher Status.
I have had vast experience of working in various schools throughout my career, teaching PE and A level Psychology in secondary schools in both England and Scotland as well as becoming a fully qualified special needs coordinator in a free school. I have always enjoyed working with young people and am passionate about helping them reap the benefits and enjoyment that can be gained through sport.
Assessing Risk, Practical Sports (Team), Fitness Training,Technical & Tactical, Work Experience
Research interests and scholarly activity
Research interests – high performance