March 2019
Meet the experts at Specialist Hair and Media Make-up Employability Day!
Top professionals from the world of hair and make-up will be coming to meet University College Birmingham students at an employability event next week.
Specialist Hair and Media Make-up students at UCB are invited to attend the 2019 SH&MM Employability Day, which takes place at McIntyre House on Monday 11 March.
Headlining the event is award-winning make-up effects specialist Neill Gorton, who will be delivering a talk as well as a pop-up shop offering students a range of products for prosthetics and make-up effects.
The event, which runs throughout the day, will feature talks and demonstrations delivered by a host of experienced professional artists and stylists, including former UCB graduates Nicole Taylor and Ellie Hoccom.
Students can also book an appointment for a portfolio surgery session with some of the experts at the event, while a variety of pop-up shops will be open in the foyer at McIntyre House, offering discounts on products and supplies from leading industry firms such as Kryolan, NYX and NARS Cosmetics.
No pre-registration is required to attend the event, although you must be a current SHMM student, but appointments for the portfolio surgeries must be arranged in advance – to book, please email Tsai Lovett (T.Lovett@ucb.ac.uk) explaining why you would like to make an appointment.
For more details about pop-up shops and presentation times, click here to view our SH&MM Employability Day leaflet.
Find out more about our courses within the School of Sport and Creative Services here.
About the experts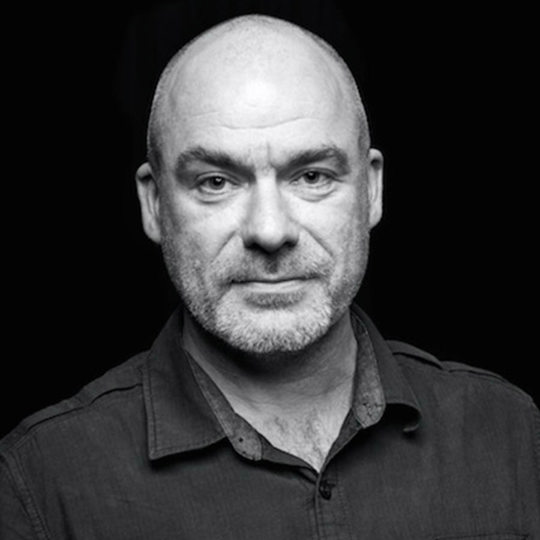 Neil Gorton
Award-winning make-up effects master Neill has lent his artistry to countless productions, from major studio features including Saving Private Ryan, Gravity and The Wolfman to acclaimed TV shows such as Doctor Who, The Catherine Tate Show and Being Human, as well as iconic theatre productions including Sir Cameron Mackintosh's The Phantom Of The Opera and Sir Andrew Lloyd Webber's Love Never Dies. Along with partner Rob Mayor, Neill owns Millennium FX, one of the industry's most accomplished prosthetics companies. He is also an Honorary Fellow of Arts University College Bournemouth and an advisor for the National Film & Television School's Digital Effects Masters Degree.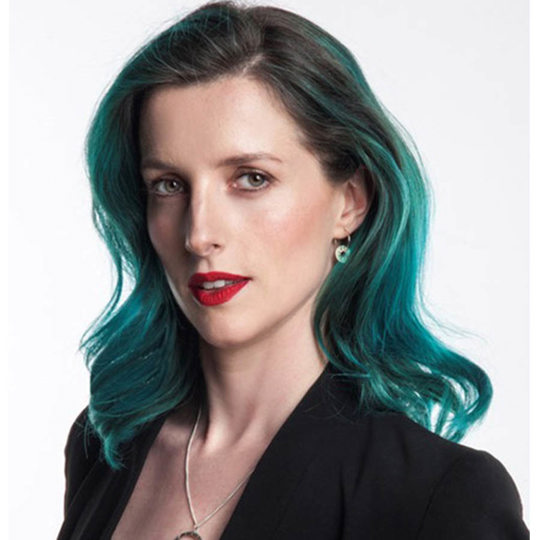 Rebecca Butterworth
Having begun experimenting with beauty looks on friends and members of her family while growing up in Somerset, Rebecca now works as Senior Artist (Make-up and FX Ageing) at global make-up brand MAC Cosmetics. Rebecca, who channels English art history into looks that are at once poetic and theatrical, has previously worked on Alexander McQueen's 2007 'Salem Witch' collection, as well as working with the likes of Val Garland and Alex Box.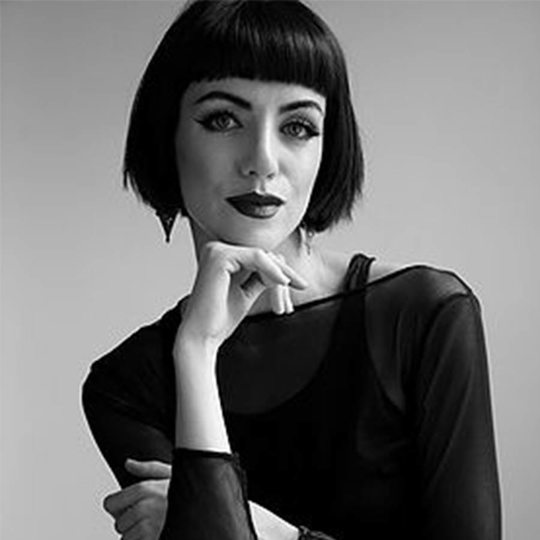 Roseanna Velin
Roseanna is a professional make-up artist with ten years' experience in the industry. She predominantly works in fashion, commercials and music videos with clients such as Zara, Hollywood Records, The Body Shop, L'Oréal, Superdrug and Ellesse. Her creative make-up and body painting work currently features on The Voice UK while her work has featured in top publications worldwide including Vogue and Elle, as well as a Wonderland Magazine editorial with one of Lady Gaga's costume designers, Jack Irving.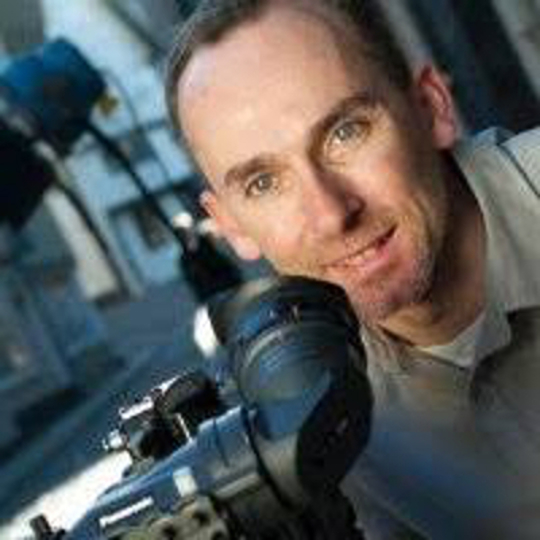 Julian Disamore
Julian is an established TV producer and director with extensive experience working with celebrities and make-up artists. He has worked as a series producer on Caught Red Handed, The Sheriffs Are Coming and The Mart for BBC One, as well as Five's Benefits By The Sea: Jaywick. His recent series producer and shooting producer/director credits also include BBC One's Real Lives Reunited and First Time On The Front Line, ITV's Crash Scene Investigators and Defender Of The Children, as well as Danny's Miracles for CBBC and Stunt School for Five. Drama reconstruction documentaries involving make-up which he directed include In Search Of Bible John for ITV and Click For Murder for Netflix and CBS Reality, as well as other programmes for Sky.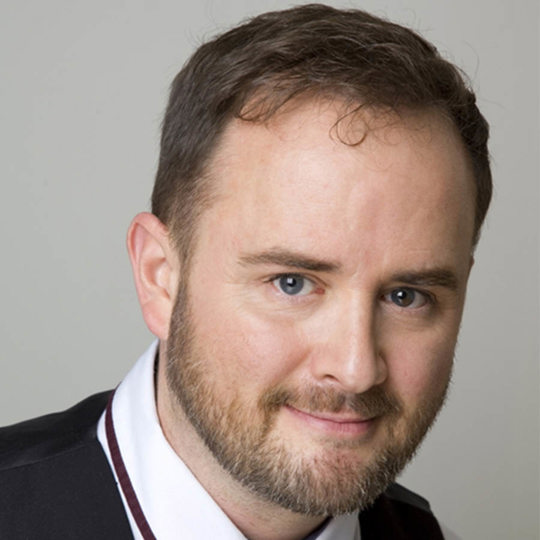 Alyn Waterman
With more than 26 years of experience as a hair and make-up artist, Alyn has worked with many award-winning actresses and celebrities. Among his TV credits are working on BBC shows Hustle and Man Like Mobeen (both filmed here in Birmingham) as well as My Mad Fat Diary and Footballers' Wives. Alyn is a member of BAFTA and NASMAH and has been a regular judge for the prestigious Professional Beauty and National Makeup awards. He has contributed regularly to beauty publications and has been an avid spokesperson for Avon, Schwarzkopf and Dermalogica. As well as working internationally, Alyn has his own hair and make-up studio in Birmingham's Jewellery Quarter.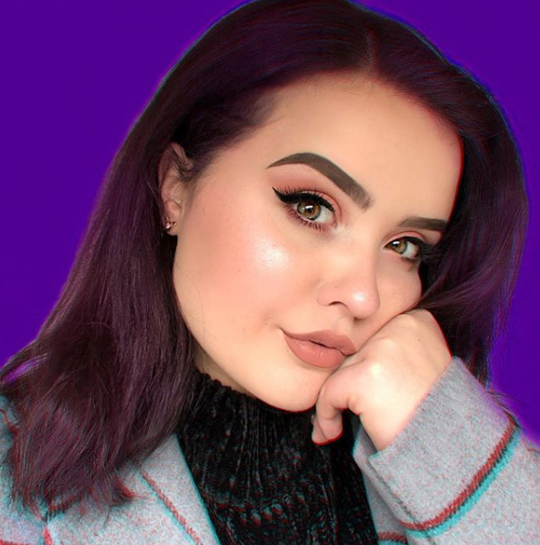 Nicole Taylor
Having graduated from her BA Specialist Hair and Media Make-up course at UCB in 2017, Nicole soon secured a trainee position with ScreenSkills working on high-end film and TV. She has just finished working on hit BBC show Peaky Blinders and is actively involved in fashion/editorial, theatre and commercial freelance work. Nicole is passionate about all areas of make-up and will be appearing alongside Alyn Waterman to offer some valuable hints and tips to students wanting to enter this industry sector.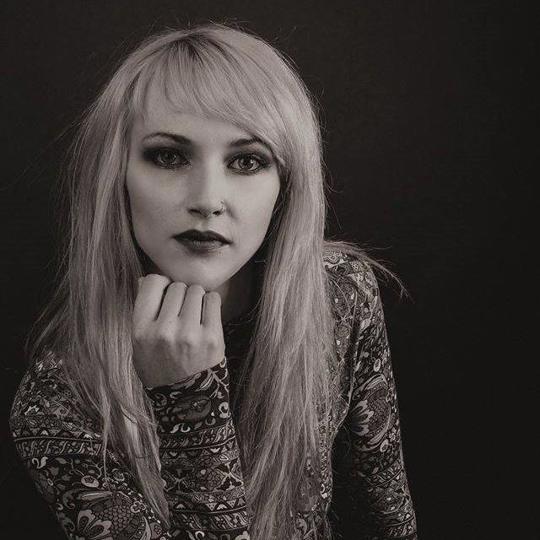 Ellie Hoccom
Ellie is another former BA Specialist Hair and Media Make-up student at UCB who graduated in 2018. Since completing her course, she has primarily worked in short films, music videos and commercial work. She will be appearing along Alyn Waterman and Nicole Taylor to offer tips for students on getting involved in film and TV.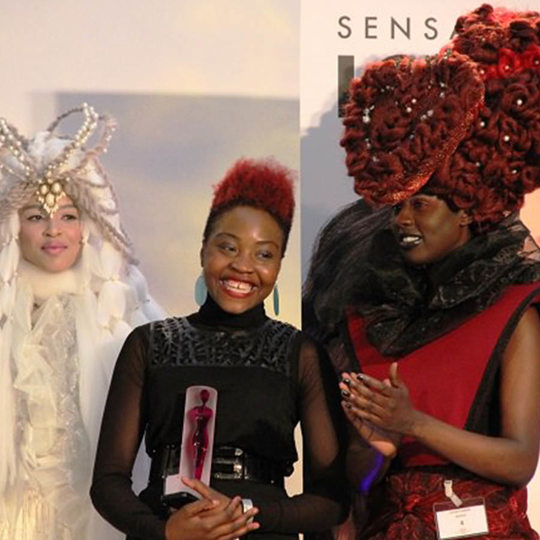 Michelle Garande
Award-winning Afro hairstylist Michelle has won several accolades for her avant-garde styling and braiding skills, being named Braid Stylist of the Year and Avant Garde Stylist of the Year at the Black Beauty/Sensationnel Awards on numerous occasions. She is a key player at London's Afrotherapy Salon, which is well known for its expertise in natural and multi-textured hair. She currently works as the salon's assistant manager and senior stylist, as well as in-salon educator and assistant head of the Afrotherapy Creative Team. She will be on hand to offer top tips on editorial and avant-garde Afro-Caribbean hairstyling.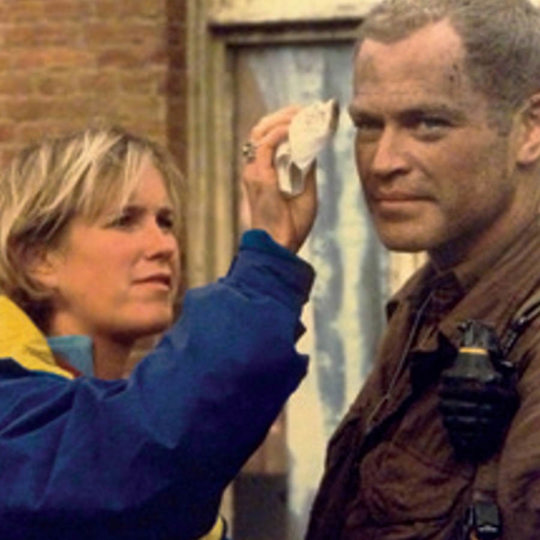 Helen Smith
Starting her career as a hairdresser before joining the BBC as a make-up assistant in 1988, Helen is known for her acute attention to detail and creativity. She rose rapidly to the role of make-up designer and worked across a string of primetime dramas such as Ashes To Ashes, Mansfield Park, Father Brown, Martin Chuzzlewit and WPC 56, while she has just finished working on BBC series Shakespeare And Hathaway. Helen also worked as chief hair and make-up designer on the critically-acclaimed series Band Of Brothers, for which she was nominated for a Primetime Emmy Award.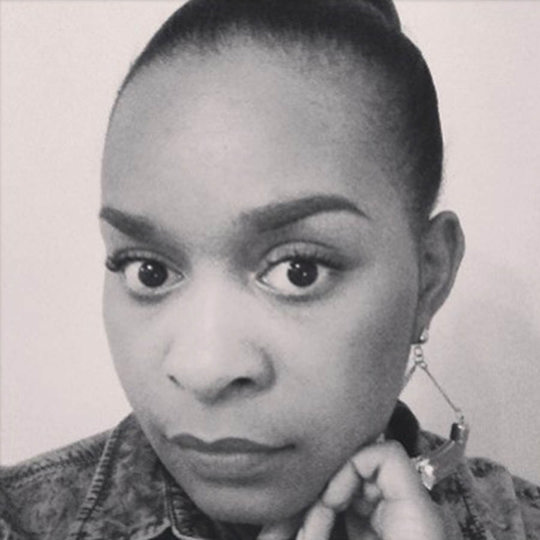 Vanessa Harris
With more than ten years' experience as a make-up artist working in a variety of settings, Vanessa's creativity is inspired by her passion for colour and texture. Her career has seen her working on intricate bridal make-up and photographic make-up, working with Bollywood cast members, assisting at London Fashion Week and working for MAC Cosmetics. As a make-up artist lecturer, Vanessa has been able to share her wisdom and passion for the industry, inspiring students to ignite a passion through artistry skills.