January 2021
Enterprising duo with big plans scoop Birmingham student start-up awards
By Darren Campbell
Share post: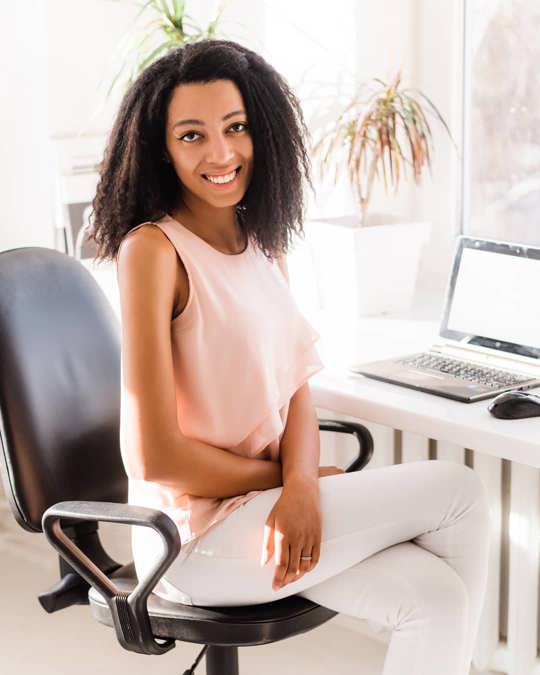 The firm provides both photography and video for weddings as well as supporting small businesses with branding content, including images and promotional videos. 
Veronika developed her business having sought start-up support during her studies through the University's Enterprise Hive, which offers help for student and graduate entrepreneurs to launch their own firm. 
Support available includes participation in the BSEEN programme, featuring a range of benefits from an intensive start-up bootcamp and networking opportunities to tailored mentoring and even a £500 start-up grant. 
"I started looking for start-up business advice at the University, and someone recommended the BSEEN programme, so I applied," Veronika explained. "I was amazed by the fact that such support even exists. 
"It felt so surreal that there is a programme offering a variety of support that could help me make my dreams come true. My mind was just blown away." 
Although business has been affected by the ongoing coronavirus pandemic, Veronika is raring to go once restrictions are eased, with upcoming bookings for more than a dozen weddings including a destination wedding in Italy. 
Veronika revealed how being part of the BSEEN programme had helped her on her business journey to date, from providing books on starting up to boosting her skills and contacts. 
"I learned about the power of networking," she said. "It's important to surround yourself with likeminded people because you can grow together and support each other – you never know who you will meet and how that connection may change your life. 
"I had the chance to grow with our BSEEN community and was able to help several other businesses, while I also made some amazing friendships." 
Veronika follows in the footsteps of current University College Birmingham student Olga, who was honoured as BSEEN's Entrepreneur of the Month late last year for her aviation business. 
"I strongly believe BSEEN is the first step to take if you want to go forward with your dreams."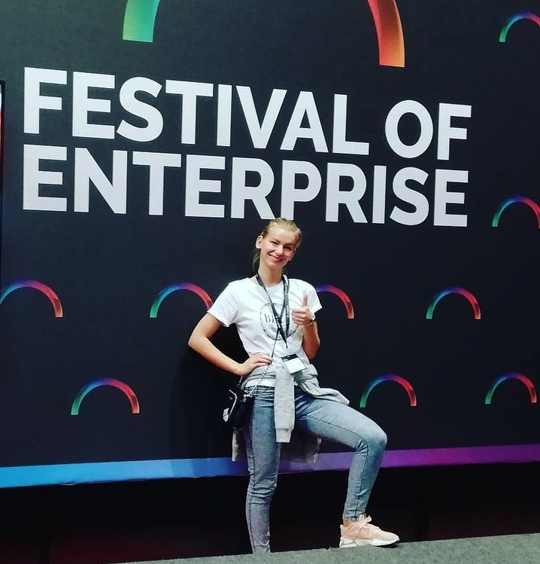 MSc Aviation Management student Olga launched Aviation Passenger Advice (APA) to provide support for airline passengers in increasing awareness of their rights and entitlement to compensation for delayed, cancelled or overbooked flights. 
"I think BSEEN gave me the first kick that I needed to get me going," she said. "I incorporated my business and met new likeminded people during the bootcamp training – people with their own dreams ready to fight to fulfil them. 
"Whatever problem you have, you are not the only person who is struggling, and there is always a solution for it," she added. "I strongly believe BSEEN is the first step to take if you want to go forward with your dreams." 
Nethan Punj, lecturer and advisor in enterprise and entrepreneurship at University College Birmingham, said: "I'm proud of both Olga and Veronika for not only winning BSEEN's Entrepreneur of the Month, but championing entrepreneurship for other women entrepreneurs to follow.
"We are proud to support this in the Enterprise Hive." 
University College Birmingham is passionate about helping our students who aspire to set up a business and become their own boss. To find out more about the support on offer, including participation in the BSEEN programme, please get in touch with our Enterprise Hive. 
We have a range of courses for anyone looking to break into business, including college courses, undergraduate and postgraduate degrees and apprenticeships. Discover our full range of courses within our Department of Business, Marketing and Finance here. 
Check out our latest news stories