College open days: what to expect
Our open days are your chance to discover as much information as possible about University College Birmingham, learn more about your course and experience our unique atmosphere.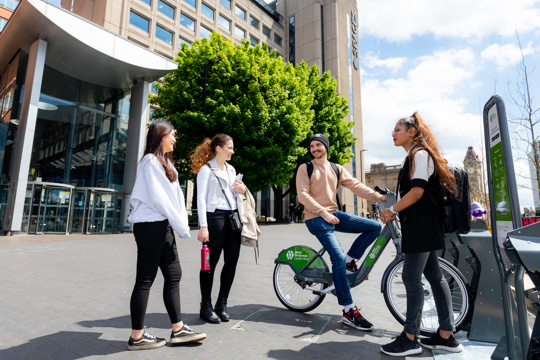 Join our open day activities
Enhance your open day experience and get a real feel for what it's like to study here.
Welcome talk from our Vice-Chancellor and Principal, and Pro-Vice-Chancellor
Subject-specific presentations with our tutors
A tour of our facilities
A selection of free refreshments and a hot lunch
Demonstrations by our students
Practical sessions and 'have a go' activities
View our facilities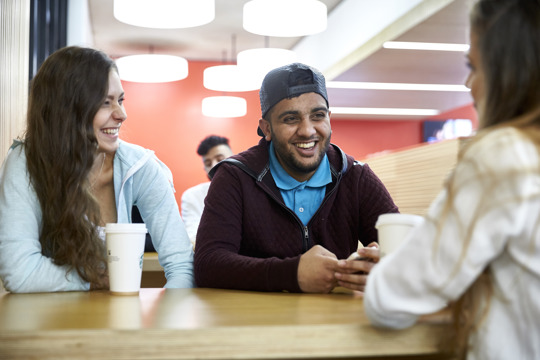 Speak with support staff
We have the best student support in the UK, as voted for by students.
On the day, our support staff will be there to have a one-to-one chat with you, and answer any questions about:
Disability support and academic skills
Finance and transport costs
Careers and work placements
English/maths qualifications
Apprenticeships
Find out more
Apply direct
If you like what you see, then you can apply to join one of our courses at your open day. Our Admissions team will be on-hand to support you with your application and you can book a date for your telephone interview. Within a week, you can secure an offer to study one of our exciting college courses. Alternatively, you can always apply online after your open day.
FAQs for on-campus events
I would like to attend your open day – how do I book a place?
Do I need to bring a copy of my open day confirmation?
Yes. You can either print your open day confirmation and bring it with you, or have it open on your phone once you arrive so that we can register you on the day.
What time does the event start?
The time depends on which open day you have booked onto. Details of which can be found on our website and on your booking confirmation. We encourage you to attend your subject-specific presentation and to leave enough time to tour the University and speak with Support Services. 
Do I have to book to attend any of the subject presentations?
Unfortunately, we will not be able to accept walk-ins on the day, so we recommend that you book in advance to avoid disappointment.
How long do the presentations last?
Presentations last roughly 45 minutes with a chance to ask questions at the end. 
Which campus do I need to go to?
I am interested in more than one course – do I have to register for each course?
As long as you register on arrival, you do not need to register for more than one course.
I have not received email confirmation of my booking – what should I do?
If you do not receive a confirmation email of your booking, please contact us. You can email marketing@ucb.ac.uk or call 0121 232 4300. Remember to check your junk mail.
What happens if I arrive late for my subject presentation?
If you arrive late, we will ensure that you attend the next available presentation.
I wish to cancel my open day booking – how can I do this?
Do I need to let you know if I or one of my guests has a disability?
Please let us know in advance and we will be happy to make further arrangements.
How can I contact the College?
If you have any questions you can contact us on 0121 232 4300.
Alternatively, you can submit any queries online via our enquiry form.