Discover your open day programme
Thinking about your next steps after school and wondering what options are now available to you? There are so many reasons why you should choose to study at University College Birmingham, but don't just take our word for it.
As we are currently unable to hold events on campus, we wanted to bring our open days directly to you. To do this, we have designed an online open day packed with everything from insight on your course of interest, 3D tours and taster sessions to Q&As with tutors and the chance to talk to support services.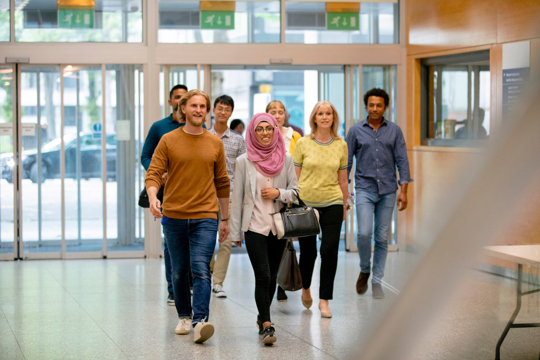 Meet your tutors online and get a feel for the course
Our online open days will include subject-specific presentations where course tutors will highlight key modules that not only develop your knowledge, but will enhance your future career. This is your opportunity to also ask current college students and those who have finished their studies any subject-specific questions.
There will be an online presentation for each course, book onto our online open day to join one of our presentations.
Please note: open day bookings close the day before, but you can still join an online presentation on the day. 
Discover a college that stands out
Dedicated to ensuring you fulfil your potential, we are very different to other schools and colleges in that we offer both post-16 qualifications and degree courses. From the outset, students are treated as adults, all while receiving every bit of support they need to flourish.
Our online college open day is the chance to learn more.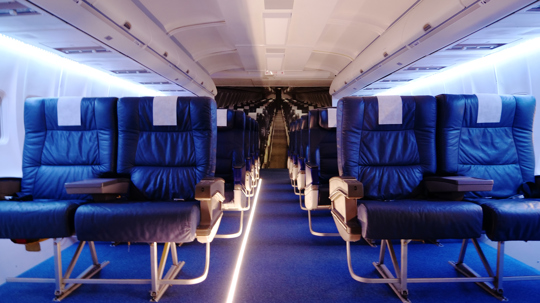 Explore our facilities
Our college students particularly enjoy the fact they have the opportunity to learn in world-class facilities that are just like in the working world.
More than £130 million has gone into our campuses, equipment and resources in recent years, from our industry-standard training kitchens to our tourism and aviation suite, bakery department, dedicated IT facilities and business hub.
All of our campuses are within a short walking distance of each other and while we can't take you around just now, we hope our facilities page will inspire you.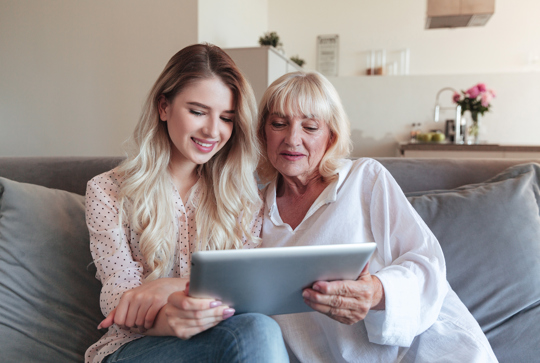 Information for parents
From the moment your son or daughter arrives, they will benefit from outstanding support from teachers, career advisers and our student services team. We believe in making every student feel valued and opening up a world of opportunities.
We want you to feel reassured and you will be able to ask any questions you might have at the open day. In the meantime, find out a bit more.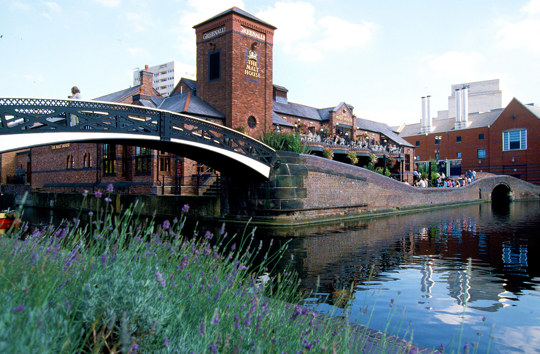 Studying in Birmingham
Our college students primarily come from all over the Midlands and love studying in the heart of the diverse and buzzing city of Birmingham.
There are excellent transport links, so getting to college and back is easy, and we are surrounded by cafes, supermarkets and shops, as well as green spaces.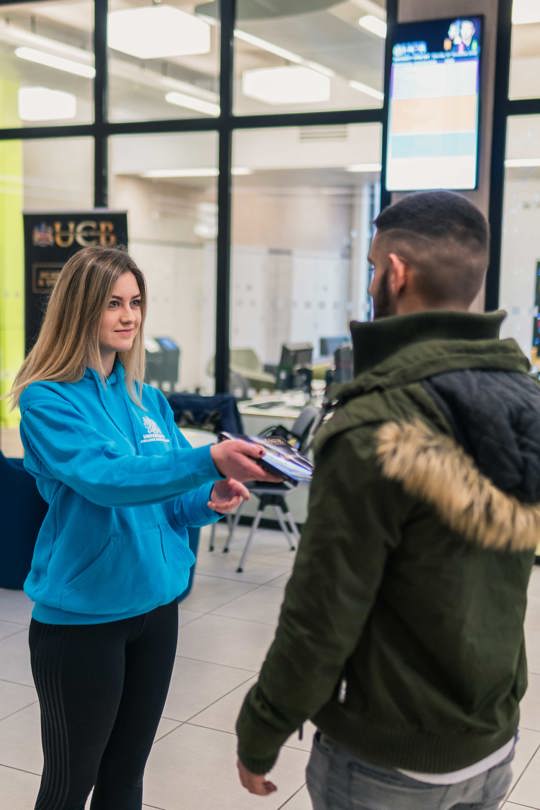 Any questions?
Our support services will be on hand to answer questions regarding finance or admissions during our online open days. In the meantime, if you have any questions you can also email specific questions:
Maybe we can answer some before you visit?
I would like to attend your open day – how do I book a place?
You can book via the website. 
What time does the event start?
The subject-specific presentations are at 12pm and repeated again at 2pm. We encourage you to attend your subject-specific presentation and to leave enough time to view our 3D tours and speak with our range of support services.
How long do the presentations last?
Presentations last roughly 45 minutes with a chance to ask questions at the end. Family or friends are welcome to join you.
I have already applied for a place, what now?
If you have applied for September 2020 entry, please be assured that we will accept the 'calculated grades' produced by teachers to guarantee your place at University College Birmingham. Calculated grades (a combination of mock exams, classroom assessments and attainment levels) will be available in July 2020. For further information, visit www.gov.uk
I have received a Conditional offer, is this secure?
Yes - please be assured that we will accept the 'calculated grades' produced by teachers to guarantee your place. You will, in the coming months, receive further instructions to complete your online pre-enrolment. Once we have received confirmation of when 'calculated grades' will be published, we will let you know the dates when you will be required to formally enrol in July.
I would like to apply for September, is this possible?
Yes. We value all applications and our Admissions team is working hard to process all applications received. On receipt of an application, you will be asked to book an informal telephone interview on a date to suit. Interviews take place every Wednesday and last no more than 10-15 minutes. Following the interview, you will receive a Conditional offer, subject to receiving your 'calculated grades'. To support students, we will also take into account a recent school report to include attendance, work experience and predicted grades, in addition to the 'calculated grades'.
I'm concerned about my English and maths
We realise the value of achieving maths and English for future progression and therefore, University College Birmingham will support applicants in achieving their predicted grades in maths and English whilst on programme.
Will I have to buy a uniform?
University College Birmingham offers practical courses so many of our courses require a uniform for classes. If the cost of the uniform presents any issues, please don't worry. We have several funds which enables us to support students with the purchase of uniform or any specialist equipment required for their course.
I require learning or disability support, is this available?
If a student declares a disability or they require learning support, we will help put specifically tailored support in place following a discussion regarding any individual requirements. Visit www.ucb.ac.uk for further information.
I still have unanswered questions, what should I do?
If you have any concerns regarding an existing or new application, please email feadmisssions@ucb.ac.uk or call 0121 604 1040.
I wish to cancel my open day booking – how can I do this?