University College Birmingham is one of the largest providers of placements in the UK. Placements are administered by a team of Employability Tutors based within hired@UCB on the Ground Floor of the Moss House Campus.
The team aims to help students to obtain relevant work experience to complement their academic studies and to develop the appropriate skills, knowledge and experience to enable them to compete with advantage in the industries served by University College Birmingham.
Resources offered by the Employability Tutors include:
Staff with detailed, first-hand knowledge of many employing organisations and the suitability of the placement opportunities available.
Timetabled sessions to brief students on the full range of opportunities available, how to produce a Curriculum Vitae/Resume and how to prepare for an array of selection procedures.
An employer database containing details of around 5,000 employers, which is used by the staff who work closely with students to identify suitable placement opportunities. The database is updated regularly with feedback on the placement organisation from both students and visit mentors.
A chance to talk to a student who has recently completed a placement within a particular organisation.
Employer presentations. At specific times throughout the year, employers, including from overseas locations, come to UCB to give presentations on placement opportunities within their organisations. In some cases, they then hold interviews with students wishing to apply. Students are recommended to attend as many of these presentations as possible in order to gain a wider understanding of the opportunities available. They also provide a chance for students to ask questions and clarify any queries directly with the employers, before deciding whether to apply.
The team is available from 9am to 5pm each weekday and is based in hired@UCB on the Ground Floor of the Moss House Campus.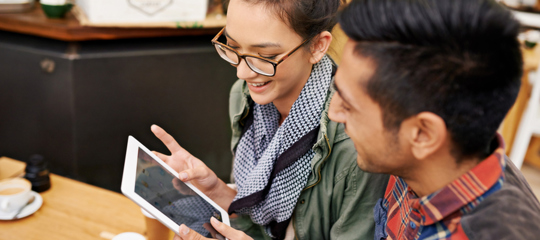 Who goes on placement?
Most Hospitality undergraduate 'sandwich' courses and the Culinary Arts Management degree have a 48-week compulsory placement.
Many of the full-time Postgraduate courses have an optional placement of between 3 and 6 months after completion of the taught course, but before the dissertation.
Food and Consumer Management courses have a short period of placement in each of the first two levels of the course and an optional one-year placement after Level 5.
Sports Therapy has a requirement to complete a minimum of 40 recorded hours in appropriate settings.
Education, Health and Community students have a series of compulsory placements during most of the three years of the course.
Aviation & Airport Management have optional periods of work placement at the end of Levels 4 and 5.
Bakery and Confectionary Technology complete 120 hours of experience across Levels 4 and 5.
Students on degree courses in the Business School can, if they wish, opt for a 48-week placement between the second and third years of their course. Students choosing this option will re-register for a degree "with placement" and then use the services of the hired@UCB team.