By Max Gregory
Share post: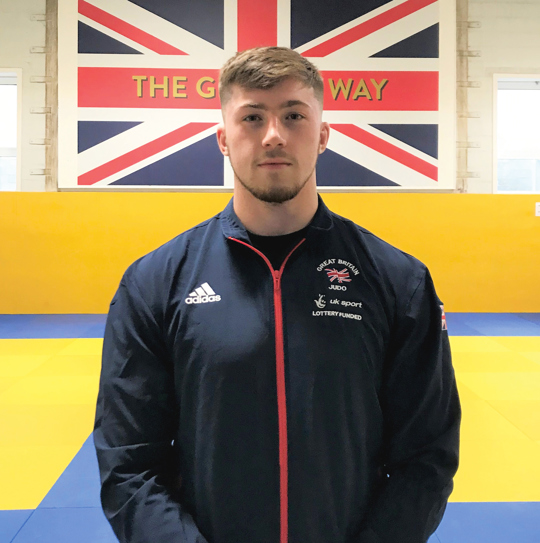 Max Gregory
GB judo ace and Paralympics support star
Max Gregory is taking the world of competitive judo by storm. Not only did he support visually impaired members of the Great Britain Paralympics team to win big in Tokyo, but was then called up to represent his country at the 2021 Junior European and World Championships. 
At the Paralympics, he was the main trainer for Christopher Skelley, who won gold in the Men's 100kg category, and sparred and went through drilling techniques with Elliot Stewart, who won silver in the Men's 90kg category.  
Previously a Commonwealth junior champion and two-time British Championships winner, Max also bagged a bronze medal for Great Britain at the Dubrovnik European Cup in 2021 before going on to be named British Judo's Junior Male Athlete of the Year.
Max started judo at the age of just six. "I joined the British Judo Centre of Excellence in Walsall in 2019 and love how we are all one team, even though it is an individual sport.  
"I am very grateful that I can train in the sport I love every day as a career." 
Being able to further his sporting career alongside his academic studies is something he couldn't do without the support of University College Birmingham. 
"The University have been very supportive of my sporting career," said Max. 
"I bought myself equipment to complete strength and conditioning sessions from home. This was only possible because of the sports scholarship I received from the University, which really helped me during that hard year.  
"My lecturers have also been very supportive. They understand that I am required to travel often for judo competitions and training camps, so provide help when I have missed or not understood an online lecture. This has been invaluable."