April 2020
John's Student Story
By John Daniel
Share post: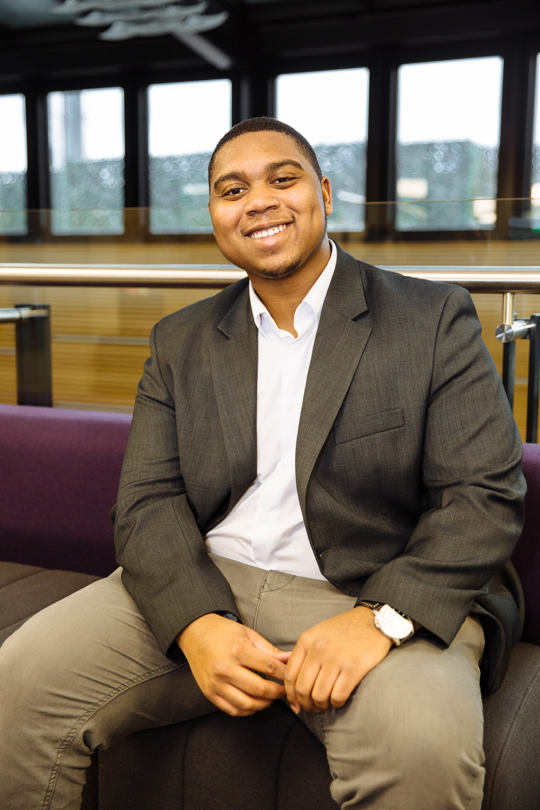 John Daniel
Early Childhood Studies BA (Hons) 
Youth residential support worker
John is a real difference maker. Working with children and young people as well as families and communities, his degree has paved the way for a career that enables him to make a huge impact across society.
The doors opened immediately before John had even finished his studies. Completing a placement and volunteering work in family support, he soon secured a paid role in the setting on graduation.
"The opportunities and my placement were invaluable to my career trajectory," he said.
Already, John - who started with University College Birmingham on the Level 3 Supporting Teaching and Learning course - has worked as an early years practitioner, family support worker, community support worker and teaching assistant, and is now a youth residential support worker for CareTech.
"The benefit of my course was the high level of employability," he said.
"I work with some very vulnerable young people and I credit University College Birmingham for equipping me with the tools to thrive in what has been a challenging, but extremely fulfilling, role.
"I would highly recommend my degree course. It caters for a wide variety of roles and has an epic team of lecturers who are qualified and greatly experienced in all of them.
"You will graduate feeling equipped to take on whatever the industry throws at you."
*John's course was Childhood Studies (now Early Childhood Studies)