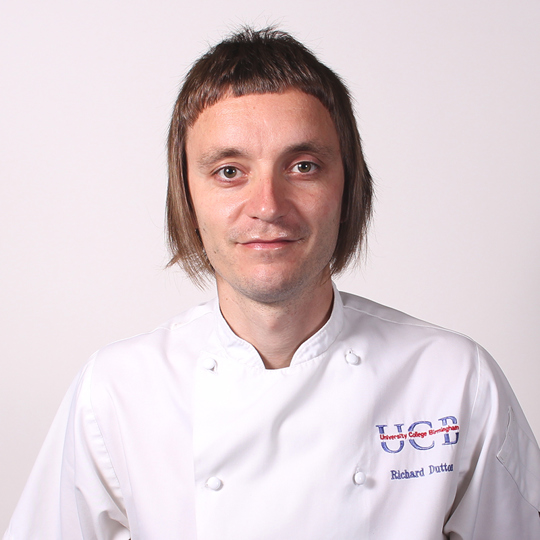 Richard's Profile
Academic qualifications
A1 Assessors award
I started my career at the Manor Hotel in Meriden in 1996 while attending Solihull college, which I successful achieved my N.V.Q. level 2 and 3 as a professional chef. I spent 8 years at the hotel and left at junior sous chef level. To further my career I then moved to Edmunds Restaurant which held a prestigious Michelin star and was the sous chef for 2 years. I then moved to work for Paul Sailsbury gastro pub Morton's bar and deli, which gained me my first head chef position. I was then approached by the owner of Aston Villa Football club randy learner to open a restaurant inside Villa Park I then spent 2 years running the VMF restaurant. On a part-time contract I started working at the University College Birmingham, and in the summer of 2012 was appointed a full-time chef lecturer.
Mentor for students studying VRQ level 2 and 3 diploma in professional cookery and teaching skills classes level 2 and 3. Developing of the atrium restaurant new menu and bridging course for Higher Education Summer School.
Research interests and scholarly activity
Assisting Giovanni D Vito with food Application Programme.
Member of the British Culinary Federation.