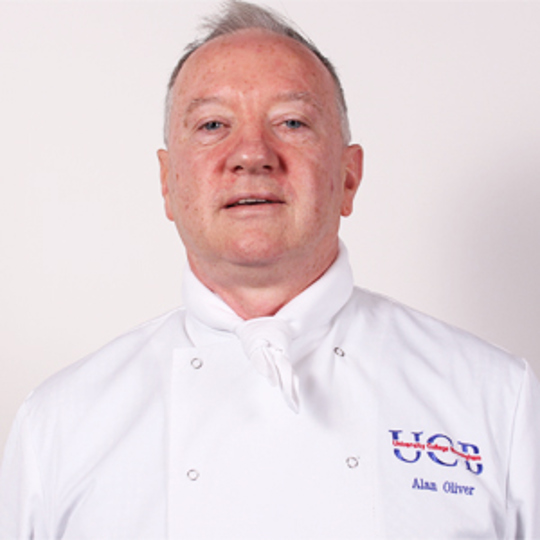 Alan's Profile
Academic qualifications
Cert ED, BA hons.
I have been a chef lecturer at UCB for 21 years and began employment here in 1999. I started my catering career working as a chef within the hotel and catering industry. Highlights of my career have been working at Claridges Hotel London for two years, working for Carnival Cruise lines based in Miami for two years, and emigrating to Australia at the age of 25 where I lived and worked in Sydney for five years.

On my return to the UK when I was 31, I gained my teaching qualification and decided my future was in teaching. I began teaching part-time in 5 different midland based colleges before being offered a full-time position at Tamworth College. I was fortunate enough to apply for an advertised position at UCB, where I started in 1999.
I am currently the year manager for the BIIAB NVQ Level 3 Professional Cookery Programme. 
I teach the Kitchen Larder Skills module for NVQ Level 3 students.
I also teach NVQ Level 2 students in the colleges RWE Brasserie production restaurant.