June 2018
Victory is sweet at ABST as bakers take home over 30 awards
Bakery and Patisserie Technology students have won another clean sweep of awards at the Alliance for Bakery Students and Trainees' (ABST) Annual Conference and competition.
With medals, trophies and certificates across almost all of the competition's categories, from best dough art to best fruit loaf, UCB took over a third of all prizes in one of the University's best performances yet.
"It's been an especially good year for us this year," said Ross Jones, Bakery lecturer and winner of 3rd place for ABST's prestigious Horton Trophy.
"The students worked hard and really pulled it off. These awards are very prestigious, so the fact bakers at all different levels were able to win awards and gain recognition is very impressive."
"I am so proud of everyone," added Assistant Dean of the College of Food Samantha Dowle.
It was a bumper event for first year bakery student Lara Scott, whose three-tier enchanted forest chocolate wedding cake won Best Overall Confectionery Item and the coveted Slattery Trophy – her first ever awards as a UCB student.
Alongside competitors Jessica Dalton and Amy White, both UCB students who took second and third place in the Slattery Cup, Lara impressed judges with the all-round appearance of her show-stopping bake, with special praise for her hand-made chocolate toadstools and the impressive texture of the chocolate shards.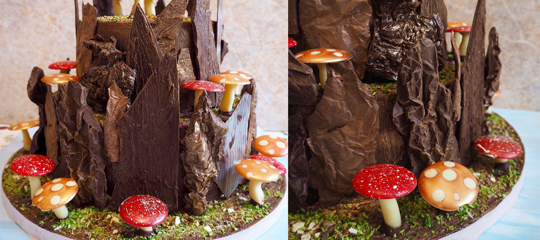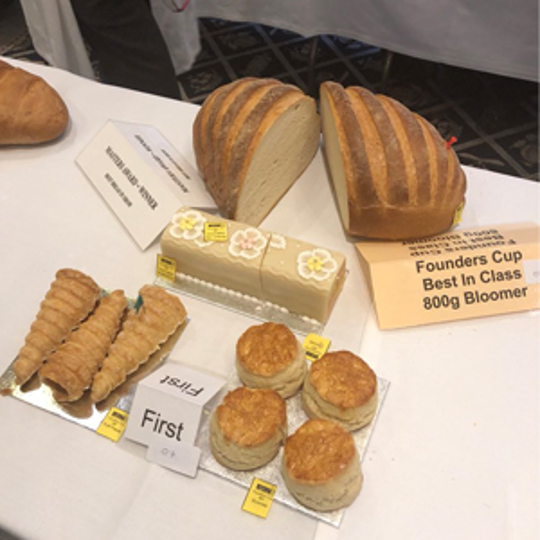 "I was really surprised to have won, but I am so pleased – last year I knew nothing about chocolate, so to have won first prize for confectionery feels amazing," she said.
"I'm absolutely over the moon with my results," added Bakery Apprentice Jess Dalton, who won Best Bread in Show as well as the Founders Cup for Best in Class for her white bloomer. "The weekend has been fantastic from start to finish – thank you, ABST."
Students from UCB also stole the show in arguably all three of the most challenging categories – winning first and second places in the IBB Piping Trophy, Marzipan Modelling, and The Wrights Trophy – the only competitions to be performed completely live.
Taking place at Alton Towers hotel, the conference not only included various contests drawing colleges and universities from all over the country, but live demonstrations, career seminars and an annual general meeting deciding the organisation's activity for the coming year. A fun-filled 'design your own ginger bread zombie' competition, held on Friday afternoon, got delegates in the mood for the weekend of contests to follow - with third year UCB student Stephanie Davies winning first place.