January 2022
Vaishnavi flies flag for fresh bakery innovation as junior product developer for Dawn Foods
By Melanie Hall
Share post:
A bakery and patisserie graduate who rose to the occasion as a student ambassador for one of the industry's top global manufacturers and ingredients suppliers has been taken on by the company as a junior product developer.
Vaishnavi Vora, who was appointed one of Dawn Foods' yearly student ambassadors in 2020 before graduating from her course at University College Birmingham last year, is now supporting various projects, working on raw materials and product testing and managing projects.
She earned the role after impressing the company with her knowledge, skill and insight, as well as her blog posts and recipes, as a student ambassador.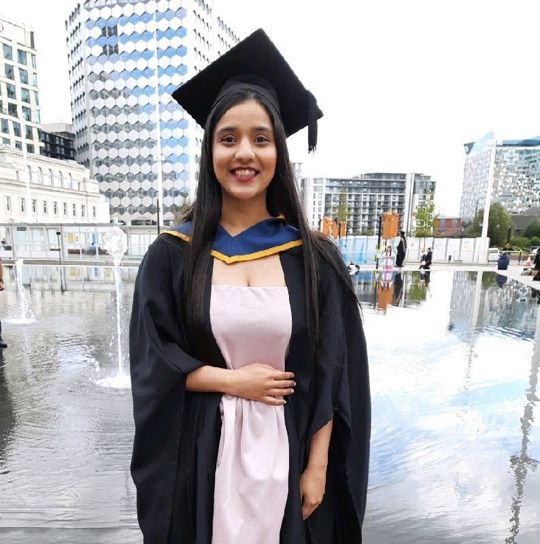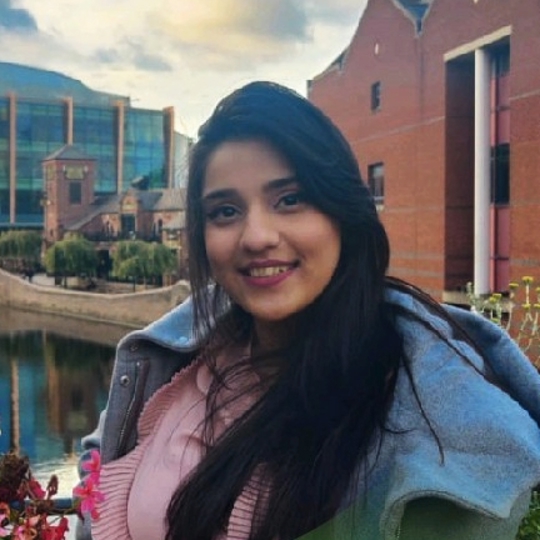 Vaishnavi completed her Bakery and Patisserie Technology BSc (Hons) degree at University College Birmingham last year
She also shared her experience as a student studying a hands-on degree in the middle of a global pandemic and lockdown.
Another key role she held was supporting with developing new ideas around seasonality trends with a focus on bakery application for vegan and gluten-free diets – something she will continue to research and apply in her product development role.
Now armed with her BSc (Hons) in Bakery and Patisserie Technology, Vaishnavi will continue to work at the company's research and development department based at its UK headquarters and manufacturing site in Evesham, Worcestershire, where she supported technologists during her student ambassador year.
Dawn Foods' student ambassador scheme forms part of an ongoing partnership with University College Birmingham to support young people entering the bakery industry.
Crucially, part of their role is to provide fresh new insight in bakery innovation, an invaluable way for industry to tap into the perspective and ideas of new generations.
Roll call: Dawn Foods' student ambassadors from University College Birmingham

2022 - Ellen Horsey and Claire Pretty
2021 - Krystal Jenkins, Jonah Street and Ross Yates
2020 - Marko Josipovic and Vaishnavi Vora


University College Birmingham is renowned for providing specialist vocational training for students looking to enter the food industry, with world-class facilities and expert tuition provided on a range of college, undergraduate and postgraduate courses as well as apprenticeships. 
Discover our full range of courses within our Birmingham College of Food. 
Check out our latest news stories