March 2018
Student Daniel invited to exclusive meal at Heston Blumenthal's Fat Duck restaurant
Third-year Hospitality Business Management student Daniel Bennett had the experience of a lifetime at Heston Blumenthal's three Michelin star Fat Duck restaurant after being chosen from over 800 applicants to attend a free-of-charge 'Inspiration Lunch' dedicated exclusively to restaurant staff.
Daniel had been on placement at esteemed restaurant The French, at the newly-renovated Midland Hotel in Manchester, for just over a month when he was informed of a rare opportunity to dine at one of the best restaurants in the world from his head chef, Adam Reid.
After hurriedly completing a lengthy application about his position at The French and, more unusually, his favourite childhood memory, he received a phone call from a 'storyteller' at the Fat Duck, Dora Bella, to say he had won a place.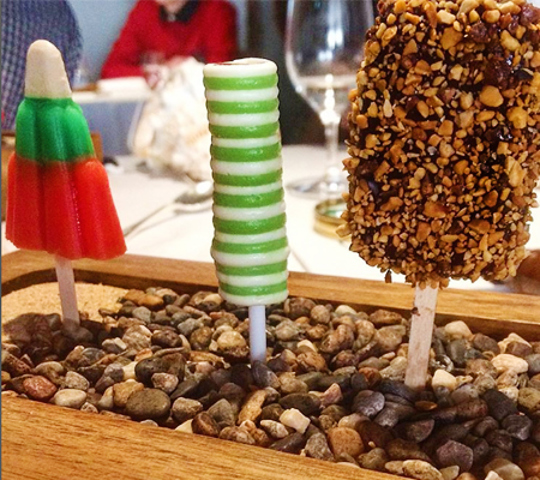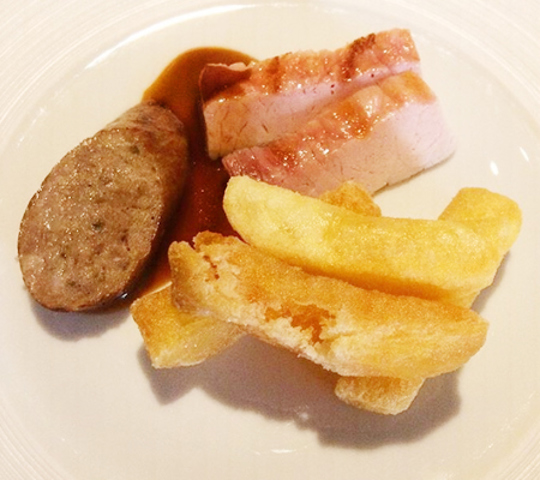 Hospitality staff from a host of top restaurants including Le Manoir, Restaurant Story and Midsummer House joined Daniel for a 17-course tasting menu valued at around £500 per person. Titled 'The Journey', the sights, sounds and smells of childhood holidays ran through every dish.
Daniel's highlights from Blumenthal's bespoke menu included Waldorf Salad, smoked salmon, and chicken liver parfait ice creams, snail porridge, and a plate of gammon, sausage and chips based on his nostalgic memory of happy times spent on his aunt's farm in Cornwall.
"The experience has broadened my knowledge of how food should be served," said Daniel, who travelled for four hours from his home town of Warrington to make it to Blumenthal's restaurant in Berkshire.
"It has shown me that there are literally no boundaries when it comes to cooking. I've been given so many ideas when it comes to service that I can't wait to put to the test at The French. "
Read more about Daniel's palette-pushing experience in his fantastic blog post on The French's website.