July 2022
Blog | Eight things you can do in Birmingham for free
By Nadia Demurtas
Share post:
Winter, spring, summer or autumn, there's always plenty of things to do around Birmingham without having to pay a penny. In this throwback blog first published in Autumn 2021, our blogger Nadia shares some of the great things you can do around the city for free:
Students don't have a lot of money, but it doesn't mean that you can't go out and have fun, as some activities in Birmingham don't require money. However, maybe you just moved to Birmingham from another city, and you don't know where to go! I am not a local, so I had to discover things myself, and I want to share them with you.
1) Cannon Hill Park: this is my favourite park for spring and summer. There are a lot of flowers during spring and in summer it's nice to bring your own food for a picnic with friends. If you like tennis, you can even book a tennis court for free.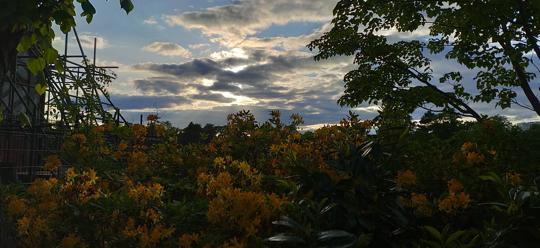 2) Warley Woods: this is my favourite park in autumn and winter. There are plenty of big trees, and when I am particularly nervous and stressed, I like to go there because all the green around makes me feel peaceful and refreshed. In autumn, the falling leaves paint it with beautiful colours, and in winter, ice and snow give the impression that Father Christmas is going to park his sledge.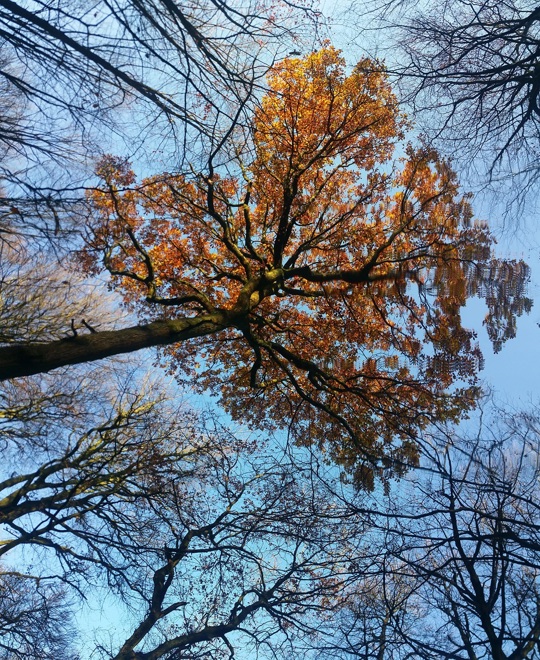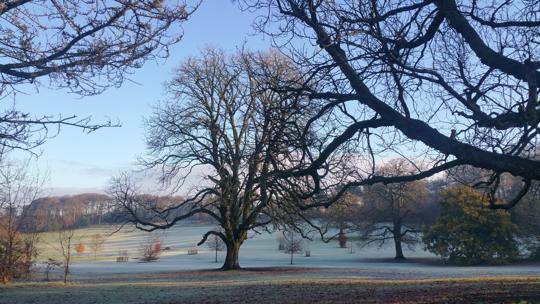 Autumn and winter at Warley Woods
3) Run at Edgbaston Reservoir: I live pretty close to this and, although I don't like running, I think it's an excellent place to do it. The view is charming, and you will find other runners there. On Saturdays at 9am, there are Parkruns organised by volunteers.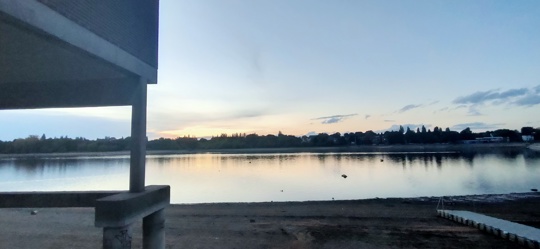 View at Edgbaston Reservoir
4) Museum and Art Gallery: This is currently closed, but it will open again in 2022. The entrance is free, and there is a lot to see. If you want to feel a bit old fashioned and have a coffee, there are the Edwardian Tearooms – you just have to wait another couple of months.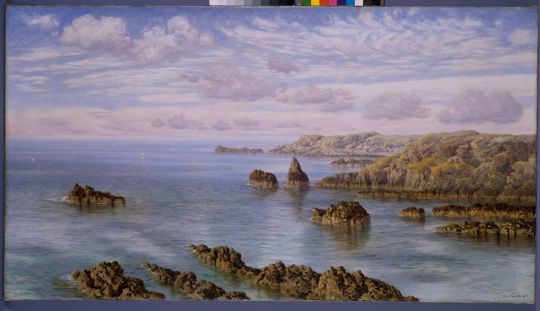 One of the masterpieces displayed in the Museum: Southern Coast of Guernsey (courtesy of the Digital Image Resource website of the Birmingham Museums)
5) The Ikon Gallery: if you like contemporary art, this is the place for you. There are always exhibitions, and I suggest you take the lift because you'll be surprised (but I won't tell you why – you have to discover it yourself).
6) Christmas is coming in two months, so it's impossible to forget the Frankfurt Christmas Market. After two years, it is opening again, and you can really feel the festive atmosphere. There is even a panoramic wheel and an ice-skating rink, although these are not free. Everything is just less than 10 minutes from Summer Row.
7) Walking on the canals: whether you decide to walk towards the city centre or to the Jewellery Quarter or other places (there are a lot), you'll always find different settings, and it's never dull. It's even possible to volunteer to keep them clean – you can find out how here.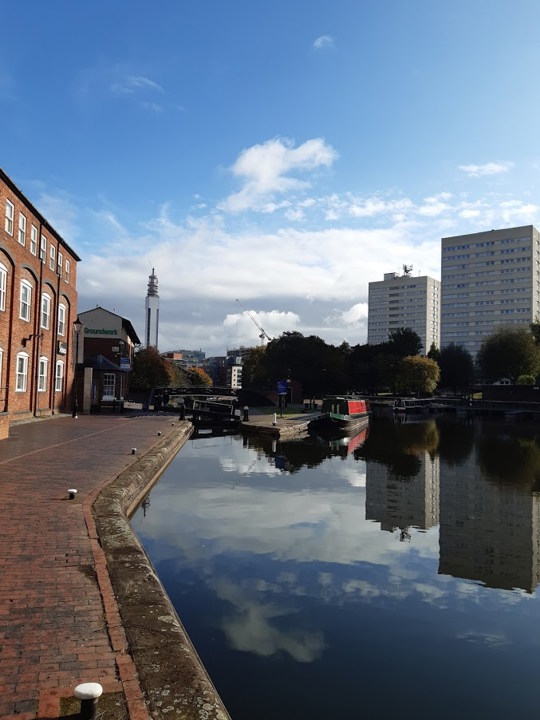 This part of the canal is very close to our university!
8) Take pictures at the Custard Factory. It's maybe the most artistic part of Birmingham, located in Digbeth, five minutes from the Bullring. It's full of street art, it's really colourful, and there are a lot of bars, little restaurants, and it's ideal for street food.
I purposefully didn't give many directions about the places for two reasons. The first is that with my sense of orientation it's better for you, and the second is that getting lost is the best way to explore a new place! I even have one piece of advice: leave the phone in your pocket and enjoy what you see and what you eat – you'll have better memories of what you have seen!