December 2021
Make-up students to create pitch-side 'injuries' for virtual reality sports therapy lessons
By Melanie Hall
Share post:
Undergraduates training to be specialist hair and media make-up artists at University College Birmingham will be helping sports therapy students gain their degrees by creating life-like injuries for virtual reality lessons filmed at a Birmingham sports ground.  
The University's Creative Services and Sport and Nutrition departments have teamed up to deliver an ultra-realistic training experience for students – without them having to step out of the classroom.  
Wearing virtual reality headsets, the Sports Therapy BSc (Hons) students will watch acted-out games filmed at Avery Fields – home to Bournville Rugby Club – during which football and rugby players will receive different 'injuries' that need pitch-side attention.  
From a fractured ulna and head injury to a severe gastrocnemius tear with severe bruising, the injuries will be created by final year Specialist Hair and Media Make-up BA (Hons) students using prosthetics and make-up effects. 
"Our students are very excited about learning about injuries in this innovative way"
They will use skills they have learned on modules such as On Set Prosthetics and Special Effects Make-up, getting to grips with making pre-made prosthetics and 'out of the kit techniques' for applying casualty effects suitable for TV.   
Tsai Lovett, Deputy Dean for Teaching, Learning and Digital for Creative Services, said not many universities could achieve such a unique initiative.   
"The areas of specialist hair and media make-up and sports therapy might seem galaxies apart, but as we develop our digital learning technologies to benefit students, this collaboration was written in the stars," she said.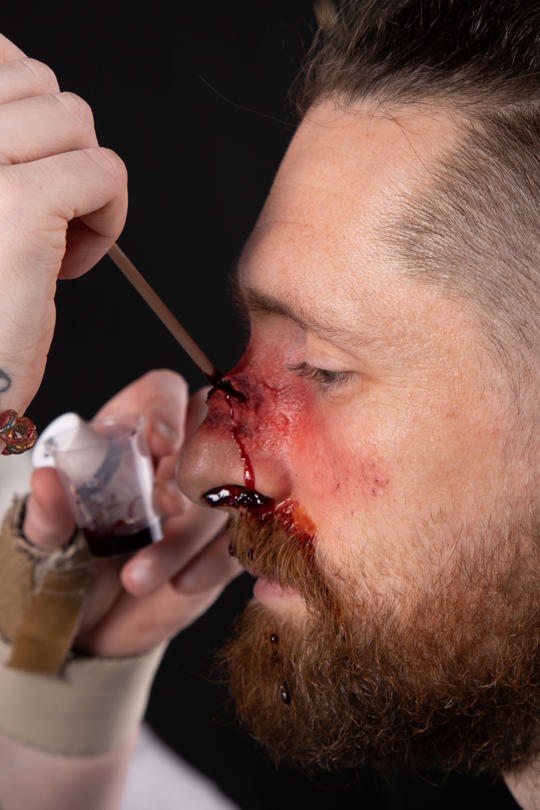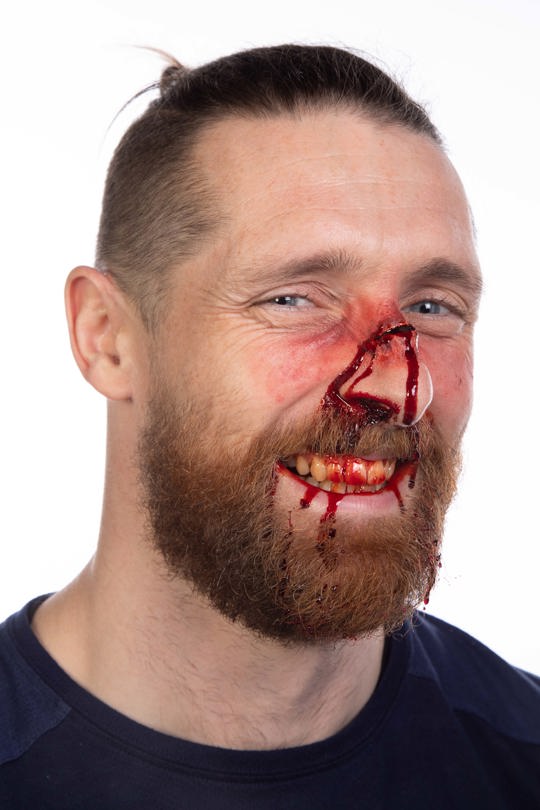 Don't worry – it's only make-up!
"It is going to result in an authentic and engaging experience for students, giving them the chance to put their theory into practice in a thoroughly immersive way. Virtual reality learning has proved to be brilliant for increasing students' memory, much more so than a PowerPoint screen, and the filming will be from the perspective of the patient and the therapist, which will really bring it all to life.  
"From the creative side, this unique opportunity will help students with an ambition to work in film and TV to advance valuable SFX skills and be part of a creative team."   
Sports Therapy lecturer Matthew Greasley said: "Students learn better through experience and virtual reality sparks the imagination and encourages creative thinking. Our students are very excited about learning about injuries in this innovative way."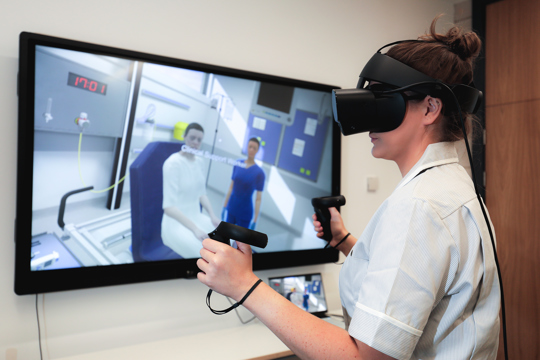 Students on our Nursing degree also use virtual reality technology for simulating medical scenarios
Investing in RiVR Link 'Classroom in a Box' headsets, the University is embracing virtual reality as a digital learning technology across the board.   
The University's Department of Health, for example, uses virtual reality headsets to simulate medical scenarios for students on its Adult Nursing BSc (Hons) degree.   
And the Department of Hospitality and Tourism is using the technology with footage filmed in the University's Aviation Suite, including on-board safety demos, spot the difference footage and smoke evacuations.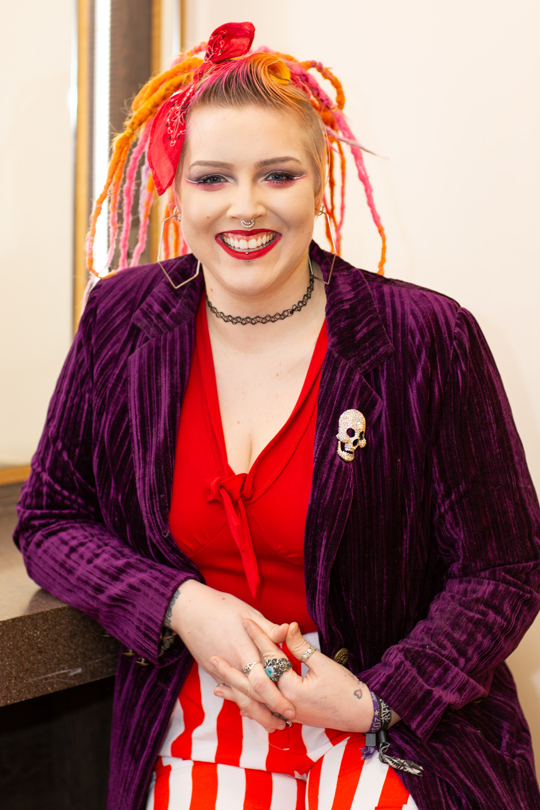 Two specialist courses, one huge investment  
On the Specialist Hair and Media Make-up degree, students are trained in intricate skills for everything from characters in film, TV and theatre to glamorous photoshoots. They also get to recreate injuries – including burns – for emergency response exercises and hospital training as part of their course.  
Some are even creating casualty effects for a living, including star graduate Stephanie Harrison, who works for the hit BBC hospital drama, Casualty.  
Students learn using multi-million pound, state-of-the-art teaching facilities and equipment, including cutting-edge make-up studios, prosthetics and special effects studios and a dedicated photography suite. There is also a Digital Creative Studio for students to get hands-on experience producing videos and other digital content.
Lecturers on the course are award winners too and include Alexandra Wathey, who has worked on Game of Thrones and Doctor Who and won two Emmy certificates.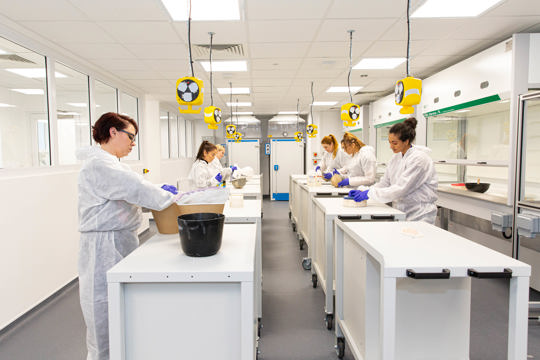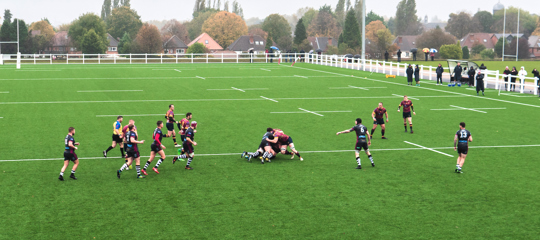 From our prosthetics suite to our Human Performance Centre and Avery Fields, our students have access to a wide range of excellent facilities
The University has also invested millions into its sports facilities, including a cutting-edge gym and Human Performance Centre and Laboratory.   
Sports students also have access to Avery Fields' outdoor training facilities, which include 4G astroturf and grass pitches, and will get to support top-flight athletes when the University becomes the home for Team Scotland at the 2022 Commonwealth Games in Birmingham in July.
Discover more about our range of college, undergraduate and postgradute courses in the areas of sport and creative services.
Check out our latest news stories