By Steph Harrison
Share post: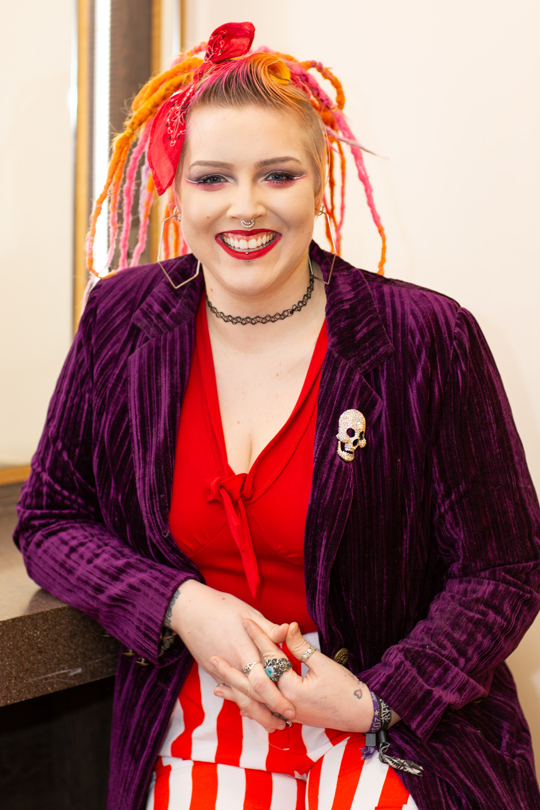 Steph Harrison
Award-winning make-up artist on BBC Casualty
If you've ever wondered how they make wounds and injuries so life-like on TV hospital dramas, look no further.
Working on the set of hit BBC show Casualty, a day in the life of graduate Stephanie Harrison involves applying make-up special effects that look just like the real thing to main actors and actresses and guest artists.
Also styling hair and making hair pieces for the show, the role is a dream come true for Stephanie, who not only won a haul of national awards while studying at University College Birmingham, but was picked from 2,000 hopefuls to appear on BBC TV show Glow Up: Britain's Next Make-Up Star, now streaming on Netflix.
"Every day on Casualty is different, a thrill to work for," she said. "I also recently got to design the make-up for a really quirky character, as well as design and make prosthetics that will be featuring in upcoming episodes."
With almost 80,000 followers on Instagram, Stephanie now performs TikTok tutorials seen worldwide, and is a magazine contributor and column writer.
She said she couldn't have got there without University College Birmingham.
"The sheer opportunities we had at the University were absolutely phenomenal, be that in industry or helping to build your own business," she said.
"The University allowed me to explore my strengths and weaknesses without judgement and all of the work for the modules can be used in a professional environment too, which I jumped on to build my portfolio and land jobs.
"They encourage you to explore, learn and grow, and my gosh, they give you room to grow!"