By Steph Harrison
Share post: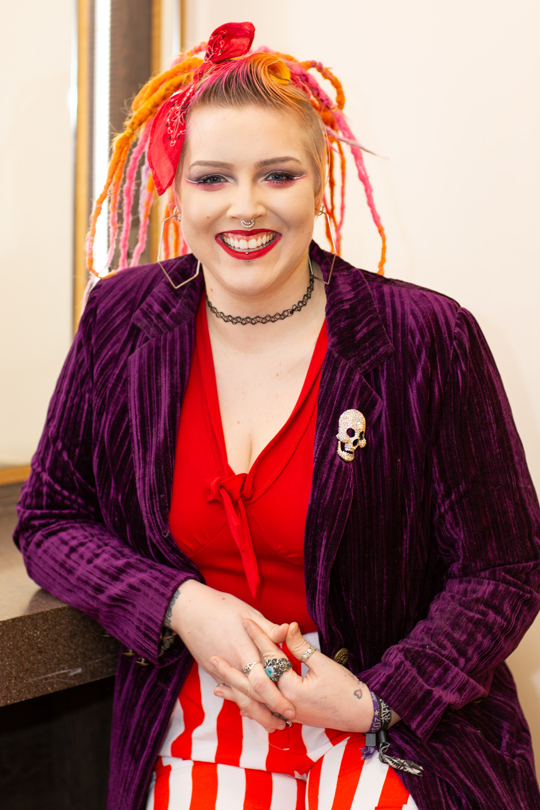 Steph Harrison
Specialist Hair and Media Make-up BA (Hons)
Award-winning make-up artist and TV star
"Four words to describe my course? A creative artist's dream."
And what a journey it's been for Steph, who not only won a haul of national awards while at University College Birmingham, but was picked from 2,000 hopefuls to appear on BBC TV show Glow Up: Britain's Next Make-Up Star, fronted by Stacey Dooley MBE, which is now streaming on Netflix.
Steph has also ventured into feature films, working on the prosthetics, make-up and hair effects on horror flick The Exorcism of Karen Walker and designing, prepping and executing make-up and hair for a whole cast and multiple days of filming on a National Lottery-funded film.
A sensation on Instagram, she now collaborates with platforms such as TikTok as an influencer, performing tutorials seen worldwide, and is a magazine contributor and column writer.
Steph also landed a deal to take an idea she designed for the Innovations module of her degree course to market.
She said she couldn't have got there without University College Birmingham.
"The sheer opportunities we had were absolutely phenomenal," she said. "I'm enjoying my career journey so much, it truly has been a humbling and amazing ride so far."