March 2023
Second successive University of the Year crown up for grabs as institution scoops nine award nominations
By Darren Campbell
Share post:
University College Birmingham is in the running for an incredible nine accolades at the 2023 Whatuni Student Choice Awards (WUSCA) – and could be named University of the Year for the second year in a row.
No other institution in the UK has been shortlisted for more WUSCA prize categories this year, with the University receiving nominations covering everything from facilities and accommodation to career prospects, teaching quality and student support.
The only annual higher education awards based solely on student choice, WUSCA ranks providers according to reviews from real students throughout the country, providing honest and unbiased information to help future learners make the right choices about their future.
"This is a true celebration of the student voice"
University College Birmingham scooped the top accolade at last year's awards, being named University of the Year for 2022, as well as receiving the award for best Student Support.
And the institution is up for the same two prizes again this year, along with being shortlisted in seven other categories: Lecturers and Teaching Quality, Halls and Student Accommodation, Career Prospects, Facilities, Student Life, Postgraduate, and International.
Alice Wilby, Pro Vice-Chancellor for Access, Participation and Student Experience, said: "We are delighted our students have voted for the University in so many categories for the second year running.
"This is an excellent tribute to the commitment and dedication of our staff and the connected relationships we have with our students."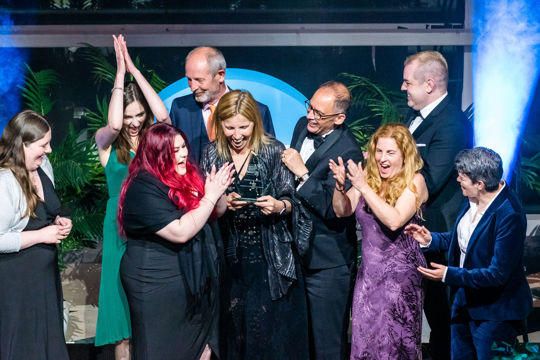 The University won the WUSCA University of the Year title in 2022
Jane Perry, Deputy Vice-Chancellor and Chief Academic Officer, said: "We are immensely proud to have been shortlisted again.
"This is a true celebration of the student voice and we remain committed to continuing our dedication to high-quality inclusive education that embraces the student as well as supporting careers of the future and new generation skills."
This year's winners will be announced at a special awards dinner at The Brewery, London, on Wednesday 26 April.
The WUSCAs are the UK's biggest student-voted annual awards, recognising higher education providers for their efforts to meet and exceed student expectations throughout the past year.
Each year, the WUSCA team receives approximately 35,000 verified reviews from on-campus visits and online submissions to the whatuni.com website, providing uniquely student-led recognition of institutions that deliver an exceptional experience.
Last year's WUSCAs event saw University College Birmingham staff collect the institution's two awards at a glamorous ceremony hosted by comedian Richard Ayoade in London's Canary Wharf.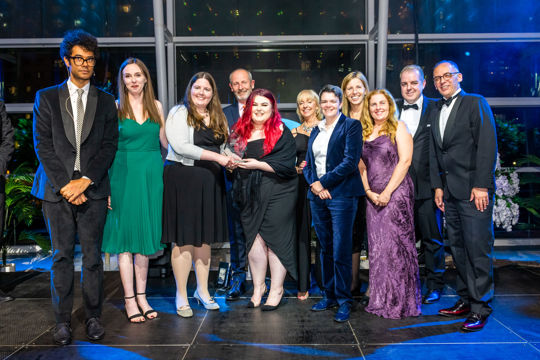 As part of its University of the Year prize, the University was also able to offer special bursaries of up to £2,000 to six nominated students who had overcome huge challenges to receive their university education, providing them with valuable financial support.
University College Birmingham is highly respected as a specialist provider of career-focused education and training, offering vocational courses ranging from business, construction, engineering, nursing, physiotherapy and sport to aviation, computer science, culinary arts, early years, hospitality and tourism.
The University has developed a range of state-of-the-art facilities to support students' training, with £160 million invested into our campuses and learning spaces over the last decade.
You can view University College Birmingham's profile on the Whatuni website here.
Check out our latest news stories