April 2021
Nikhita targets film make-up career after wowing childhood TV idol with "incredible" body art
By Darren Campbell
Share post:
She's had her work featured in the national media and shared by one of her favourite childhood TV stars – now body art ace Nikhita Patel is eyeing an exciting future in the professional make-up industry.
The first year Specialist Hair and Media Make-up FdA student has amassed more than 15,000 social media followers by sharing her jawdropping creations online during the coronavirus lockdown, using make-up to transform her body into a canvas featuring an array of characters from film and TV.
Inspired by everything from Shrek, Frozen and Madagascar to Harry Potter, Home Alone and Avatar, Nikhita's work has recently been featured in Metro and other news websites up and down the country.
And one of her creations, a look based on Tracy Beaker – her favourite TV series growing up – even caught the eye of the show's lead actress Dani Harmer, who described Nikhita's work as "incredible".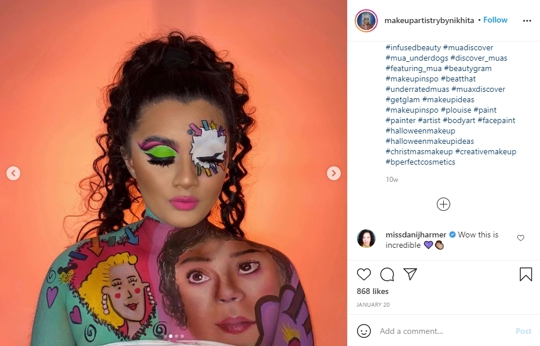 "I was so overwhelmed, I couldn't believe it," said Nikhita. "My 10-year-old self was so excited that the Tracy Beaker had seen my face and noticed my work!"
Starting out as a childhood hobby, Nikhita's love of make-up initially grew exploring glam looks which she would post on her Instagram page @makeupartistrybynikhita. However, after studying body art on a college make-up course, she began to experiment with more ambitious and abstract creations.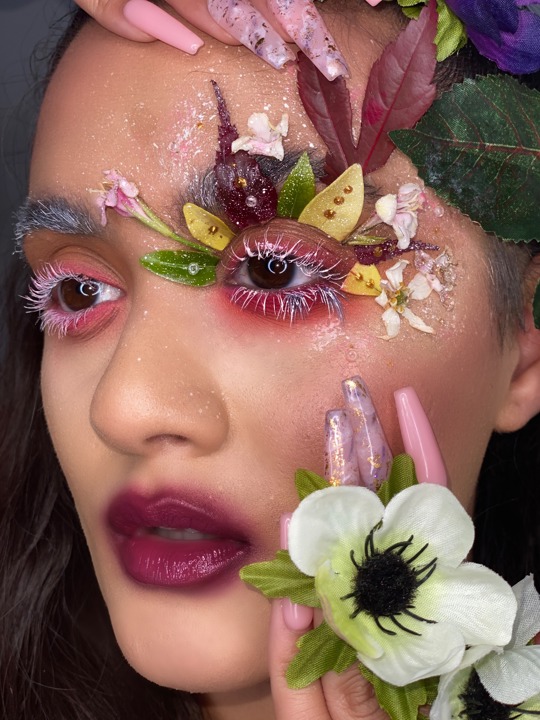 And having been furloughed last year due to the Covid-19 pandemic, she was able to develop and master her skills even further – prompting her to enrol on her foundation degree at University College Birmingham in pursuit of a professional career in the make-up sector.
"I didn't realise make-up was a career until I researched it more," she explained. "I saw the course at University College Birmingham and the breakdown was exactly what I wanted to do – it was so perfect.
"Being furloughed has actually given me more time to sit down, plan looks, concentrate on my university work, practise and get more in love with what I do."
Despite lockdown limiting her hands-on training opportunities on her course so far, Nikhita has already found her studies useful for enhancing her body art.
"I think the course is amazing, and I've already learned quite a lot from my online teaching," she said.
"I didn't realise make-up was a career until I researched it more... I saw the course at University College Birmingham and the breakdown was exactly what I wanted to do"
"So far I've done sculpture and design and special effects make-up," she explained. "There was one piece where I sculpted horns using blood and special effects. We're also doing commercial hair and make-up so I'm planning looks for that too.
"It's made me want to expand my skills even more and I can't wait to start doing all the work experience and placements."
In pictures: Nikhita's body art masterpieces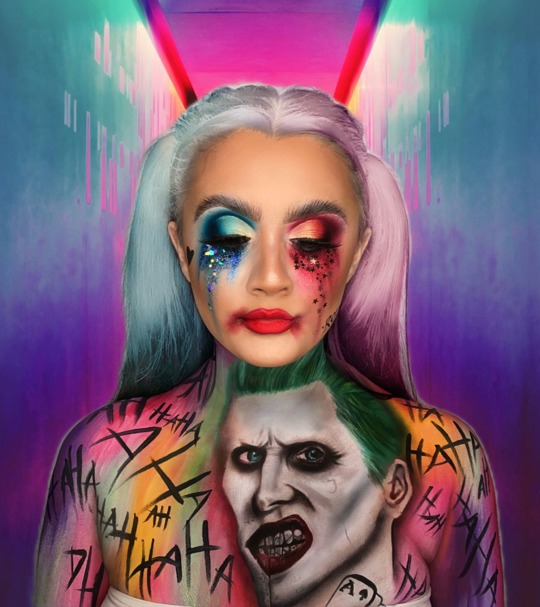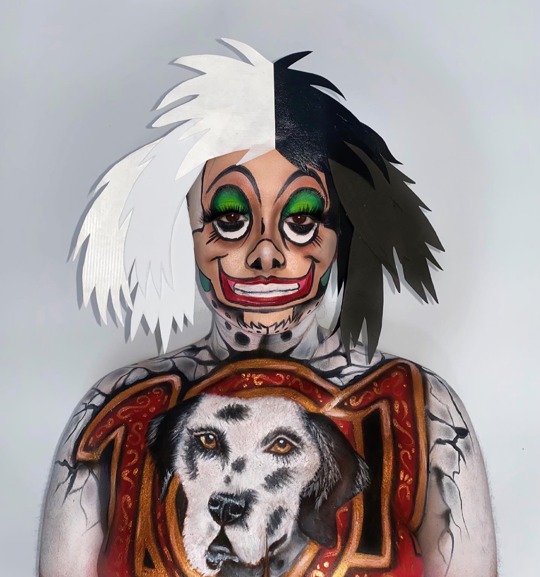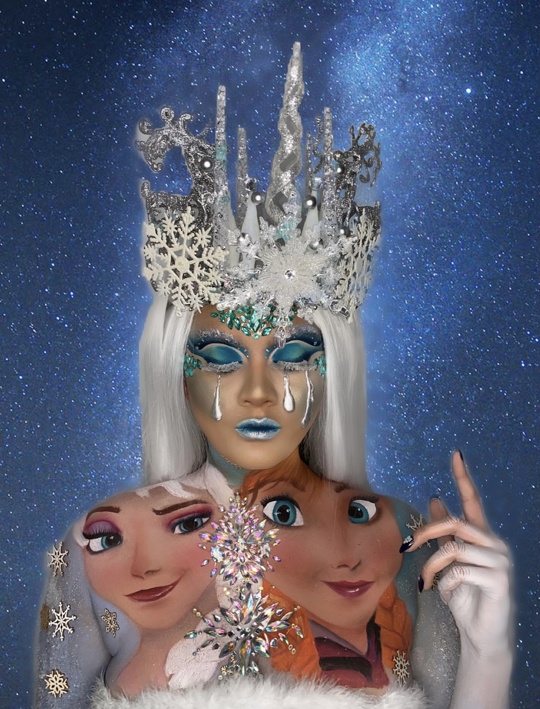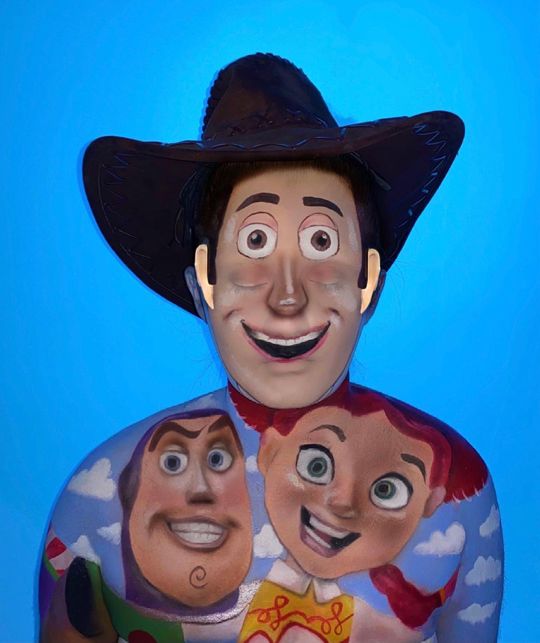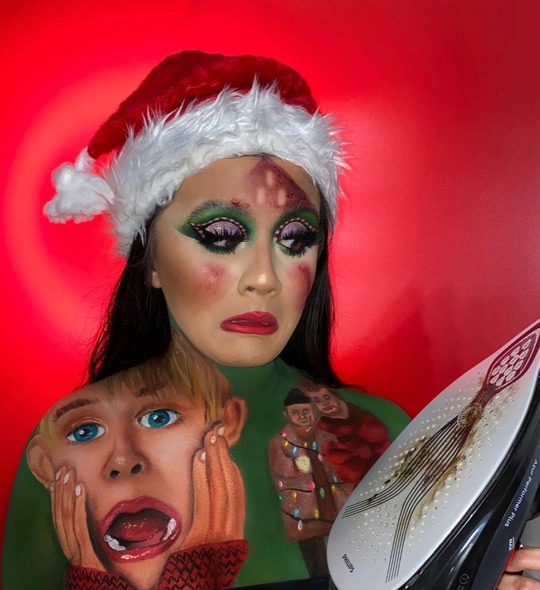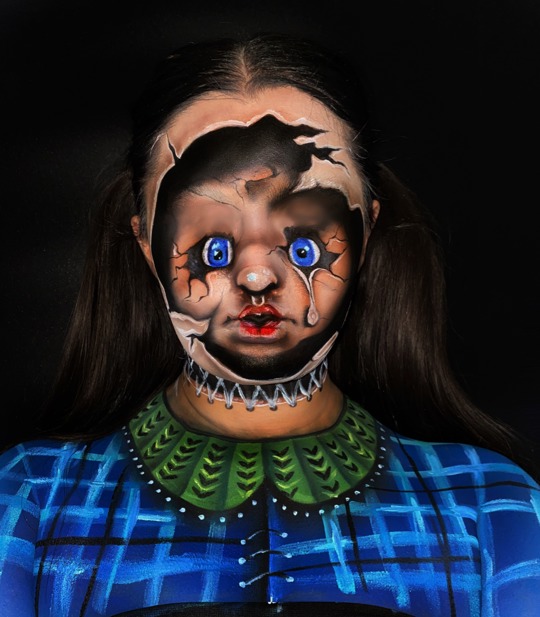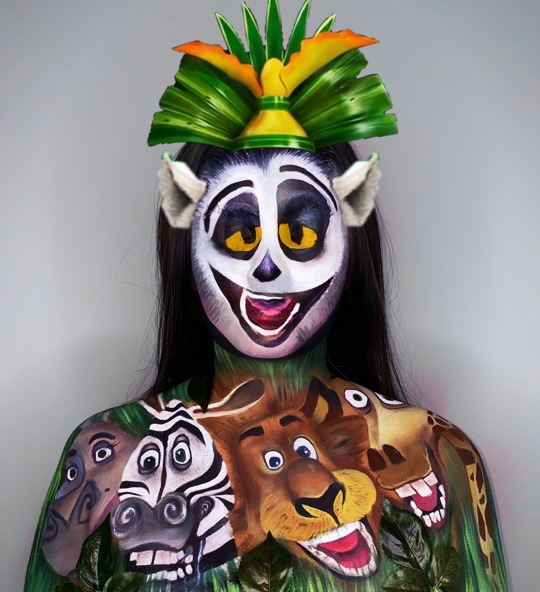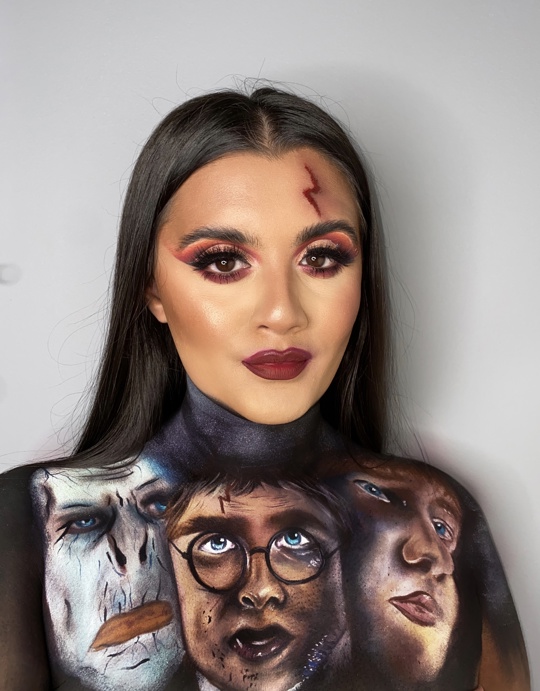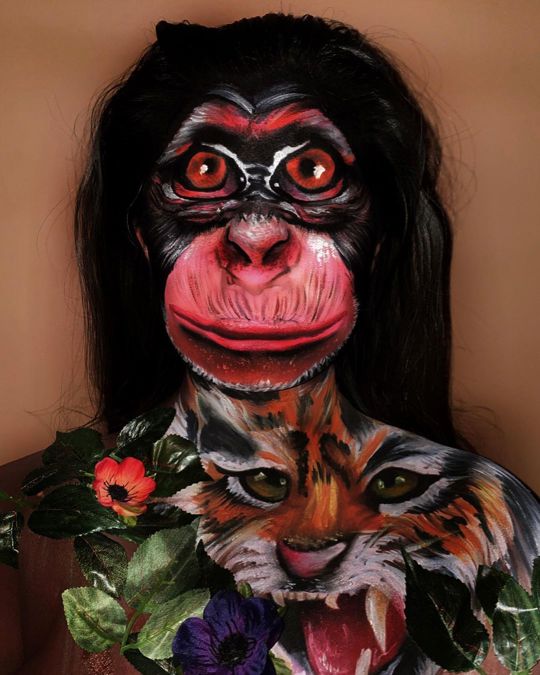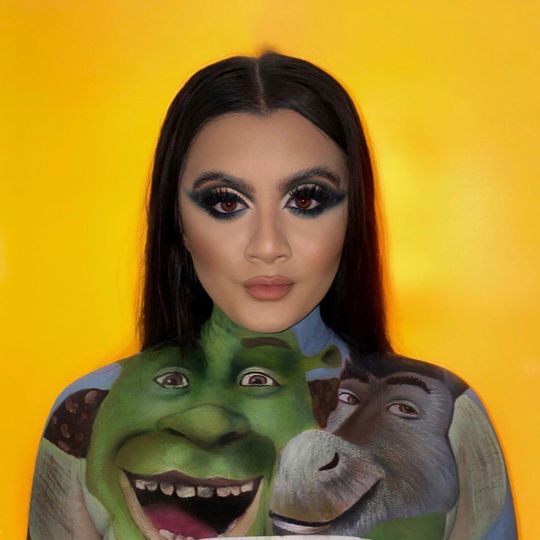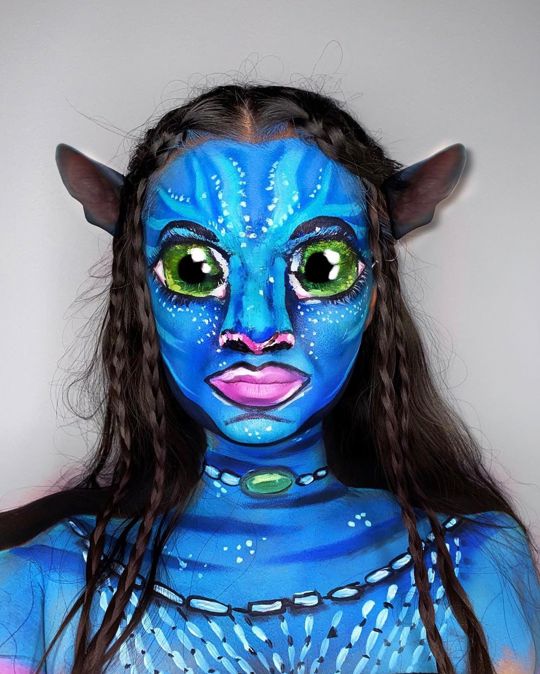 Having taken so much artistic inspiration from characters on the big screen, Nikhita also has her sights set on a potential future career in film and TV make-up – and she is confident her course will help her towards her dream.
"A lot of the skills I will be learning are so beneficial for my future," she said. "Being taught what to do and what not to do on set, time management, organisation, plus the commercial hair and make-up side will be really beneficial to teach me how make-up looks on professional photography.
"I think film is what I'd love to go into – working on a set would be like a dream. I can't wait!"
Follow Nikhita's work on Instagram and on TikTok.
University College Birmingham offers a variety of college, undergraduate and postgraduate courses for anyone wishing to pursue a career in the professional hair and make-up industry. Discover the full range of courses within our Department of Creative Services here.
Check out our latest news stories