November 2022
New multi-million-pound sixth form centre to support launch A-level courses
By Darren Campbell and Melanie Hall
Share post:
University College Birmingham is to begin offering a range of A-level courses as part of a major multi-million-pound investment in a brand new sixth form centre.
Set to open in September 2024, the new centre will be based at the University's Camden House campus building (pictured above) in Birmingham city centre, offering a wealth of new study options for post-16 learners as well as creating new jobs.
The centre will offer A-levels across a wide variety of subjects – from maths, English and sciences to history, criminology, sociology, psychology, health and social care, business and sport – while students will also be able to mix subject areas with vocational options.
Learners will also have access to University facilities and support, including admissions experts and careers advisors who can provide help on applications for university and employment, offering unique opportunities to progress onto higher education within their existing study environment.
Andy Street, Mayor of the West Midlands, said: "Ensuring young people in our region have access to high quality education and training will change their life prospects for the better at the same time as helping us to attract and retain key professional industries in the months and years ahead. 
"These new plans set out by University College Birmingham provide a strong offering across technical and academic disciplines in great facilities. Congratulations to them on this exciting initiative."
"The centre will serve as a hub for generations of future workers, helping students prepare for life at university while having access to a world-class standard of facilities"
It is the latest development in an exciting year for University College Birmingham, which has already seen the launch of a new partnership with the University of Warwick and the opening of brand new facilities for our first cohort of engineering and construction students, with more new construction courses to follow next year.
The University has a sustained track record of major investment in high quality student facilities, having invested more than £160 million in our campus buildings since 2014.
This includes our £46m Moss House building in Holland Street, which features a host of cutting-edge facilities for everything from nursing and social work to physiotherapy and sport and fitness, complementing McIntyre House and other key modern facilities on campus.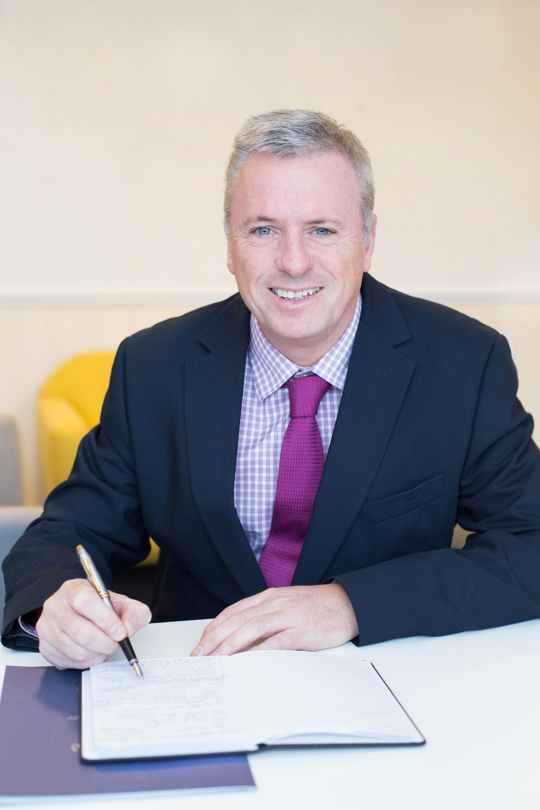 Professor Michael Harkin, Vice-Chancellor and Principal, said: "University College Birmingham's sixth form centre will offer young people fresh choices and expand routes into higher tiers of education and training.
"As we face a looming recession, it's never been more important to support our future workforce.
"The centre will serve as a hub for generations of future workers, helping students prepare for life at university while having access to a world-class standard of facilities.
"This is an incredibly positive step for us as we seek to attract and support more students – and future talent – in our city, at our thriving city centre location, easily accessible by a range of transport links.
"We very much look forward to opening our doors in 2024 and welcoming our first sixth form students.
University College Birmingham works in partnership with the University of Warwick, which provides accreditation for many of our degree courses, as well as widening opportunities for students with access to specialist resources, support from across the university-partnered communities, and shared employer and industry networks.
Professor Stuart Croft, Vice-Chancellor and President of the University of Warwick, said: "The University of Warwick is proud to support University College Birmingham in this initiative to improve educational opportunity and social mobility for young people in Birmingham, and to develop new career pathways to meet the needs of the city's community and businesses.
"A new sixth form provision complements the work our two universities are undertaking in partnership to open access to world-class higher education in the West Midlands, address regional skills needs through new pathways in STEM education, and support young entrepreneurs through our Creative Futures Incubator."
Find out more about our partnership with the University of Warwick here.
Discover our full range of college, undergraduate and postgraduate courses here.
Check out our latest news stories