October 2022
Alumni stars make their mark - Birmingham named 'most exciting food destination'
By Darren Campbell
Share post:
Former students from University College Birmingham have helped three city venues to bag a place among the 20 most exciting restaurants in the UK as ranked by the prestigious Good Food Guide.
Birmingham was named the most exciting food destination in the country by the long-running guide, marking its 70th year of publication this week, with two restaurants led by Birmingham College of Food alumni making the top 20.
Ex-Professional Cookery Level 3 student Brad Carter, of the Michelin-starred Carters of Moseley, saw his restaurant ranked 18th, while Grace and Savour at Hampton Manor – where former Culinary Arts Management student David Taylor is head chef – took 16th place in the rankings.
Meanwhile Jewellery Quarter venue The Wilderness, which counts a string of University College Birmingham alumni among its workforce, claimed a coveted spot among the Good Food Guide's top ten.
"Think how many fine dining and Michelin-starred restaurants we've got in the city... how many other cities have that in one place?"
Those working at the restaurant in Warstone Lane – just a stone's throw from the University's campus buildings – include General Manager Sonal Clare, who graduated with a degree in Hospitality and Food Management from the University in 2006.
Also on the staff are ex-Food and Beverage Service Supervision Level 3 students Vinesh Chapaneri and Amy Davidson working front-of-house, as well as Restaurant Supervisor Georgia Davies.
Georgia – who was previously named head waitress at The Ivy Birmingham aged just 19 and has also worked at the Michelin-starred Simpsons Restaurant in Edgbaston – said the Good Food Guide accolades reflected the talent in Birmingham and the wealth of opportunities around the city for young people to flourish in food and hospitality.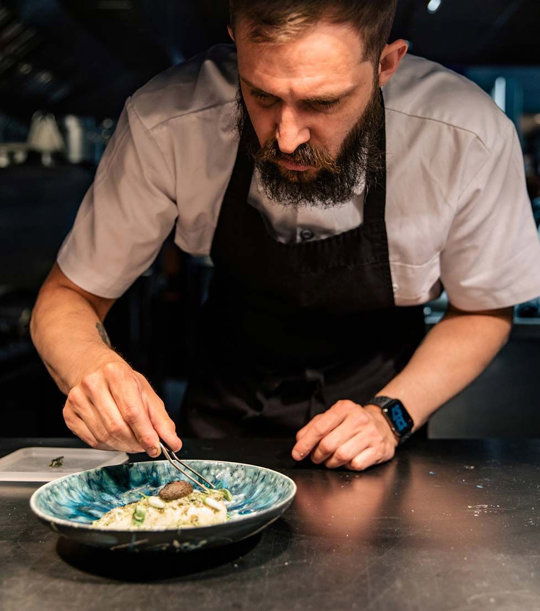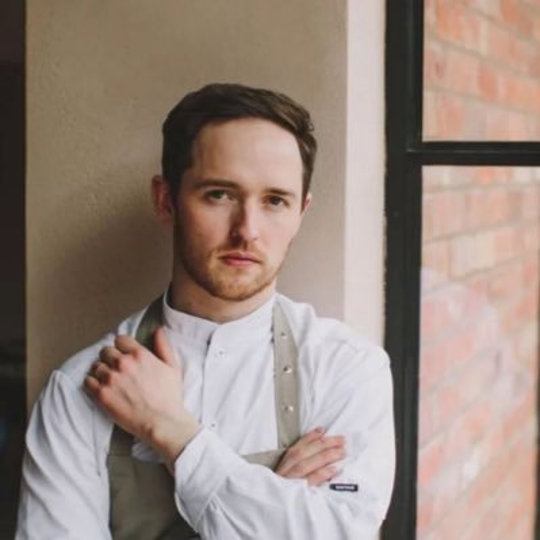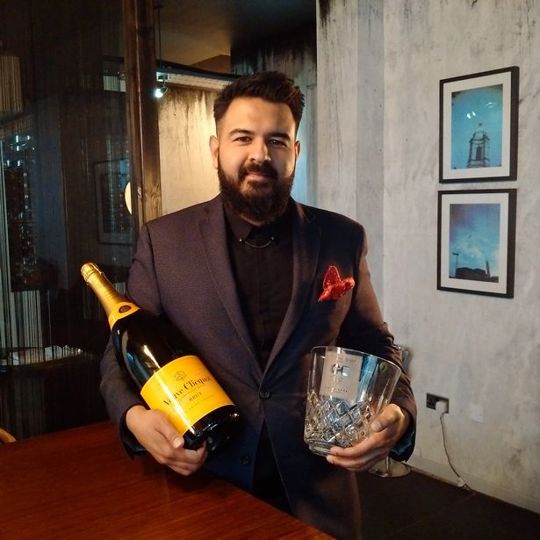 College of Food alumni Brad Carter, David Taylor and Sonal Clare
"Birmingham is ever growing for food, especially fine dining," said Georgia. "Think how many fine dining and Michelin-starred restaurants we've got in the city, all within a short walk from each other – how many other cities have that in one place?
"I think the Birmingham food scene is brilliant, especially with the rise of independent businesses. And you've got cracking restaurants in the city doing amazing things.
"Ranking 10th is an awesome accolade for The Wilderness," she added. "We have several former University College Birmingham students and the talent here is class."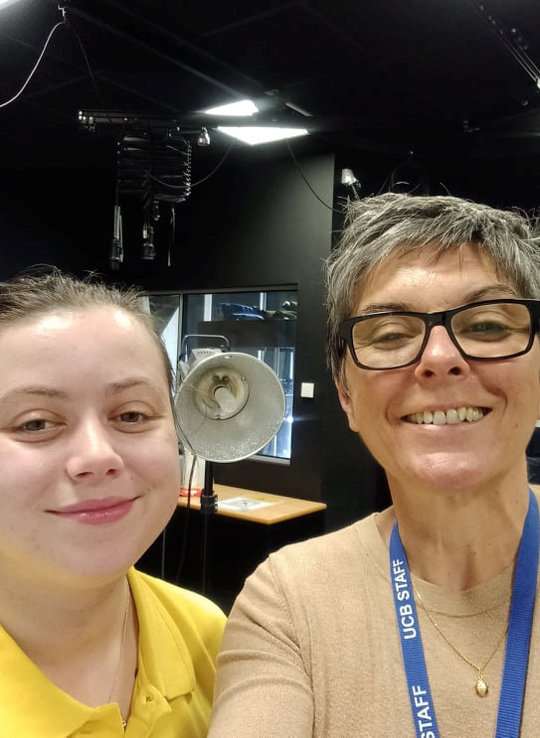 Starting out on the University's Young Waiters Academy before falling in love with hospitality on her Level 3 college course, Georgia went on to win a gold medal at Hotelympia and reach the semi-finals of UK Young Chef Young Waiter of the Year in 2019, before being named best front-of-house young professional at the Nestle Toque d'Or finals in 2021.
The 23-year-old explained how her time at University College Birmingham had enabled her to make the most of the opportunities Birmingham's restaurant scene has to offer.
"If I hadn't gone to University College Birmingham, I don't think I'd be in the position I am now," she said. "Without the mentorship and the skills I got, I wouldn't have been able to build confidence within this sector, win competitions and get jobs at places like Simpsons and The Wilderness.
"The skills the University gave me, and having a team of lecturers that I'm in good contact with now if I need some help, put me in a really good position at such a young age," she added. "I've only just turned 23 and now I'm a restaurant supervisor."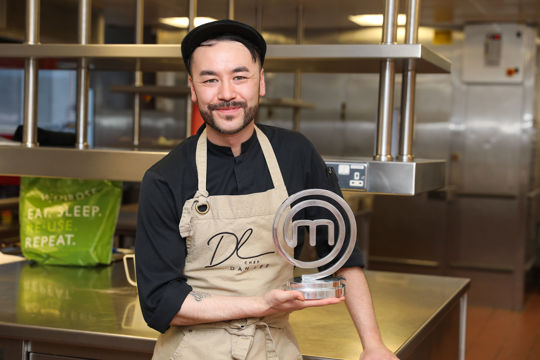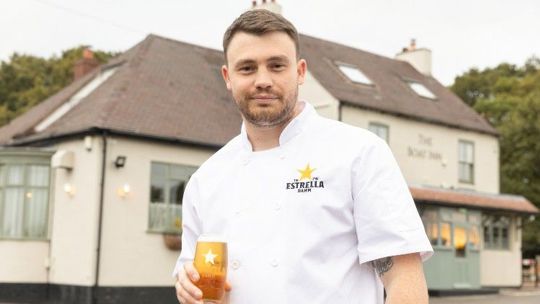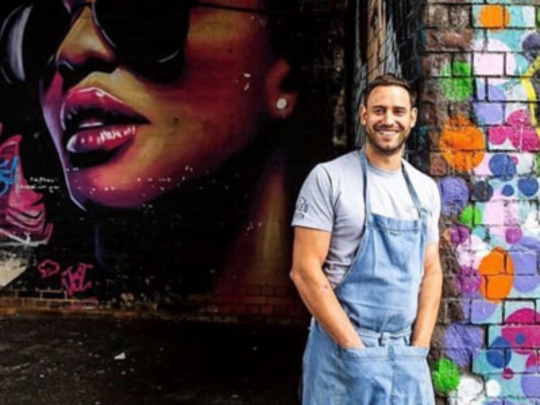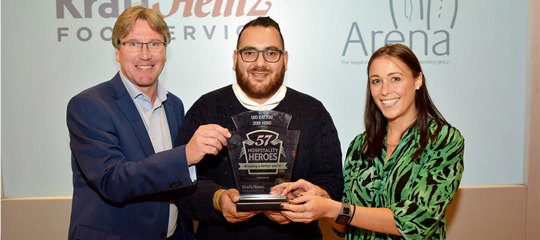 More College of Food Stars
University College Birmingham is renowned as a leading training provider for the food and hospitality sectors, supported by expert lecturers and outstanding practical training opportunities within our award-winning Restaurant at Birmingham College of Food.
As well as Brad Carter and David Taylor, other students from the University have also gained stellar reputations running local restaurants. These include Lee DeSanges, founder of Digbeth's award-winning street food restaurant Baked In Brick, as well as Liam Dillon, owner of Lichfield's 3-AA Rosette restaurant The Boat Inn.
More former students to have enjoyed great success in food and hospitality include the likes of former Simpsons head chef Leo Kattou, Sorted Food founder Ben Ebbrell and current BBC MasterChef: The Professionals champion Dan Lee.
Kali Davidson, Head of the Birmingham College of Food, said: "It is great to see restaurants in Birmingham getting this recognition from the Good Food Guide, and we are immensely proud at University College Birmingham that many of our further and higher education students are working in these establishments."
Find out more about our range of courses within our Birmingham College of Food.
Check out our latest news stories