August 2021
Champ to a 'tea' - Raising a glass to Toque d'Or victor Georgia
By Melanie Hall
Share post:
A former college student who became head waitress at The Ivy in Birmingham at the age of just 19 has won at this year's Nestlé Professional Toque d'Or national finals.
Georgia Wheatley, who completed Level 2 in Bar, Cocktail and Professional Service and Level 3 in Mixology, Advanced Wine, Supervision and Events at University College Birmingham, was hailed best front of house young professional at the high profile awards after impressing a judging panel of top chefs.
These included Toque d'Or winner turned food writer and influencer Julie Jones and MasterChef: The Professionals winner Louisa Ellis.
Georgia, who won a once-in-a-lifetime experiential foodie tour, was one of nearly 1,000 hospitality students, apprentices and young professionals representing 40 colleges and 40 businesses in the UK to enter the competition, making the final 12 with her flair, knowledge and natural affinity for customer service.
"Georgia really is an inspiration for the future of our fantastic industry"
She had to go head-to-head in a week of challenges – performed both virtually and in a Covid-safe environment at the Nestlé Professional Gatwick HQ – which all centred around the creation of a high quality Toque d'Or 2021 recipe book.
The 21-year-old from Halesowen, who worked part-time at Michelin-starred Simpsons during her studies, said: "This has honestly been one of the best moments of my life. It's such a prestigious competition and to know I'm up there in the hall of fame is amazing.
"The whole thing has been great and I've made a good couple of friendships that will last me for a long, long time."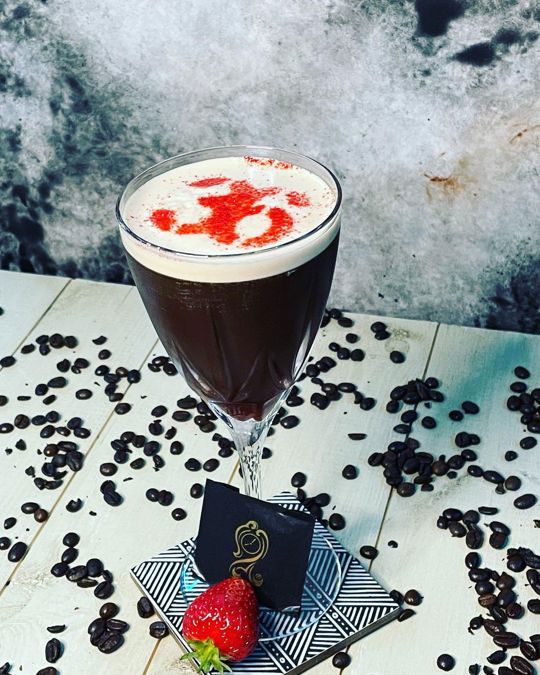 Mentored by Christine Alberto – University College Birmingham lecturer and head of front of house at the University's training restaurant –Georgia was first tasked with creating a knock-out, non-alcoholic drink based on a quality jasmine green tea that not only tasted and looked incredible, but was a 'healthy' option with limited sugar.
In the final challenge, she had to serve a starter, main and dessert to a table of guests and present her own special coffee, made with locally-sourced mint and strawberries, black pepper and After Eight mints, as well as match all the dishes with wines. Her coffee and her earlier jasmine tea needed to be drinks which could be sold in a top restaurant and commercialised and packaged for takeaway and retail.
She also impressed judges with her excellent social media communication, developing an engaging video and other digital content to bring her drinks to life.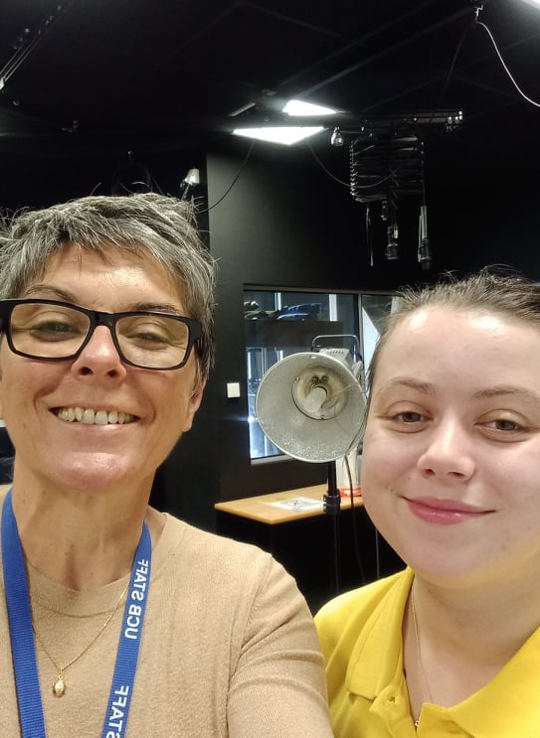 It's yet another milestone for Georgia, who won gold at Hotelympia while at college and then made the semi-finals of UK Young Chef Young Waiter of the Year 2019, judged by top chefs including Jason Atherton and Tom Kerridge.
But it wasn't always plain sailing for Georgia, who had struggled to find her way at school, and it was only after attending University College Birmingham's Young Waiters Academy for 14-16 year olds that she found her true calling.
Christine said: "I am so proud to have mentored Georgia in this prestigious competition. Although a tough one during these times, Georgia never ceased to show dedication and passion, a well-deserved win for the two of us.
"Georgia really is an inspiration for the future of our fantastic industry."
In pictures: Toque d'Or winner Georgia Wheatley in London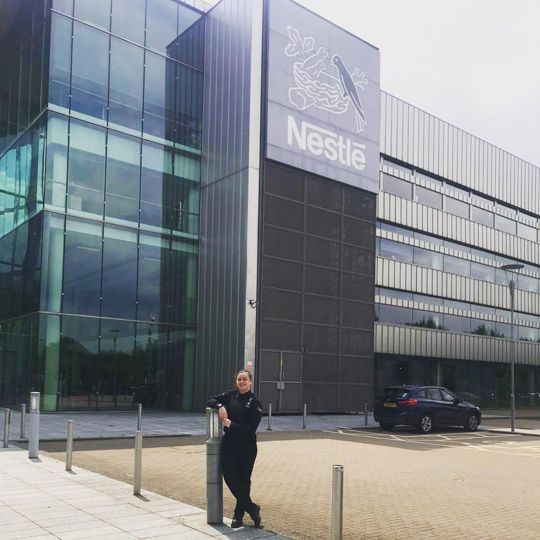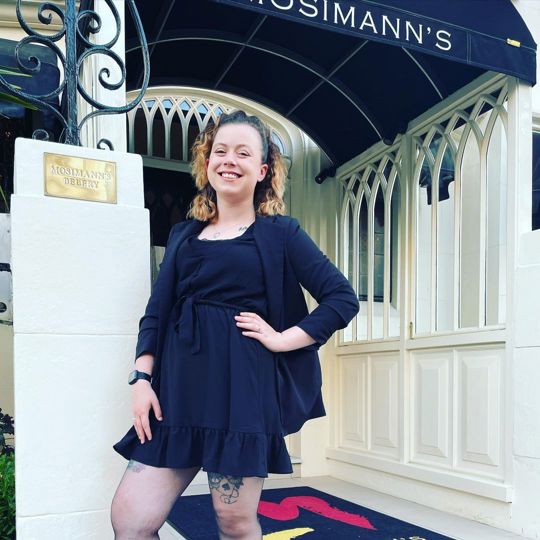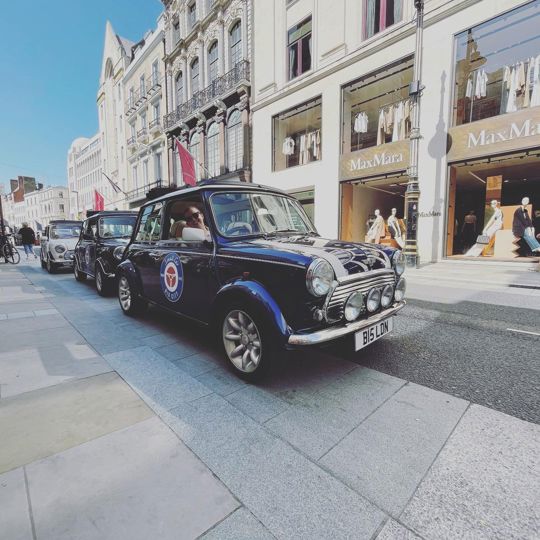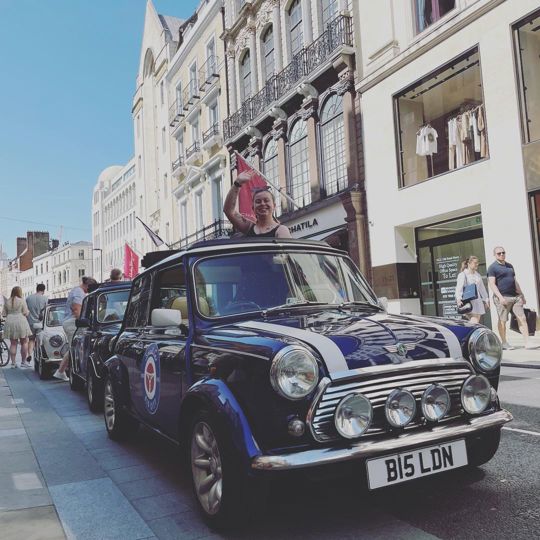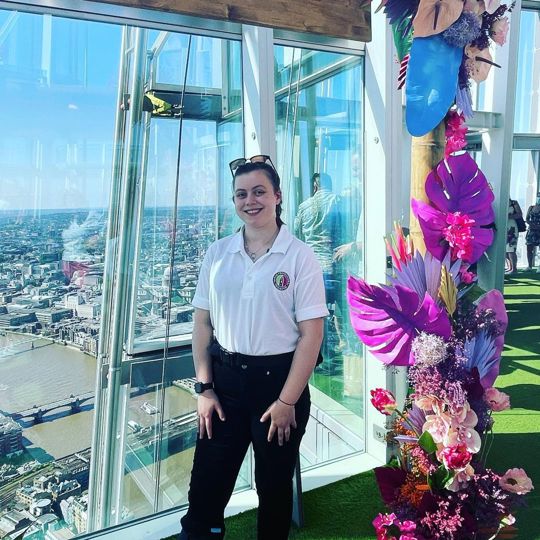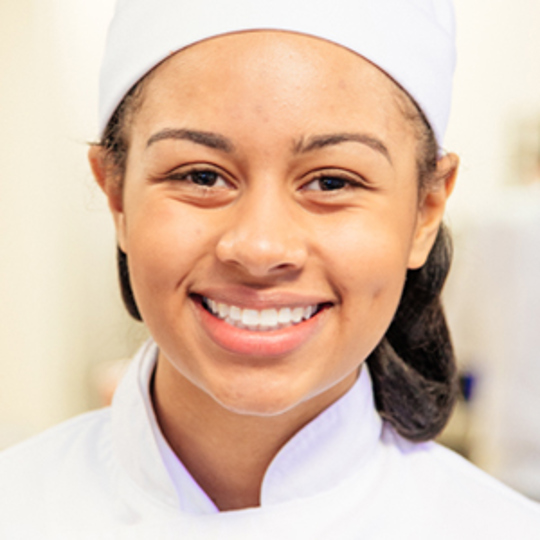 Fellow star Rebecca
Undergraduate Rebecca Bourne, who studies Hospitality Business Management BA (Hons) after completing a Professional Cookery foundation degree at the University with a placement at a boutique hotel in Spain, also made the finals in the best back of house student category, but was just pipped at the post.
Assisting Team GB at the world-class Bocuse d'Or competition in 2018 and recently chosen as vice-captain of the Junior National Team England for the Culinary World Cup in 2022, she had to create her own vegetarian sauce to accompany a gnocchi dish created by Louisa Ellis. 
Rebecca's chef lecturer and mentor Mathew Shropshall said: "It's been a real honour to mentor and support Rebecca through the different stages of this year's competition, she remains a credit to her family and University College Birmingham. We wish her all the best for the future."
Four titles up for grabs
With four titles - back of house and front of house student, and back of house and front of house apprentice/young professional - up for grabs, each day of the finals offered a new challenge, encouraging finalists to develop new and hone existing skills and impress the judges.
Finalists received world-class tuition from judges on all aspects including recipe writing and creation, engaging personal biographies, food photography and social media. Competitors were asked to post about the experience using #Toquedor2021.
While finalists were able to attend the awards ceremony, presented by TV personality Mark Durden-Smith, this year's awards were streamed virtually amid the ongoing restrictions imposed by Covid-19.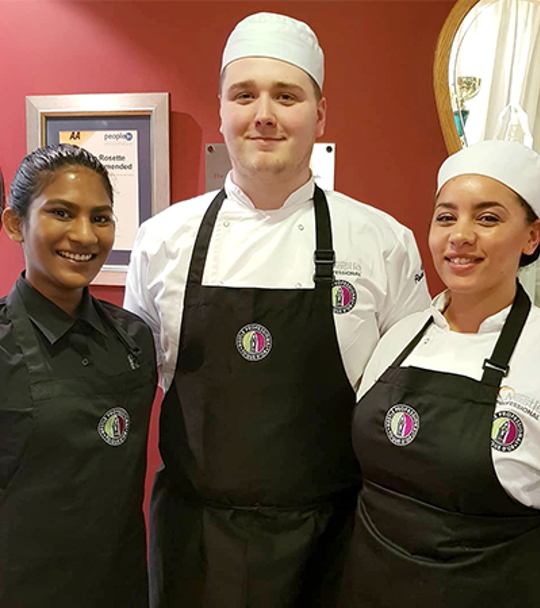 Trend of success
Georgia continues the trend of Toque d'Or success for University College Birmingham students, with teams from the University having carried off a title five times since 2010, most recently at the 2019 competition. 
University College Birmingham provides a wealth of opportunities for students on our renowned food and hospitality courses to gain experience and put their skills to the test in industry competitions. 
Find out more about the range of courses available within our Birmingham College of Food and our Department of Hospitality and Tourism. 
Check out our latest news stories