By Yuk Ha Wicky Cheung
Share post: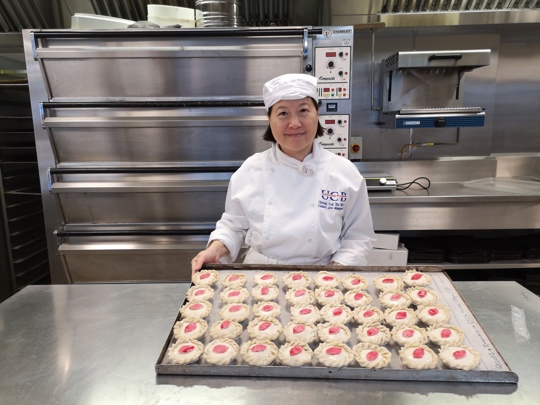 Yuk Ha Wicky Cheung
Culinary Arts Management MA
Master in culinary arts
Armed with her degree from the Hong Kong International Culinary Institute, Yuk enrolled on the Culinary Arts Management master's degree at University College Birmingham to learn the business skills she needed to start her own business in the UK.
However, to maximise her chances of success, she first needed to develop her English skills.
Before starting her master's, Yuk - an experienced chef in Hong Kong - travelled to the UK and spent the summer studying the University's pre-sessional English course.  
"The intensive learning well-prepared me for better learning on my course," said Yuk, who worked as a chef for the NEC group in Birmingham during her master's.
"Besides learning advanced English, I was introduced to the patterns involved in assignments in semester one. For example, understanding literature review, matrix and citations.
"My lecturer, Annie, was excellent. She was so warm and guided us with patience, helping us to cope with the challenges of studying in the UK.
"I had a wonderful time and it was good to make new friends and build close friendships. We supported each other in learning, stayed together to enjoy leisure time, and went on trips together, making it easier to adjust and adapt to a foreign country."