By Phil Thebridge
Share post: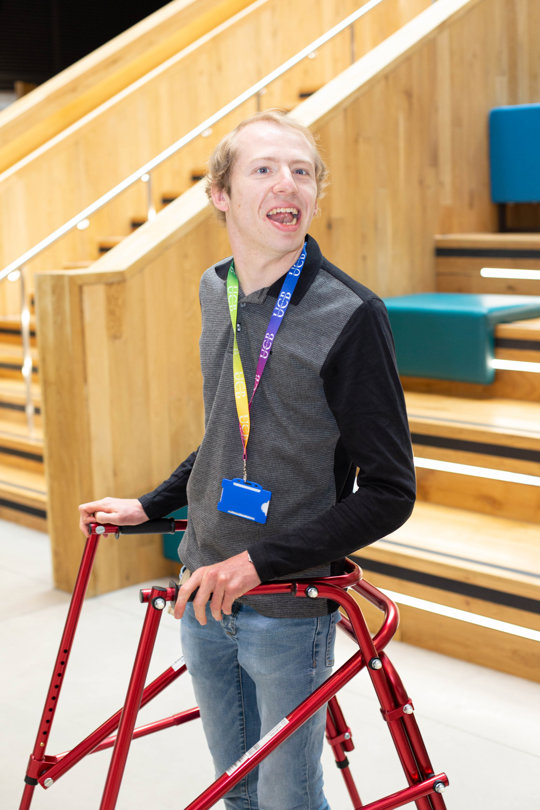 Phil Thebridge
Aviation Management MSc
Accredited by the University of Warwick
Trailblazer for accessible tourism
Phil ventured into a master's in Aviation Management at University College Birmingham to expand on knowledge he gained while studying tourism.
He has already completed a visit to Turkey for his research project to investigate how to solve Istanbul's high congestion from transporting tourists round the city.
As well as the research for his international live project management module, he is studying strategic aviation management and operations, as well as marketing and digital media, to take his skills to another level.
Accessible tourism is of paramount importance to Phil. Calling on his own experience of living with cerebral palsy, he is already a trailblazer.
He has received acclaim for degree research into Kenya as an accessible tourism destination for disabled tour operator Enable Holidays – all while volunteering for Woodlands School in Coleshill's employability project before the pandemic, assisting sixth formers with varying additional needs with their upcycling enterprises.
His master's degree, which will allow him to go even further with his ambitions, is bolstered by its accreditation from the University of Warwick, ranked 9th in 2024 The Guardian League Tables.
"What I particularly love about this course is learning alongside international students, the fact you can develop your assignments according to your interests and a helpful lecturing team," said Phil, from Sutton Coldfield.
"The course has modules that are current and cover a large area, from business studies and current trends to international industry visits and guest lectures. It would be great to have even more opportunities through the partnership with the University of Warwick and their specific expertise."
Topping off a great academic year, Phil is also representing University College Birmingham as a batonbearer at the Birmingham 2022 Commonwealth Games.