April 2020
Claire's Story
By Claire Hutchings
Share post: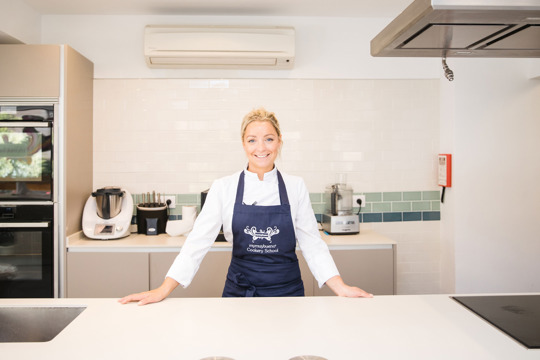 Claire Hutchings
Culinary Arts Management BA (Hons)
MasterChef: The Professionals finalist
Just after graduating in 2011, Claire made the finals of BBC2's MasterChef: The Professionals – the youngest finalist ever on the show – before winning the televised Christmas special rematch in 2018.
In the words of MasterChef presenter Gregg Wallace, Claire was "destined for greatness" and after being on the show, Michel Roux Jr introduced her to Spanish chef Fernando Perez Arellano, who took her on at his Michelin-starred restaurant, Zaranda, in Madrid.
Helping the restaurant win its second Michelin star, Claire now works as a private chef on a private super yacht in Mallorca and hosts private events in her spare time – and her journey all started at University College Birmingham.
"I chose the University as it was renowned for its culinary teaching," said Claire. "Our tutors pushed us to the best of our ability and seemed more like friends, guiding us to the top.
"Also, the facilities are amazing and there's so much leeway to be creative and innovative."
As part of her degree, Claire gained vital experience through a year placement at Tom Aikens' Michelin-starred restaurant in London.
"If you're serious about what you want to do, this University is the place for you," she said.