By Mark Newman
Share post: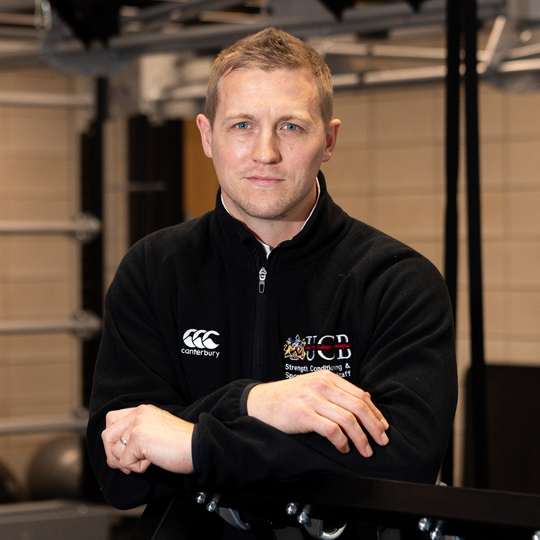 Mark Newman
Course manager and lecturer
Starting out in the field with older adults and individuals with medical conditions before eventually working with the emergency services, youth and adult athletes.
Over the years, he has worked with the UK Fire Service service as an injury prevention and rehabilitation officer, for the academy set up for League Two of the English Football League and with Women's Championship footballers.
Mark, who began teaching in 2012 and continues to practise as a sports therapist and strength and conditioning coach, said this degree was a very applied course.
"Lectures are centered around the application of new knowledge and skills to ensure students develop into the most effective coaches they can be," he said.
"The practical and applied nature of the degree utilising state-of-the-art facilities on a daily basis and the chance to obtain important work experience from very early on in the course. The practical skills and experience is, ultimately, what potential employers will judge any new graduates on.
"Our facilities are incredible and include integrated force platforms within the lifting platforms and sprint track to an anti-gravity treadmill and isokinetic dynamometer, all of which can be used to assess and develop the performance of the athletes that we work with."