By Alex Wathey
Share post: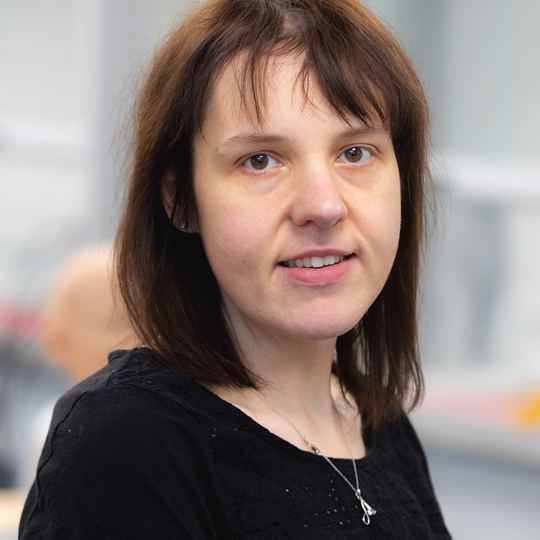 Alex Wathey
Course lecturer and module leader
With 12 years' experience as a freelance prosthetics and special effects make-up technician and artist, University College Birmingham lecturer Alex has been employed by some of the UK's most renowned prosthetics make-up companies.
Counting Doctor Who, The Catherine Tate Show and Ant and Dec's Saturday Night Takeaway among her TV credits, she later worked on David White's crew on Guardians of the Galaxy and two seasons of Game of Thrones, receiving two Emmy Award Certificates for her prosthetics work.
Now teaching on our Prosthetics for Film and Television master's degree course, Alex has made it her top priority to embed employability within the curriculum. Here's what she had to say about how our course will help budding prosthetics professionals:
"This is a unique course and a real opportunity to develop and master complex techniques and skills in prosthetics and how to work to a budget, as well as valuable transferable skills such as problem solving, innovation, time management and resilience," she said.
"Our state-of-the-art facilities closely replicate prosthetics workshops in the industry, and the commercial aspect of our course gives you real practical experience of producing prosthetics on a large scale, such as for a large film production or long-running TV series."