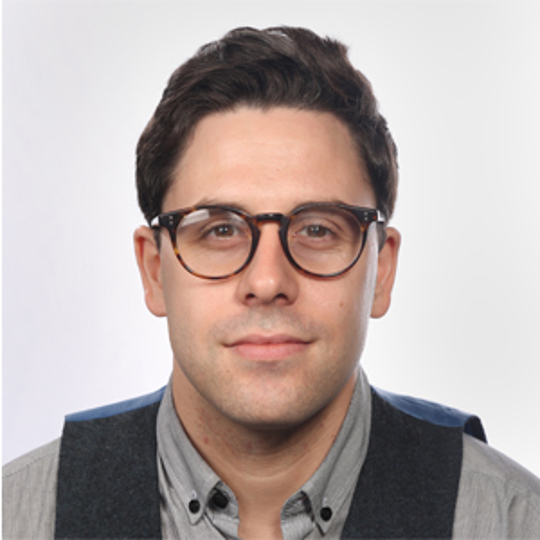 Paul's Profile
Academic qualifications
BSc (Hons), PGCE
I teach on a range of modules across media production, communications and digital marketing. Much of my research and expertise is predominantly based on digital and creative industry development and cultural policy. Prior to beginning my career in higher education, I worked in the radio industry, my experience ranging from content production and marketing, all the way through to business development and station management.
Since joining University College Birmingham, I have taken an active interest in curriculum development and recently took the lead in developing the University's state-of-the-art media production facility, the Digital Creative Studio in Camden House. 
Principles of Communication (L4), Advanced Digital Toolkit (L5), Creative Media and Events (L6), Creative Digital Innovation (L6), Innovation, Creativity and Entrepreneurship (L6) Postgraduate Research Project (L7) and undergraduate dissertation projects.  
Module leader for Digital Content and Copy (L5), Website Design (L5), Digital Marketing Planning (L5), Business Communications (L5) and Digital Essentials (L6)  
Research interests and scholarly activity
My research interests include creative industries development, political economy of the media, cultural policy and regulation, communications theory, radio and podcasting. I am currently studying for a PhD at the University of Leicester. 
Conferences: 
Atkins, P. (2020) The Podcast Revolution – An (Almost) Complete Guide to Launching a Podcast, UP:LOAD – Digital Futures Virtual Conference 2020, University College Birmingham  
Co-Chair (with Gillian McCurdy and Narinder Singh), UP:LOAD – Digital Futures Virtual Conference, 2020, University College Birmingham. 
Selected Publications: 
Atkins, P. & Johnson, S. (2020) Welsh Community Radio – Rising to the Coronavirus Challenge, Institute for Welsh Affairs 
Atkins, P. (2019) Radio and Regulation in Wales, Institute for Welsh Affairs 
Atkins, P. (2017) Small-Scale DAB for Wales – A revolution in local broadcasting? Nation.Cymru 
Atkins, P. (2017) Can we make our media class less London-centric? Open Democracy UK
External Examiner – OCR/Cambridge Assessment (2017-)