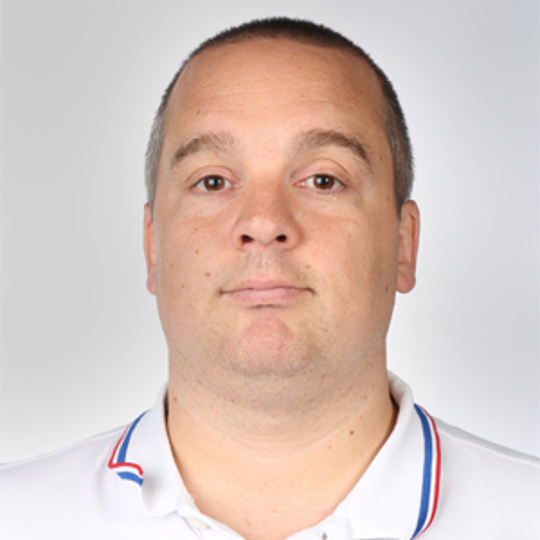 Nathan's Profile
Academic qualifications
BSc Sports Coaching Science
I have been involved in the sports industry since 1996. My main focus prior to 2004 was sports centre management and worked at a variety of sports facilities, starting off as a leisure attendant and progressing to duty manager. In 2004, I decided to focus on another area of sport and enrolled at the University of Worcester, completing a HND in Sports Coaching and Management, progressing onto a BSc in Sports Coaching Science.
Alongside my studies, I worked as a sports development coach for schools and holiday schemes, which allowed me to put theory into practice. On graduating in 2007, I completed a PGCE in Post Compulsory Education at the University of Wolverhampton to teach within the FE and HE sector.
Prior to joining UCB Sport and Fitness Studies in 2016, I was a sports lecturer at an FE college for eight years, delivering Levels 1-5. My HE teaching was focused around sports coaching, performance analysis, work-based learning, coaching special populations and sports development. Alongside my teaching, I have achieved coaching awards for football, swimming and athletics, and have a fitness instructor qualification.  I completed a MA in Education at the University of Wolverhampton in 2013, focussing on mentoring as a critical friend and mentoring support for students of an FE college.
Sports Coaching, Sport Psychology, Work-based Learning and Performance Analysis.
Research interests and scholarly activity
For my BSc, I completed a study on: The influence of refereeing decisions upon results of knock-out stage matches of the 2006 FIFA World Cup.
For my MA, I completed a study on: Do effective mentoring systems and opportunities exist within a further education college? I looked at this from a student and tutor perspective.
I also have an interest in sports coaching, performance analysis, physical education/physical literacy and disability coaching.