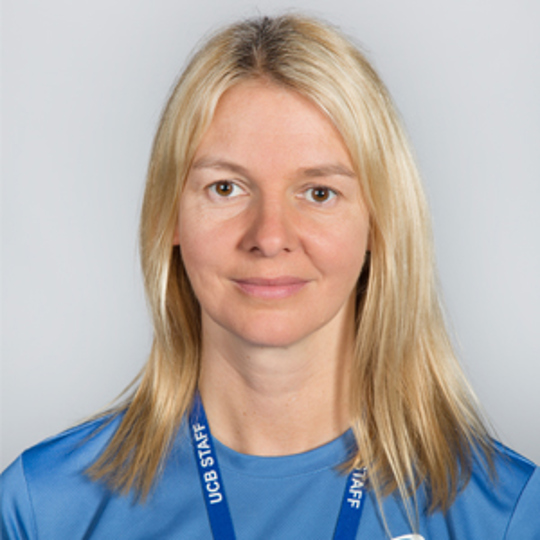 Marie's Profile
Job title
Interim Deputy Head of Healthcare Workforce Development and Apprenticeships
Academic qualifications
PhD Student (Coventry University), MSc Exercise and Nutrition Science, MSc Sport and Exercise Science (Physiology), Certificate in Education (FE, HE and Adult Education)
Professional recognition / membership
BASES Member: Graduate
I am a PhD student at Coventry University under the supervision of Professor David Broom (Director of Studies), Dr Doug Thake and Dr Judith Allgrove (Kingston University). I am researching the influence of exercise (land and water-based) on appetite and appetite-related hormones in adults.
I have worked as a lecturer in further and higher education for 15 years, planning and delivering modules relating to my subject specialisms which include sport and exercise physiology, exercise and nutrition science, exercise prescription, physical activity for health, nutrition for health, research methods, scientific support, laboratory skills and working with special population groups. I am also a course director and assessor for YMCAfit and deliver gym instructor and personal trainer qualifications and group indoor cycling.
Research interests and scholarly activity
Grigg, M. J., Thake, C. D., Allgrove, J. E., King, J. A., Thackray, A. E., Stensel, D. J., Owen, A., & Broom, D. R. (2022). Influence of water-based exercise on energy intake, appetite, and appetite-related hormones in adults: A systematic review and meta-analysis. Appetite, 106375. https://doi.org/10.1016/j.appet.2022.106375
Interests
Working with adults living with overweight or obesity
Physical Activity for Health
Nutrition for Health
Appetite Science
BASES Member: Graduate
I take part in triathlons as a recreational athlete and completed Ironman (IMUK) in 2017.
I enjoy fell running and attending the gym for health and fitness.