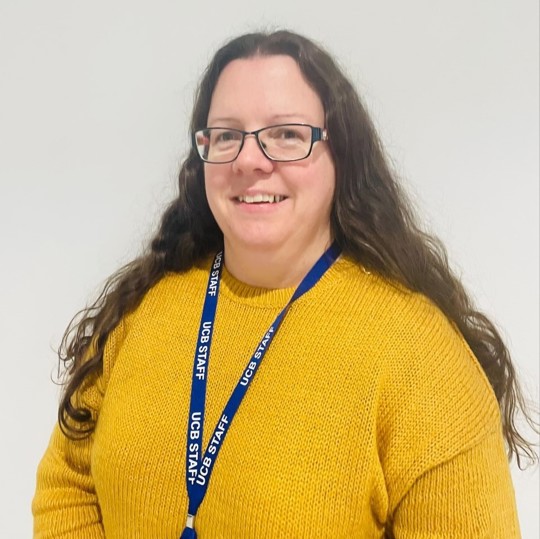 Emma's Profile
Academic qualifications
Masters of Education, PGCert in Leading Early Years, Early Years Teacher Status, BA Hons Integrated Working with Children and Families
I currently hold the position of Lecturer in Early Years, teaching on the Early Childhood Studies and Primary Education Studies programmes. 
Prior to this, I was employed as an Early Years teacher and Nursery Manager in rural Herefordshire.  I led the setting from an inadequate Ofsted rating to outstanding.  During this time, I also achieved many qualifications, beginning with a Foundation degree in Early Years as well as Forest School Leader training, Mental Health First Aider, Solihull Approach training.  In this role, I was also the designated safeguarding lead.
I have contributed to books including Effective Leadership and Management in the EYFS (Practical Preschool Books), Making a Difference With Children and Families: Reimagining the Role of the Practitioner (Prowle & Hodgkins) and Utilising Strength in Families and Communities to Support Children's Learning and Wellbeing (Prowle & Musgrave).
I have experience in teaching on the Early Years Teacher Status course at the University of Worcester in a guest lecturer capacity.
My MA focused on the role of Twitter as a form of CPD in Early Years.
Primary Education Studies:
Introduction to Education Studies
History of Education
Sociology and Ideology
Early Childhood Studies:
Pioneers, Pedagogy and Philosophy
Leadership and Management
Equality, Inclusion and Diversity in Play
Dissertation Supervisor
Research interests and scholarly activity
Alongside my keen interest in education, particularly Early Years, I write for several national publications including Nursery World, Early Years Educator, Teach Early Years and TES.  I also guest blog on various platforms.  My writing covers many aspects of Early Years policy and practice, from outdoor play and communication and language to staff wellbeing and safeguarding. 
My PhD is focused on the emotional experiences of leaders in PVI Early Years settings in England.