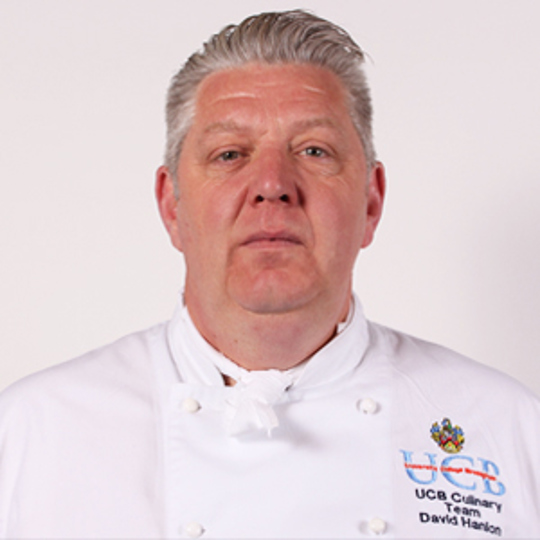 David's Profile
Academic qualifications
BA, CertFE, DipHE
Professional recognition / membership
IFL Associate member and Associate of University of Birmingham
I joined University College Birmingham in 2002 as a lecturer teaching in FE as Programme Manager for the first year Chef Diploma course. Moving on to teach in HE, I am now third year manager for Culinary Arts Management.
I studied to be a chef at Solihull Technical College. During my studies I worked in a range of kitchens in restaurants and hotels, learning my trade as a chef. 

Later working around the country in a number of restaurants and moving into management, I experienced a range of environments, including independent country hotels, bistros and bars. I then moved on to contract catering and the NHS as a catering manager in Oxfordshire, facilitating the implementation of a cook chill system across the region.

I also worked for Bass Taverns as a kitchen manager/development chef and trainer for new restaurant openings within the American-themed Restaurant Division, which was a very interesting time.
In 1998 I returned to education full-time and studied at University College Birmingham for a BA Food and Retail Management degree, which I completed in 2000.
Global Menu Development
Creative Kitchen Management
Culinary Arts Development
Culinary Innovation and Product Development
2020/21 - BIIAB Level 2 Diploma in Professional Cookery (Prep and Cooking
Research interests and scholarly activity
Undergraduate Dissertation supervisor
Postgraduate Dissertation supervisor