November 2020
University partners with Blues and Shrews to deliver new Football Business Management course
By Darren Campbell
Share post:
University College Birmingham has teamed up with two professional football clubs to launch a brand new course opening doors to a range of careers in the sport.
The University has announced new partnerships with Birmingham City FC and Shrewsbury Town FC club community organisations to deliver the new foundation degree in Football Business Management, which will run for the first time next year.
The two-year FdA course has been designed to support anyone wanting to pursue a more management-focused approach to the football industry, with learners studying directly at their partner club as well as gaining knowledge and experience from the University's expert sports team.
"I am confident that on completion of this course, any student will have an advantage in achieving employment in a highly competitive industry."
Modules cover a wide variety of subjects such as The Global Football Industry and Digital and Media Marketing for Football, as well as Investigative Football Journalism and Coaching for Performance and Management.
By studying at partner clubs, students will also learn at the heart of the industry environment, with placement opportunities right on the doorstep.
Antony Isherwood, Community Director at Birmingham City FC Community Trust, said: "We are extremely excited to be joining forces with University College Birmingham on the new Football Business Management course.
"We believe the unique industry-based delivery model will allow learners to gain new knowledge and skills surrounding football business management and to also apply them within the industry.
"The structure, content and learning facilities accessible to learners at both St Andrew's Trillion Trophy Stadium and University College Birmingham provide a fantastic opportunity for learners to be successful on the course and to seek employment within the sports industry."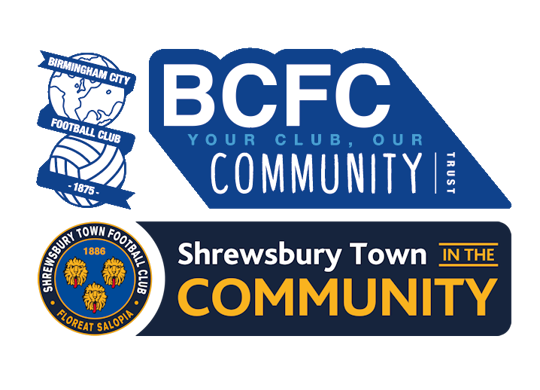 Jamie Edwards, CEO of Shrewsbury Town in the Community, said: "We are delighted to work in partnership with University College Birmingham on this course.
"We believe this innovative style of delivery in partnership with professional football clubs and club community organisations will allow students to not only gain a qualification but receive live and real work experience opportunities.
"I am confident that on completion of this course, any student will have an advantage in achieving employment in a highly competitive industry."
The partnerships also offer University College Birmingham the opportunity to work with two of the Midlands' forward-thinking clubs on a wider scale for the benefit of both parties, with the University's brand new Human Performance Centre and Laboratory available to both as well as other links across further and higher education courses.
Sports lecturer Marc Brady said: "This course offers the opportunity to develop an understanding of core business functions with direct access to a professional football club.
"The unique combination of business, finance and marketing knowledge gained from the course will set you on your journey to become a leader in the football industry."
Applications are open for students who wish to enter the course in September 2021 – click here for full details and to apply.
University College Birmingham offers a wide range of college, undergraduate and postgraduate courses for anyone looking to enter the sports industry, such as Sport and Exercise Science Level 3, Sport, Coaching and Fitness BA (Hons) / FdA or Strength, Conditioning and Performance MSc.
Discover our full range of sports courses here.
Check out our latest news stories